It's been quiet on the blog, hasn't it? Well, here you go — a giant dump of books I read in January and February and my quick thoughts on them. Click on a title to read my review.
---
What I read in January 2017: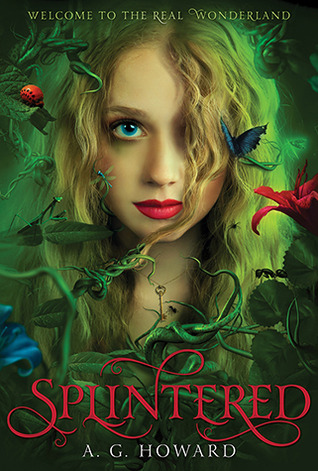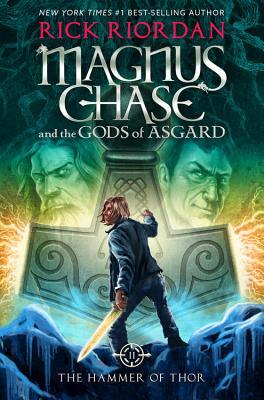 Splintered by A.G. Howard ♥♥♥ I'm on the Morpheus ship. Who else is?
Frankenstein by Mary Shelley ♥♥ Glad I finally got around to this, but really not my cup of tea.
Zodiac by Sam Wilson ♥♥♥♥ Love my thrillers! Love how the timeline keeps you guessing.
Good Fortune: My Journey to Gold Mountain by Li Keng Wong ♥♥♥ A memoir fit for middle grade readers about the author's childhood journey and new life in America.
Nausicaa of the Valley of the Wind, Volume 2 by Hayao Miyazaki ♥♥♥♥♥ More Nausicaa is always welcome. If you like the movie, you'll probably love the original manga.
Yale: A Short History by George W. Pierson, Second edition ♥ Driest thing I've actually ever read, I am not even kidding. But I guess I now know a bit about Yale's history?
5,000 Words Per Hour: Write Faster, Write Smarter by Chris Fox ♥♥♥♥ Writing sprints are a real thing.
The Hammer of Thor by Rick Riordan ♥♥♥♥ So formulaic and kind of a chore sometimes, but always entertaining. Mythology is never boring, and Rick's humor is pretty great.
East of West, Vol. 6 by Jonathan Hickman ♥♥♥♥ The longer a complicated story goes on, the more convoluted it gets, but I don't mind when it comes to the apocalypse in this alternate earth.
Death Note, Vol. 3: Hard Run by Tsugumi Ohba, art by Takeshi Obata ♥♥♥♥♥ Um, should I be worried that I'm rooting for Light and not L? I love how SMART this story is.
Common Knowledge about Chinese Geography by Wang Yi ♥♥♥♥ Dude, China is pretty awesome.
Teddy & Co. by Cynthia Voigt ♥♥ Too simple and lacking in heart. Also, I never figured out the point of the story.
The Hidden Oracle by Rick Riordan ♥♥♥♥ Apollo is my new favorite Rick Riordan universe character. I haven't loved one of these books so much in a long time!
Lost in the Everglades by Carolyn Keene ♥♥♥ These more recent Nancy Drew stories just don't stack up to the originals, but they're still a lot of fun.
---
What I read in February 2017: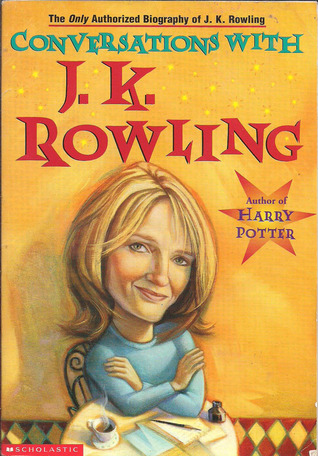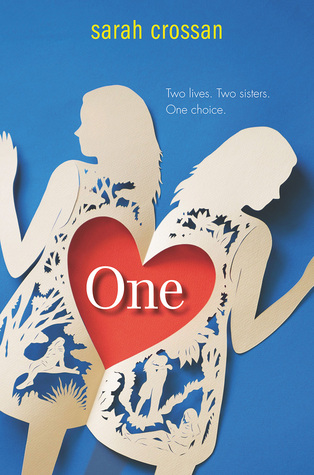 Fairyopolis: A Flower Fairies Journal by Cicely Mary Barker ♥♥♥ Back when those "-ology" books were all the craze. This one's pretty to look at, but it lacks the meat I liked my "-ology" books to have. (Did anyone read Dragonology? That was the SHIZ back in the day.)
Ms. Marvel, Volume 3: Crushed by G. Willow Wilson ♥♥♥ I appreciate Ms. Marvel, I really do, but it hasn't yet been the comic series to hook me into comic books.
Conversations with J.K. Rowling by Lindsey Fraser ♥♥♥ Because everyone should know a bit about Jo Rowling's beginnings.
Skyscraping by Cordelia Jensen ♥♥♥♥ This was an amazing surprise I took a chance on, a hidden gem. It's a novel told in verse about a girl who lives in NYC and whose father dies of AIDS, very much based on the author's own life.
Jane Eyre by Charlotte Bronte ♥♥♥♥ Finally! A classic I really enjoyed! Gorgeous writing but so damn looooong.
One by Sarah Crossan ♥♥♥♥ Another novel told in verse, but about conjoined twins and their journey through high school and falling in love and serious health problems that come when you have a conjoined sibling.
The Wicked + the Divine, Vol. 3: Commercial Suicide by Kieron Gillen ♥♥♥ Sooo convoluted, but I still read it because of the pretty art.
Pretty Guardian Sailor Moon, Vol. 3 by Naoko Takeuchi ♥♥♥ I like Sailor Moon, but I've never been able to hardcore fangirl over it. It's fun, but I like other manga much more.
Scorched by Jennifer L. Armentrout ♥♥♥♥ I liked Frigid more, but JLA is queen and damn she knows how to write romance.
Common Knowledge about Chinese Culture by Wang Yi ♥♥♥♥ Dude, China is seriously cool.
---
I'm planning mini-reviews for Skyscraping, One, and Scorched, so look out for those! Otherwise, have a happy March — spring is coming!
---
What was your favorite book you read in January and in February?
Have you read any of these books?
If not, do any of them pique your interest?
Comment below letting me know!
Follow me @ toweroftomes on Twitter | Instagram | Goodreads | and Bloglovin'!