A 2016 Wrap-Up Post!
So here are the awesome novels I read this year! (Check out Part 1, where I talk about the mehs and disappointments of 2016 in terms of novels.)
I'm not ordering these great books in a numbered list because no one book stood out that much more than all the others. All the books in this post were great reads that I highly recommend, and I'll talk more about them below. (I also just noticed I have a nice mix of genres, too: fantasy, sci-fi, historical, thriller, contemporary, and romance! Wow, that's awesome!)
Click on a title to read my review!
---
5 Stars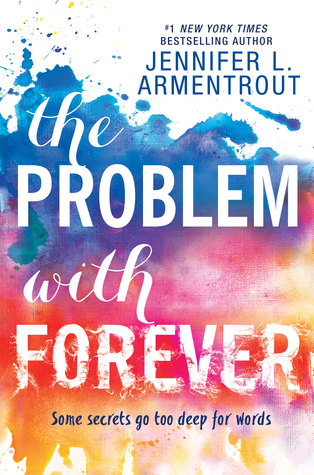 The Problem with Forever by Jennifer L. Armentrout. JLA is queen. There isn't a single book of hers I haven't liked, and The Problem with Forever was amazing, definitely my favorite of her contemporary books and right up there with a few of her fantasies! This YA romance hit all the right marks, from characters to plot to romance to serious issues to writing. Please go read my review where I gush in great detail. Even though this is categorized as YA, it's far better and weightier than her NA romances which are also great!
The Darkest Hour by Erin Hunter (reread). The finale of the original Warriors series. A reread. And it was brilliant. Yeah, yeah, it's a story about cats and meant for middle grade readers, but this is where it's all at, people! The stakes are high, and characters and plot are at their finest after all the set-up and build-up in the previous books. If you can hang on this long in the series, you won't be disappointed.
---
4 Stars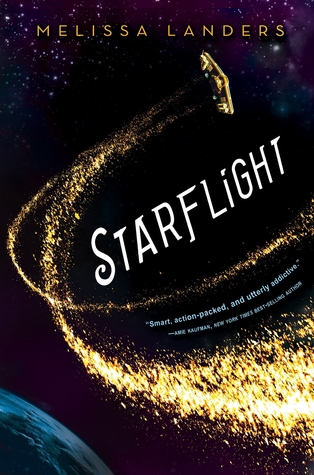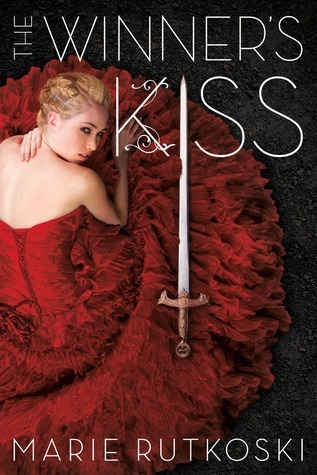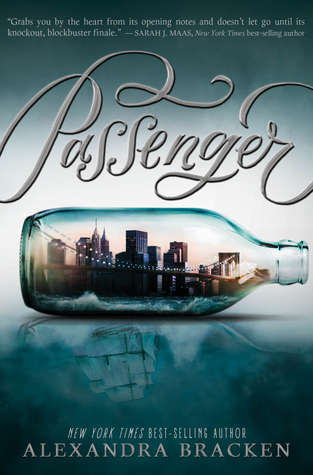 Starflight by Melissa Landers. Melissa Landers is the author of the Alienated books, which I really enjoyed, but Starflight is excellent, too. It was funny, exciting, had a great plot and engaging characters. Plus, spaceships are really cool. At this point I think it's safe to say that Melissa Landers can do YA sci-fi/fantasy pretty darn well, and I'll read anything else she puts out in the genre.
The Winner's Kiss by Marie Rutkoski. The finale to The Winner's Trilogy. And it was epic. EPIC I tell you! Yes, I had problems with it, that's why I didn't give it a 5 star rating, but I loved it nonetheless. Kestrel and Arin are pretty messed-up by this point, but they have an amazing connection and I couldn't get enough of their conclusion.
Let the Wind Rise by Shannon Messenger. Another finale to a great trilogy! Let the Sky Fall is one of the most underrated fantasy books I've enjoyed in recent times, and I've happily stuck with this whimsical and ethereal fantasy series until the end. The finale wasn't perfect, but I still couldn't put it down.
Not If I See You First by Eric Lindstrom. A wonderful story about a blind girl going through teenage emotions and circumstances. I loved how well Parker's disability was handled, how it wasn't the point of the story at all. Definitely a pleasant surprise in my reading year.
Passenger by Alexandra Bracken. Alex Bracken, author of the dystopian/sci-fi The Darkest Minds trilogy, is one of those authors who can actually write different genres well! Passenger is a cool time travel story that did a lot of things really well. Sure, there were flaws, but it was very enjoyable and confirmed Alex Bracken as a solid writer in my book!
Frayed by Kara Terzis. Fellow blogger Kara Terzis had her very first novel published this spring! And it was a great psychological who-dunnit thriller. Bravo, Kara, bravo! I can't wait to see what you come up with next!
Bohemian Gospel by Dana Chamblee Carpenter. An adult historical novel that I found fascinating. It's been a while since I read it, so go read my review for a more in-depth look. But as scary as Adult books can seem, especially to those of us who love YA so so much, this was very good!
A Dangerous Path by Erin Hunter (reread). The penultimate novel in the original Warriors series. The set-up for the finale. Which is done very, very well. Cats are cool. And Warriors will forever be one of my favorite childhood series. Gah, the nostalgia.
---
So those were the rest of the novels I read this year! I'm planning to do this same type of wrap-up with all the graphic novels and comics and manga I read, because I read a ton of those types of books this year. Stay tuned!
---
What was your favorite novel you read this year?
Have you read any of the books I read and do your opinions differ or not?
Comment below letting me know!
Follow me @ toweroftomes on Twitter | Instagram | Goodreads | and Bloglovin'!