A 2016 Wrap-Up Post!
As of writing this post, I have read 70 books in 2016 — which is woefully little for me, actually. 2016 was a terrible reading year. Many of the books I read were actually graphic novels, comics, and manga — many of which were excellent — but I did read a number of novels, though not nearly as many as I'd hoped. 2016 might have been slow, but I did read some good books, which you'll see in future countdown posts! I also might finish reading a few more books before the end of the month (currently reading Splintered by A.G. Howard and liking it), but I don't want to leave my wrap-up posts until the last minute, so here's the first one.
As the title says, here is part one of the novels I read this year: 3 and 2-star reads. I'm amazed that I didn't read a single 1-star novel! (Although there is one book that's in that murky 1.5 rating territory…) I didn't viscerally hate any novel I read, though, so I guess that's good!
Click on a title to read my review. Books are listed in no particular order.
---
3 Stars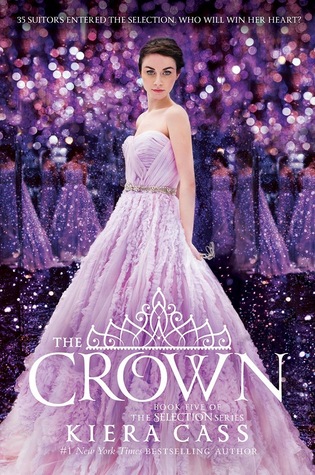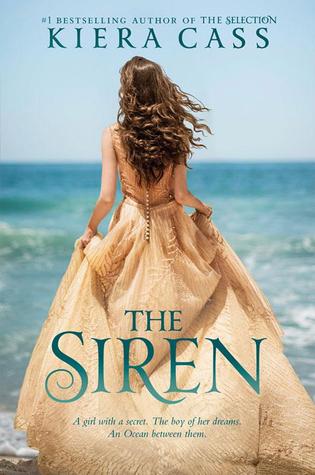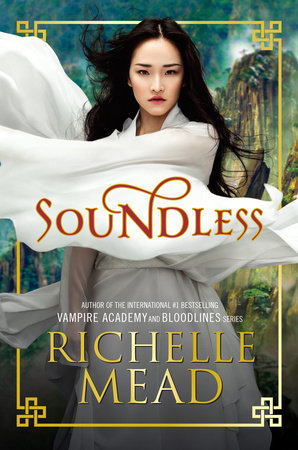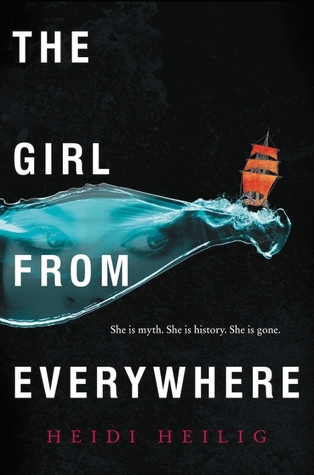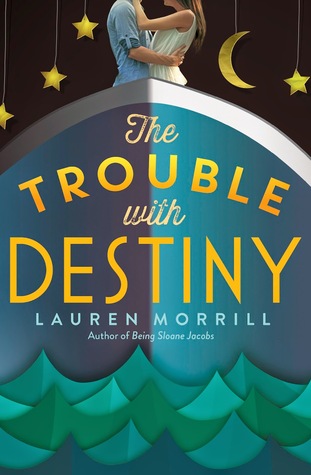 Rising Storm by Erin Hunter (reread). I love the Warriors series, they were one of my childhood favorites. Rising Storm is one of those "middle of the series" books that isn't bad but isn't great and that just builds setup for the finale. Still, I'd been itching to reread the Warriors series for years and I finally did this year, hooray! Cats rule.
Cure for the Common Universe by Christian McKay Heidicker. This was a really fun and wacky book about video game rehab. It didn't blow me away, but it was definitely memorable.
The Crown by Kiera Cass. The actual end of the entire Selection series, woof. Kiera Cass's books aren't all that great or logical, but they're still so addicting. It was an easy read with a cute romance and pretty dresses, so I was in until the end.
The Siren by Kiera Cass. A standalone YA romance from Kiera Cass. Light and quick to read, but actually maybe not as memorable as the Selection series.
Soundless by Richelle Mead. Interesting premise, mediocre execution. I'm always on the lookout for books with Chinese mythology or culture, and while Soundless utilizes Chinese mythology and tries to make the world seem vaguely Asian, it really didn't do a good job. The suddenly not-deaf heroine was never really explained, and the convenience of the plot was a bit sigh-inducing. I didn't find Soundless as bad as most people paint it as, but it was definitely disappointing. Gorgeous cover, though!
The Girl from Everywhere by Heidi Heilig. I was in a huge reading slump when I read this book, so it took me, like, over a month to get through it. I almost DNF-ed this novel, but I stuck through it. To be honest, I don't remember much, except that I felt a lot of interesting points were very underutilized. Another book with a great premise that never hooked me.
Dreamology by Lucy Keating. I was expecting to be blown away by Dreamology based on the premise of a girl who meets the boy from her dreams in real life, but it really didn't do anything for me. Which is sad, because I love stories that deal with the psychology (or magic) of dream. I'm also just not a big fan of fluffy, cute, and way-too-unique contemporary YA stories, and I felt like Dreamology tried way too hard to be hyper and dreamy and off-the-wall. This book wasn't bad, it was just totally not my type of book.
If You Stay by Courtney Cole. Eh, it was definitely a quick and addicting New Adult read. But to be completely honest, I don't remember much about it. I think I'm just spoiled by NA author goddesses like Jennifer L. Armentrout and Laura Thalassa. I didn't get around to reviewing If You Stay, and I don't really feel like writing a review because it's been a while since I read it.
The Trouble with Destiny by Lauren Morrill. I read this back in January and totally forgot I read it. I remember it being cute and lighthearted and taking place on a cruise ship?
The Lie Tree by Frances Hardinge. An interesting historical novel with magical elements. I wasn't in the right mindset when I read this, so I didn't actually enjoy it very much, I do remember it and remember that Frances Hardinge's writing was very nice.
Ask Me How I Got Here by Christine Heppermann. A book told in verse! However, it was one of those contemporary "heavy issues" type of stories, and I don't remember it hitting me very hard.
---
2 Stars
Arena by Holly Jennings. A very interesting idea about competitive virtual reality gaming, but it went off into heavy topics I wasn't expecting, which really dragged the story down.
Queen of Hearts by Colleen Oakes. This was supposed to be an Alice in Wonderland Red Queen origin story, and all I got was a juvenile story about a bratty, impulsive princess. Also, there was no plot. Honestly, thinking back on this book now, I'm tempted to give it a 1-star rating, but I'm a nice person and did enjoy, like, one scene from the book that was visually very interesting. But, yikes, Queen of Hearts was a major letdown.
Confess by Colleen Hoover. Meh. I don't get all the Colleen Hoover hype. I almost threw this book at the wall, yet I still stayed up late to finish reading it. New Adult seems to be a big hit or miss for me. Or maybe straight up romances are hit or miss. I didn't hate Confess, but I really thought it lacked in all departments: characters, plot, logic, and especially writing.
Swordbird by Nancy Yi Fan (reread). Hadn't read this book since I was a kid, so going back I was shocked at how amateur it was. I mean, it's not poorly written, but it's very basic (a twelve-year-old did write it, after all) and did absolutely nothing for me this time around. If I had to sum-up Swordbird in two words: Bird Jesus.
Sword Quest by Nancy Yi Fan (reread). The prequel to Swordbird is definitely better than Swordbird, with a stronger plot and stronger writing, but it's still very juvenile and cliche. To sum it up in four words: Bird Jesus Origin Story.
---
Bonus:
What I DNF-ed in 2016
Worlds of Ink and Shadow by Lena Coakley. So sad, because I adored Lena Coakley's book Witchlanders. Worlds of Ink and Shadow sounded so promising: the Bronte siblings being able to go into their own created worlds. But I just couldn't stick with it.
The Loose Ends List by Carrie Firestone. Another cruise ship book. One that I actually might have finished, because it was cute, except that 2016 was just my big reading slump year and I totally didn't feel like reading much.
---
So those were the 3 star, 2 star, and DNFs of 2016 — novels, that is! Look out for Part 2: the best novels I read in 2016, which were the 5 and 4 star reads. I'll also be doing a graphic novel version, too, since I read so many graphic novels, comics, and manga this year. Those posts will actually be really awesome, I think. 🙂
---
What was a disappointing/meh novel you read this year?
Have you read any of the books I read and do your opinions differ or not?
Comment below letting me know!
Follow me @ toweroftomes on Twitter | Instagram | Goodreads | and Bloglovin'!