It's that time again, the end of a month and beginning of another. (Yikes!) In April, I managed to read 19 books! Most of them were graphic novels, comics, and manga, but I'm finally caught up to my Goodreads challenge, and I've greatly enjoyed what I've been reading lately. I'm kind of in a reading slump when it comes to novels, though… I've really been neglecting my egalley and ARC pile, and I've returned a bunch of library books unread. Sigh. Maybe May will be better in terms of reading books made up of mainly words and not just gorgeous art?
Let's take a look at all the books I did read last month, shall we? Here they are, organized by rating. Click on a title to read my review.
---
What I read in April 2016:
5 stars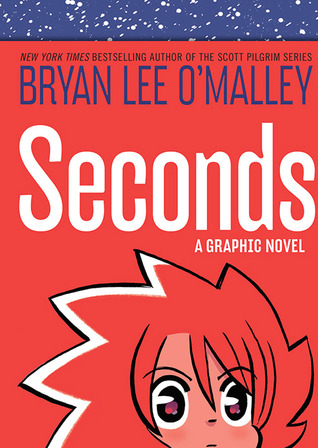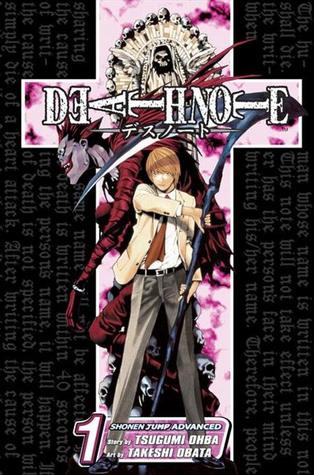 I Hate Fairyland, Volume 1: Madly Ever After by Skottie Young, Jean-Francois Beaulieu, and Nate Piekos // Seconds by Bryan Lee O'Malley, Jason Fischer, Dustin Harbin, and Nathan Fairbairn // Death Note, Volume 1: Boredom by Tsugumi Ohba, Takeshi Obata, and Pookie Rolf // Nausicaa of the Volley of the Wind, Volume 1 by Hayao Miyazaki, David Lewis, and Toren Smith
4 stars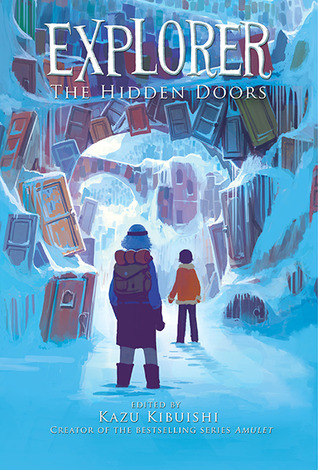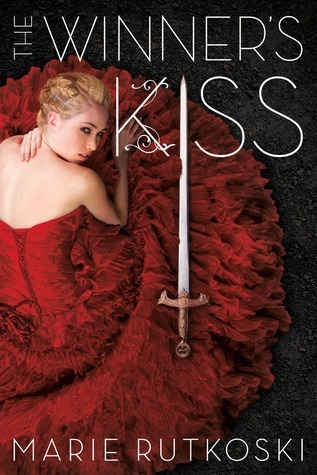 East of West, Volume 1: The Promise by Jonathan Hickman, Nick Dragotta, Frank Martin, and Rus Wooton // Pretty Guardian Sailor Moon, Volume 1 by Naoko Takeuchi and William Flanagan // Explorer: The Hidden Doors edited by Kazu Kibuishi // Explorer: The Lost Islands edited by Kazu Kibuishi // The Winner's Kiss by Marie Rutkoski // Pyongyang: A Journey in North Korea by Guy Delisle // Legend: The Graphic Novel by Marie Lu, Leigh Dragoon, and Kaari // Manga Classics: Great Expectations by Charles Dickens, Crystal S. Chan, Stacy King, and Nokman Poon
3 stars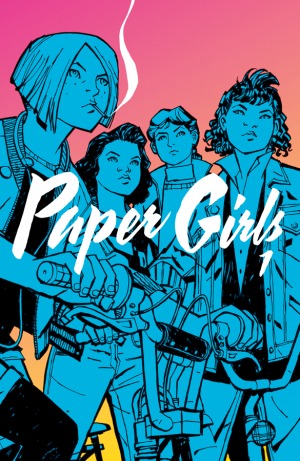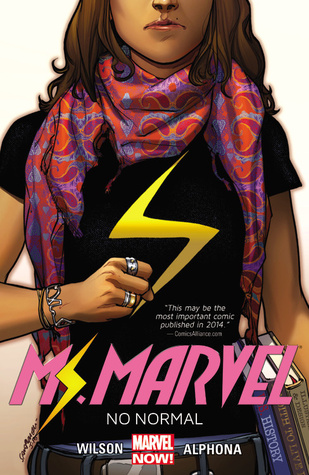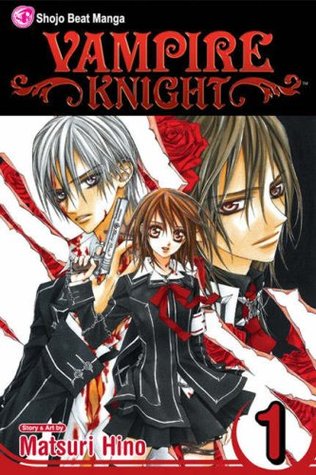 Paper Girls, Volume 1 by Brian K. Vaughan, Cliff Chiang, and Matthew Wilson // Ms. Marvel, Volume 1: No Normal by G. Willow Wilson and Adrian Alphona // Friends with Boys by Faith Erin Hicks // Blue Exorcist, Volume 1 by Kazue Kato and John Werry // Vampire Knight, Volume 1 by Matsuri Hino and Tomo Kimura
2 stars
Arena by Holly Jennings // Klaw by Antoine Ozanam, Joel Jurion, Yoann Guille, and Mike Kennedy
---
So I only read two novels this month: Arena by Holly Jennings and The Winner's Kiss by Marie Rutkoski. Arena was disappointing but The Winner's Kiss was epic. The Winner's Trilogy got better with each book, and I am pleased to have finally finished another series, seeing how I have a hundred unfinished series it feels like.
This past month I feel like I've taken a crash course in graphic novels, comics, and manga! Let talk about that:
I Hate Fairyland was actually a "read now" graphic novel on NetGalley that I took a chance on. It was amazing, full of gore and humor. I finally read Seconds by Bryan Lee O'Malley, which I have been eyeing for years. So good! I read it in about one sitting. Death Note really surprised me! Of all the manga I read this month, I didn't expect Death Note to be the one I liked the most. And Nausicaa of the Valley of the Wind, Vol. 1 is almost exactly like the famous anime film, so it was a no-brainer that I would love it. It was fascinating seeing where Nausicaa all began. Hayao Miyazaki is a genius, but we all already knew that.
East of West was something I went into blind — and I was pleasantly surprised by. The story was confusing but the incredible art and interesting characters were what won me over. Sailor Moon! I loved this manga and really want to become a Sailor Moon fan now. I think the anime is next in store for me. The Explorer graphic novel anthologies are gorgeous works of art. Not every story is super strong, but the illustrations and colors are what make the Explorer books definitely worth picking up. Pyongyang was a very different read. It's Guy Delisle's recollection of his visit to North Korea told in comic format, and it was a bit unsettling to read about how closed-off and regimented a society North Korea still is. Legend: The Graphic Novel was great, exciting and fast-paced. I didn't like how not-Asian-looking Day was, and the romance seemed fairly forced (unlike in the book), but it was great to be back in Marie Lu's awesome story. Manga Classics: Great Expectations was a gorgeous adaptation of the classic. I enjoyed it less than the Les Miserables and Pride and Prejudice manga adaptations purely because I don't really like any of the characters from Great Expectations. But you should definitely check out the Manga Classics because they're beautiful and faithful to their original sources.
Paper Girls was another NetGalley "read now" egalley, by Saga writer Brian K. Vaughan. Paper Girls was… interesting. I have so many questions! I finally dived into the Marvel universe with Ms. Marvel! Kamala Khan is definitely someone I want to read more about. Friends with Boys was kind of disappointing. The synopsis said that "Maggie is haunted" in capital letters, so I expected way more ghost action than what I got. Sigh. Blue Exorcist was good, but not really my cup of tea. I may continue with the manga just because it'll be an easy read, but maybe exorcism isn't really my thing? At least, here it isn't. Vampire Knight was another manga I picked up this month. The first volume of the manga is a lot of set-up, and the only character I really liked was Zero.
Finally, Klaw was the graphic novel/comic I liked least of all the ones I read. Another "read now" on NetGalley, it sounded great: were-animals living secretly among us. Well, the plot is more complicated than that, and I really didn't like any of the characters. Klaw didn't work for me, sad to say.
So that's what I read in April. Only two novels, but 17 graphic novels/comics/manga, so I'd say this month wasn't too shabby. Hopefully in May I'll get back to my real TBR pile, what with all the review copies I've been putting off. I'll be posting my May TBR list tomorrow, so hopefully that'll hold me accountable. 😉
---
What was your favorite book you read in April?
Have you read any of these books?
If not, do any of them pique your interest?
Comment below letting me know!
Follow me @ toweroftomes on Twitter | Instagram | Goodreads | and Bloglovin'!