Top 5 Wednesday is hosted by Lainey @ Ginger Reads Lainey.
---
Yes, I know it's not Wednesday — I did that on purpose because I don't want two memes (Waiting on Wednesday and Top 5 Wednesday) posted on the same day. Anyway —
This week's topic asks us to list books that deal with "hard" topics, like mental health, sexual assault, illness, etc. When I was a younger teen I barely read these sorts of books, which are typically in the contemporary genre. I still prefer tales of teens saving the world, but I will read books with characters overcoming and dealing with their personal struggles. I'm actually surprised at how many I've read.
Here are a bunch that I recommend. (And I'm sure I've forgotten about a bunch more books that deal with heavy/serious topics, so this list is far from complete.) Click on a title to read my review.
---
Mental health & assault: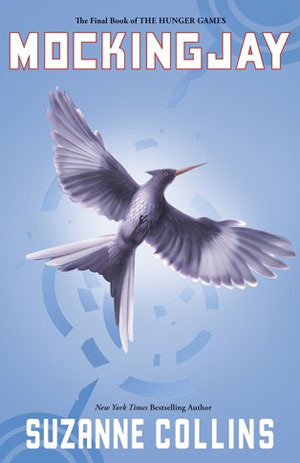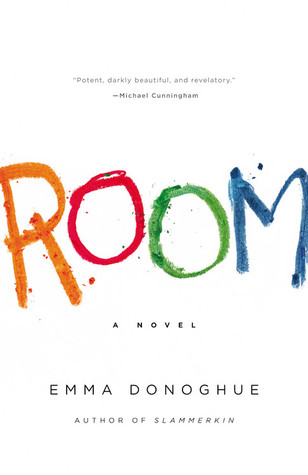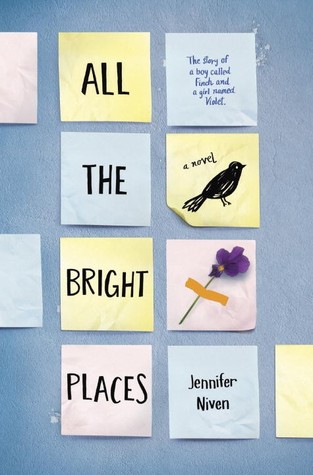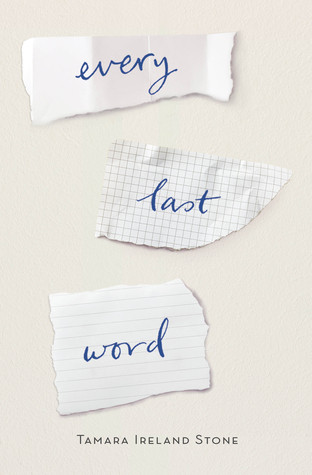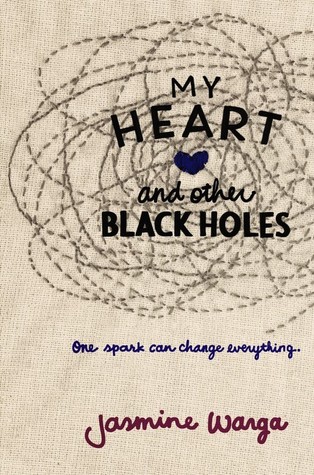 Speak by Laurie Halse Anderson. Sexual assault. Probably the most famous YA book dealing with rape. Excellent, though very tough to get through. Random note: apparently they made a movie of it starring a very young Kirsten Stewart. Has anyone watched it? Thoughts?
Leverage by Joshua C. Cohen. Sexual assault and LGBTQ+. One of the few sports novels I've read. And it's actually based on real events. Tough to swallow and very graphic (I do not recommend this for young teens), but an excellent read.
Mockingjay by Suzanne Collins. Mental health. While this is definitely more focused on the dystopian revolution side of things, Katniss suffers from PTSD throughout the book. Her mental stability is pretty fragile. (Also, yes, I like Mockingjay, contrary to popular opinion. Catching Fire is actually my least favorite of the series.)
Room by Emma Donoghue. Sexual assault and mental health. Kidnapping, rape, PTSD — this book is another tough read, but brilliant. An adult novel, it is told from the perspective of the five-year-old boy who is the product of rape. The second half of the book deals with mom and son's recovery from the years they were locked up with mom's kidnapper. Made into a film last year starring Brie Larson, who won the Oscar for her performance.
The Evolution of Mara Dyer by Michelle Hodkin. Mental health. Book 2 in the Mara Dyer series is my favorite (I also seem to be in the minority with this preference), and is just an amazing psychological thriller in general. Mara's coming unraveled, and it's a chilling look at someone who hallucinates and is scared they might be going crazy.
Arena by Holly Jennings. Addiction. I recently reviewed this, and while I didn't like it all that much, it's the only book about addiction that I've read, so that's why it's on this list. Arena isn't marketed as a book that deals with addiction, but it's literally addiction + some virtual reality gaming. I didn't know what I was getting, so I was disappointed in the book, but I feel like if you know that it's a personal journey, you might enjoy the story more than I did.
All the Bright Places by Jennifer Niven. Depression, suicide. Bawled my eyes out.
Every Last Word by Tamara Ireland Stone. Mental health. OCD (and anxiety, too, I think?) is the main issue tackled here, but there's a surprising twist that is definitely related to mental health.
My Heart and Other Black Holes by Jasmine Warga. Depression, suicide. Also bawled my eyes out. I think I prefer this over All the Bright Places, but both are excellent novels about depressed and suicidal teens.
---
Sexuality & LGBTQ+: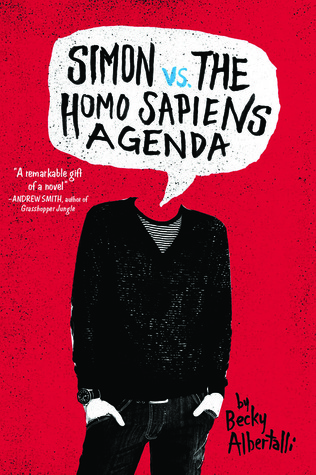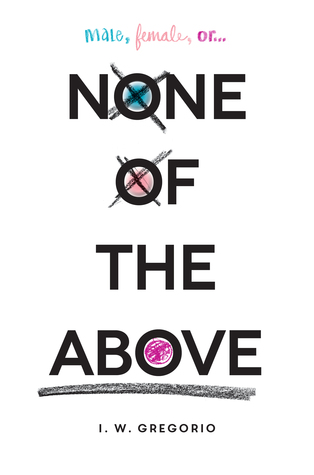 P.S. I haven't read any F/F books. Anyone want to throw me some recommendations?
---
Physical disability/illness: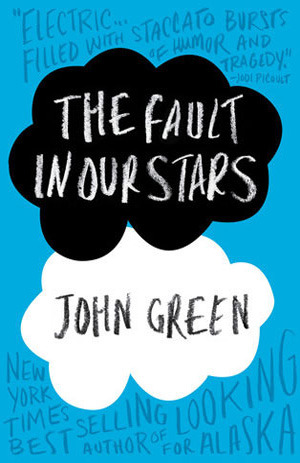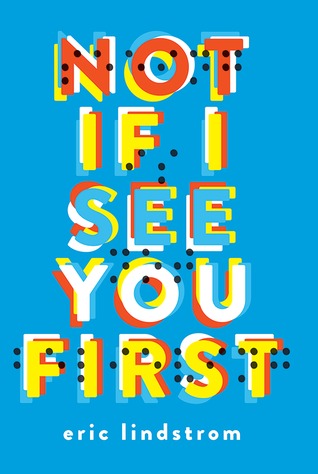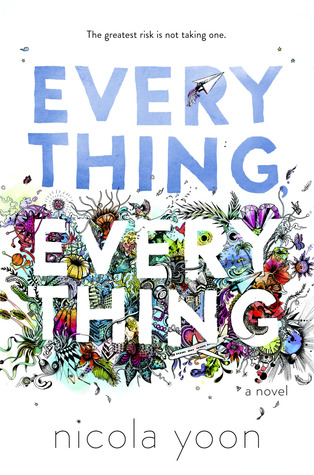 The Fault In Our Stars by John Green. Cancer. I did cry once, but not at the part most people would expect. A good book, but not my favorite John Green book (that's An Abundance of Katherines). Definitely way too much hype. It's also the first and last book about cancer I'll ever read; my grandfather and aunt both died of cancer, so it's not something I ever want to willingly deal with if I can help it.
Not If I See You First by Eric Lindstrom. Blindness. I loved how the fact that Parker is blind is just a fact, and not the point.
Hurt Go Happy by Ginny Rorby. Deafness. A middle grade book that everyone needs to read, regardless of age. This book crushed me. It's about a girl who becomes friends with a chimpanzee, and it is an amazing, heartbreaking story. It's one of those stellar, hidden gems that very few people know about. Go read it!
Hold Me Like a Breath by Tiffany Schmidt. Illness. Penny has an autoimmune disease that causes her to bruise extremely easily, and this illness really hampers her ability to live normally. The book is a Princess and the Pea retelling with the mafia, essentially. It's kind of a mess, but was overall enjoyable.
Everything, Everything by Nicola Yoon. Illness/allergies. The premise is intriguing: a girl is allergic to everything so she can't leave her house. The book's twist was kind of irritating, but despite having been spoiled for the end, I did find myself enjoying it, surprisingly.
---
Other topics (forced marriage, racism & prejudice):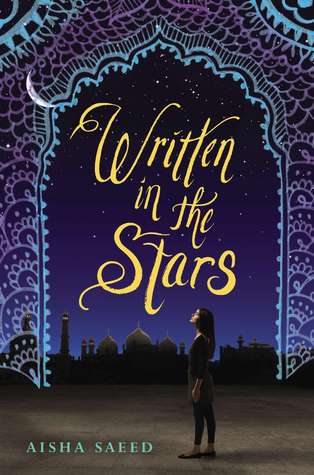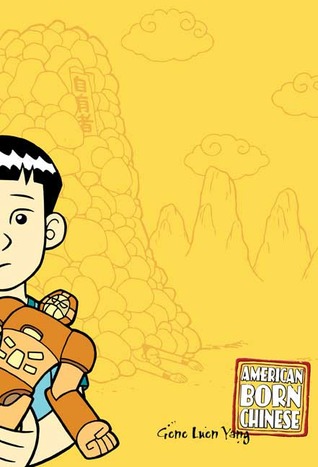 Written in the Stars by Aisha Saeed. Forced marriage. This is some disturbing stuff to swallow. Not for the faint of heart. It's a great book, but very hard to get through. It's a realistic and brutally honest look at what some forced marriages, which are different from arranged marriages, are like.
Shabanu by Suzanne Fisher Staples. Forced marriage. Another book about forced marriage you may or may not be aware of. Much different than Written in the Stars, but a fascinating look into this lesser-known but very real topic.
Brown Girl Dreaming by Jacqueline Woodson. Racism and prejudice. A memoir told in verse. A very important book I think everyone should experience.
American Born Chinese by Gene Luen Yang. Racism and prejudice. While there is racism and prejudice in this book, this graphic novel is more about accepting one's (Chinese) heritage while trying to fit into a white culture. I can relate very deeply with this book, and I highly recommend it to young people of multiple cultural or racial backgrounds.
---
Have you read any of the books I listed?
What are some books you recommend dealing with hard topics?
Comment below letting me know!
Follow me @ toweroftomes on Twitter | Instagram | Goodreads | and Bloglovin'!