Waiting on Wednesday is hosted by Jill @ Breaking the Spine.
---
What book am I eagerly anticipating at this moment? Why it just so happens to be…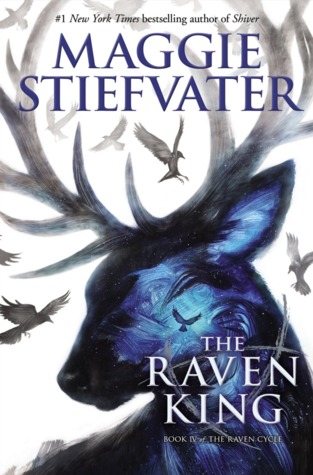 The Raven King
by Maggie Stiefvater
Releases April 26th, 2016 from Scholastic Press.
Synopsis:
The fourth and final installment in the spellbinding series from the irrepressible, #1 New York Times bestselling author Maggie Stiefvater.
All her life, Blue has been warned that she will cause her true love's death. She doesn't believe in true love and never thought this would be a problem, but as her life becomes caught up in the strange and sinister world of the Raven Boys, she's not so sure anymore.
In a starred review for Blue Lily, Lily Blue, Kirkus Reviews declared: "Expect this truly one-of-a-kind series to come to a thundering close."
---
Because it is Maggie Freaking Stiefvater, that's why.
Also, because The Raven Boys is an amazing paranormal/supernatural book that just blew me away. I actually haven't yet read The Dream Thieves or Blue Lily, Lily Blue — but I am ecstatic nonetheless for the conclusion to The Raven Cycle. I'll be able to marathon the rest of the series very soon, and that's my plan! (Also, the cover is amazing. Say it's amazing!)
---
Are you looking forward to reading The Raven King?
What can't you wait to read right now?
Follow me @ toweroftomes on Twitter | Instagram | Goodreads | and Bloglovin'!