It's that time again, the end of a month and beginning of another. (Yikes!) However, today is a very special day, since it's Leap Day! We won't see another February 29th for another four years, so let's all make the best of this special day. 🙂
In February, I managed to read 6 books. Not my greatest reading month, although I have been coming out of the reading and blogging funk I got into at the end of last year. I'm confident I'll be reading up a storm again next month. (Ha, famous last words!)
So, let's take a look at the books I read, shall we? Here they are, organized by rating.
---
What I read in February 2016:
5 stars
Warriors: The Darkest Hour by Erin Hunter
4 stars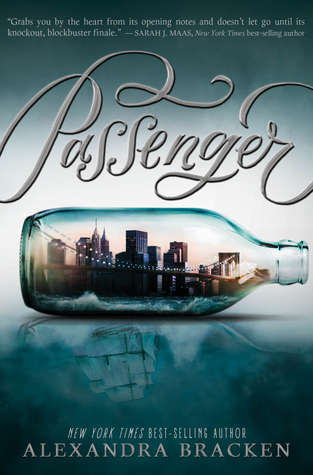 Warriors: A Dangerous Path by Erin Hunter // Passenger by Alexandra Bracken
3 stars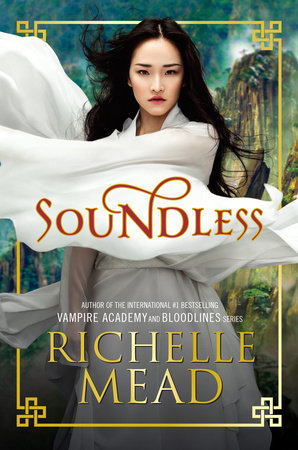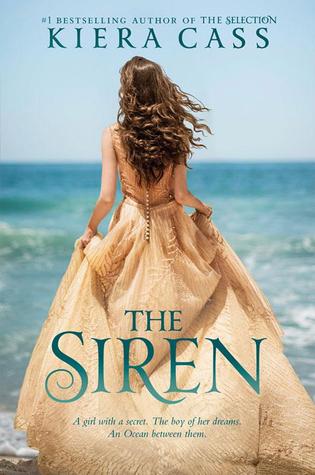 Warriors: Rising Storm by Erin Hunter // Soundless by Richelle Mead // The Siren by Kiera Cass
---
So I started off rereading book 4 in the Warriors series, Rising Storm. I gave it 3 stars, and will say that it is definitely the weakest of the Warriors novels. It's still good, but it's the book where Tigerclaw, the series' main villain, is most absent, so there's much less scheming going on. And too much Cloudpaw.
After that, I finally read Soundless by Richelle Mead, a book that received seemingly almost universal "meh" reviews. My expectations weren't high at all going into the book, but I still wanted to read it because I always keep an eye out for books about Asian folklore and culture. Well, the Chinese folklore was very lacking, and I overall wasn't impressed by Soundless. It wasn't terrible, but it had a lot of cons and very few pros. I gave it 3 stars.
My February reading picked up in quality when I reread A Dangerous Path, the fifth book in the Warriors series by Erin Hunter. Book 5 is where the story really shifts much darker, what with Tigerclaw's plots and the rabid dog pack. After that, I read the giant time-travel novel that is Passenger by Alexandra Bracken. And I really liked it. I read it in two sittings because I couldn't renew it from the library, and it was something I really wanted to finish so I stayed up late and woke up early and basically said to everything else in my life, "Sorry, I can't — I have to finish this book." Haha. I gave Warriors: A Dangerous Path and Passenger both 4 stars.
Then I read The Siren, Kiera Cass's new standalone novel. It was typical Kiera Cass, though definitely not as frustrating and rage-inducing as her Selection books. The Siren did throw logic out the window, and I got fed up with all the moping around, but it was cute. I was left wanting so much more, though, and I gave it 3 stars.
And then I finished out the month by rereading The Darkest Hour, thus finishing up the Warriors original arc. Book 6 is just a whirlwind; the pace never stops — and for that I was glad. The Darkest Hour is a great conclusion to the Warriors series, and I'll be getting my review of it up soon. I gave it 5 stars, because it's an excellent novel in the Warriors series, and because nostalgia hit me hard when I reread it.
I would call February a decent reading month. I didn't read any books I seriously disliked. I finished a series. I read two new releases (Passenger and The Siren). I finally read Soundless, which was actually one of my most anticipated books of the latter half of 2015. A pity it didn't live up to all our expectations. I think my favorite book of the month was Passenger, but The Darkest Hour was great, too, because of it being a nostalgic read.
Additionally, here the other blog posts from February, besides the reviews of the books I read, in case you missed some:
---
What was your favorite book you read in February?
Have you read any of these books?
If not, do any of them pique your interest?
Comment below letting me know!
Follow me @ toweroftomes on Twitter | Instagram | Goodreads | and Bloglovin'!