The Sunday Post is hosted by Kimba @ Caffeinated Book Reviewer.
---
Last week on the blog:
---
What I read: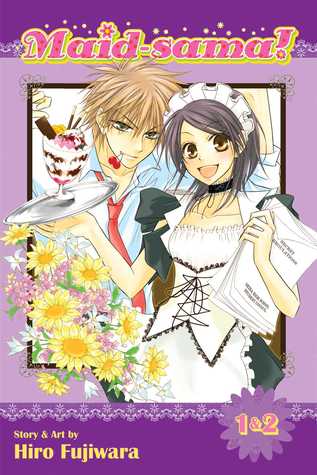 Maid-sama! Volumes 1 & 2 by Hiro Fujiwara. [Goodreads] 4 stars. This was hilarious. I actually think I prefer the anime, but the manga is very entertaining. I'm probably not going to continue with the series, since I've seen the show after all, but if you're new to manga and want a laugh, I highly recommend checking out Maid-sama!
---
Currently reading:
Bohemian Gospel by Dana Chamblee Carpenter. [Goodreads] I'm a few chapters in and so far intrigued! I'm going to finish this book in the next few days because I need to get my review up by the end of the week.
---
In other news…
Coming to the blog this week… My mini-review of Saga, Volume 5, my Top Ten Tuesday of the 2015 releases I didn't get to, and a Waiting on Wednesday. I'm also going to get my review of Bohemian Gospel up by Thursday, Friday, or Saturday, hopefully. Stay tuned!
---
What are you currently reading?
Follow me @ toweroftomes on Twitter | Instagram | Goodreads | and Bloglovin'!