Jamie from The Perpetual Page-Turner runs The Annual End of Year Book Survey. Last year I participated in this gigantic end of the year tag, and this year I'm going to do it again!
I am not answering every single question since there are a few that I really don't have answers to (such as, "favorite quote" — because I'm just not a quote person). I am answering 98% of the questions, though. Also, I am including books I read that weren't released in 2015, for obvious reasons. And I'm going to try to spread the love around. (You may remember that last year I basically only talked about the same two books, The Scorpio Races and Midwinterblood, ha.) Also, click on titles to read my reviews — I reviewed all but four of the books I read this year!
Here's my year in books! (Be warned, this is a super long post! I hope you've got a snack with you.)
---
2015 Reading Stats
Number of books you read?
165 as of filling out this survey. This has been my greatest reading year yet! I set my Goodreads challenge goal to 105 and completed it on July 31st, I believe. The second half of the year I slowed down, but I feel like a lot of people slow down as the fall (and often school) starts back up. I also got in a major reading slump in September/October that lasted a good long while (like a month), so that didn't help things out. But 165 is a number I'm very happy with. I'm not planning on trying to beat that in 2016. Anything over 100 books is a good number for me.
Number of re-reads?
I reread 7 books this year, which isn't as many as I wanted to reread. (And I didn't get to Graceling or Inkheart, books I said I'd reread this year…) The books I did reread were: The Tiger Rising, The Little Prince, Bridge to Terabithia, Into the Wild, Fire and Ice, City of Bones, and Forest of Secrets.
Genre you read the most from?
Young Adult almost entirely. And then: Fantasy! Of course. Followed by, surprisingly, contemporary, then sci-fi, then dystopia, and then historical. (I lumped romance into contemporary and paranormal into fantasy.) I did read a nice stack of adult books and middle grade books and lots of graphic novels and even some nonfiction this year.
Average rating on Goodreads?
This wasn't a question on Jamie's form, but I've seen a bunch of other bloggers include this question, so I'm doing it, too. My average on Goodreads is currently 3.51. I'll admit I'm not the easiest to please, but the majority of my ratings are 4 stars, then 3 stars, then 5 stars, then 2 stars, and then 1 star. I read mainly good books.
---
Best in Books
Best book you read in 2015?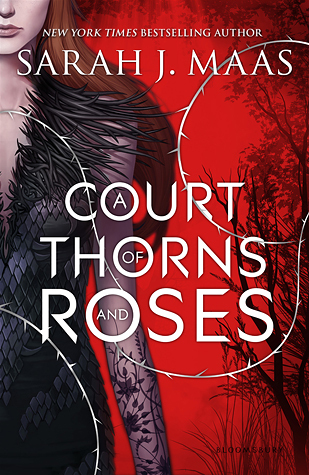 A Court of Thorns and Roses by Sarah J. Maas. Just, GAAAAAAAAAAHHHHHHHHHH. My poor heart! ❤ But let me also direct you to my Top 15 of 2015 countdown posts, Part 1 and Part 2.
Book you were excited about and thought you were going to love more but didn't?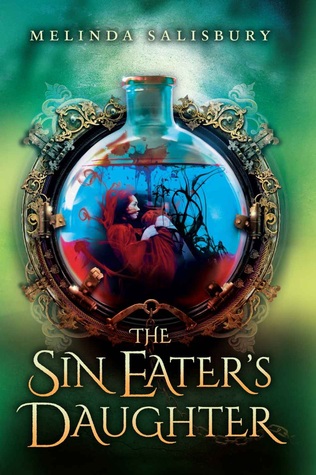 The Sin Eater's Daughter by Melinda Salisbury was my most anticipated book of 2015. It really didn't deliver, although it has an intriguing premise and a killer epilogue.
Most surprising (in a good way or bad way) book you read?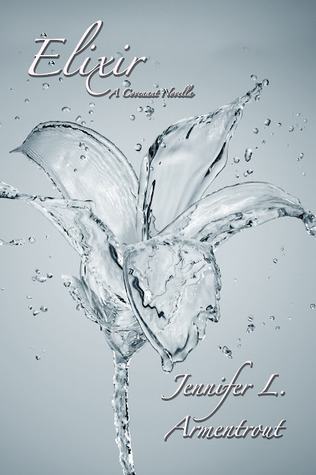 Good: Elixir by Jennifer L. Armentrout. I normally don't read novellas or short stories because they're often just filler. Plus, they're so short. But Elixir is a novella in the middle of Jennifer's Covenant series — and I loved it, I thought it did an excellent job of showing us what happened between books 3 and 4 from Aiden's point of view.
Bad: Prophecy by Ellen Oh. This fantasy book sounded epic and I got all three books out from the library at one time, ready to binge read them. I read the first book, set in a magical world based on ancient Korea — and was shocked at how messy the book was. I finished it, barely, and didn't bother to read the sequels because of the train wreck that was Prophecy. So sad, since I'm always on the hunt for good books featuring Asian characters. Go read my review for my full thoughts.
Book you "pushed" the most people to read (and they did)?
No one's told me they read a book because of my review or my suggestion, but there are plenty of books I've been pushing people to read (and still am pushing) because they're just so good: Simon vs. the Homo Sapiens Agenda, Vengeance Road, Through the Woods, George, Crimson Bound, Warriors, A Thousand Nights, A Court of Thorns and Roses, Fairest, A Darker Shade of Magic, A Love Like Blood, The Vanishing Girl, The Decaying Empire, Saga, Illusions of Fate, and The Cure for Dreaming.
All of these books are terrific and I highly recommend. There's contemporary, historical, fantasy, and sci-fi… YA, NA, middle grade, and Adult… novels, novellas, and graphic novels… romance, revenge, horror, sexuality, retellings, cats, magic, thrillers, adventure, women's rights… Knock yourself out with these excellent books.
Best series you started in 2015?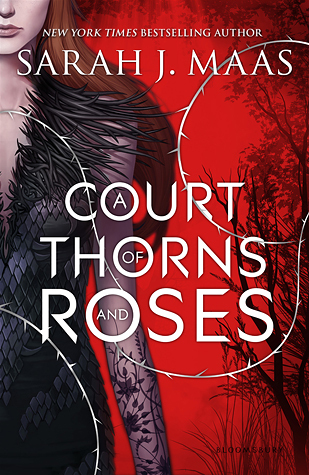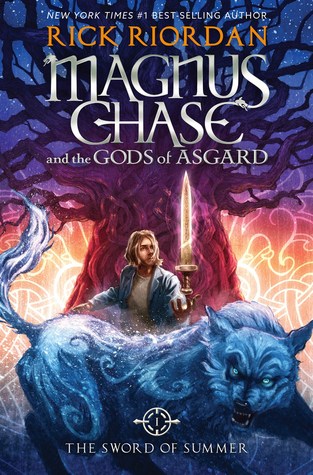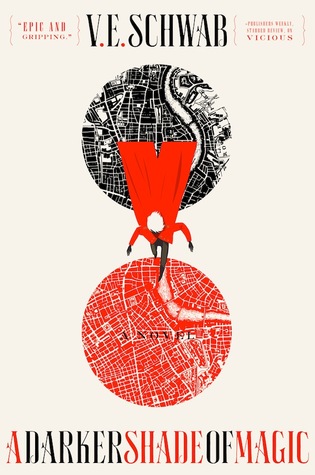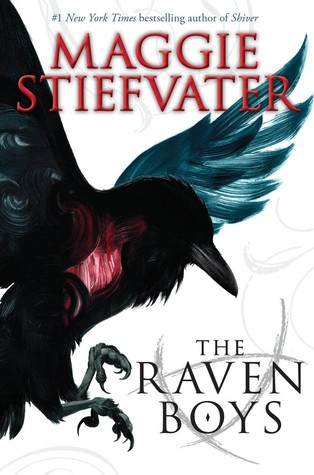 Best "first" books (that have me pumped to keep reading the series): A Court of Thorns and Roses by Sarah J. Maas is no surprise to you all, probably. I'm dying for book 2, A Court of Mist and Fury! But also The Sword of Summer by Rick Riordan because I'm hella excited for this Norse mythology series to keep expanding! Also, A Darker Shade of Magic by V.E. Schwab was phenomenal and I can't wait for A Gathering of Shadows. Also, The Raven Boys by Maggie Stiefvater who is one of my favorite authors of all time. I can't wait to read the rest of the books, now that the fourth and final book The Raven King is coming out in the spring!
Best sequel of 2015?
Best sequels: The Evolution of Mara Dyer by Michelle Hodkin and The Decaying Empire by Laura Thalassa were epic sequels, even better than the first books in their respective series. Things get DARK in both these books, but the darkness and grimness is handled perfectly.
Best series ender of 2015?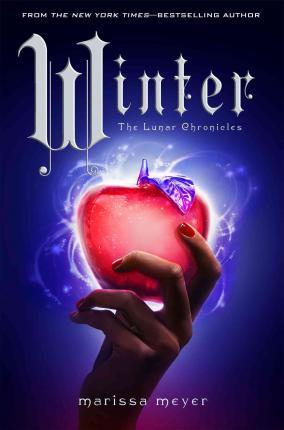 Best series finale: Winter by Marissa Meyer. Need I say more?
Favorite new author you discovered in 2015?
Let me direct you to this post here: Favorite books by authors I read for the first time in 2015.
Best book from a genre you don't typically read/was out of your comfort zone?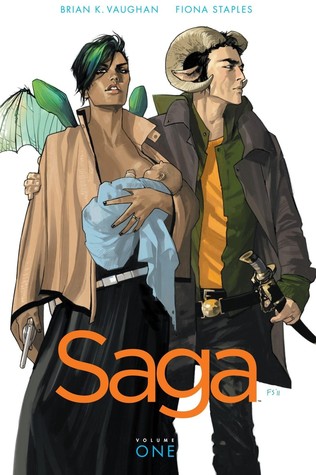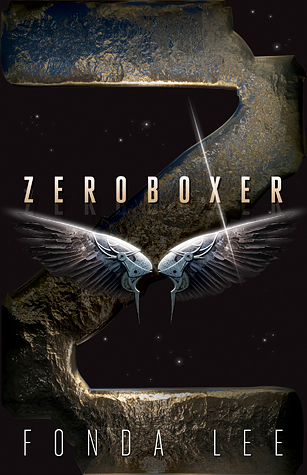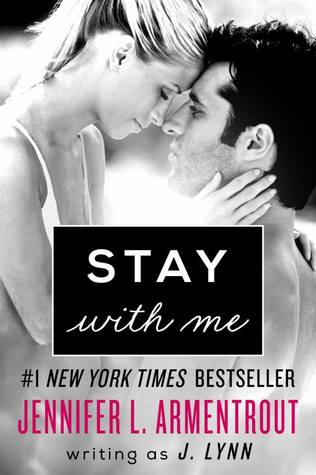 I've never read a Western before (although I've seen Western movies) so Vengeance Road by Erin Bowman was a new experience for me. And I loved it. I also got into graphic novels and manga this year, and Saga was amazing (really, guys, if you haven't read Saga you need to; it's worth all the hype). I read some Adult thrillers this year, too, and the best ones were A Love Like Blood by Marcus Sedgwick (yeah, that Marcus Sedgwick) and The Killing Season by Mason Cross. I read a sports novel: Zeroboxer by Fonda Lee, which really impressed me. (I think I've only read one other sports novel ever: Leverage by Joshua C. Cohen). I took the plunge with New Adult and got hooked on Jennifer L. Armentrout romances (my favorite was Stay with Me).
Most action-packed/thrilling/unputdownable book of the year?
All of Jennifer L. Armentrout's books are addicting and unputdownable. (Examples: Every Last Breath, Apollyon, Stay with Me.) But also: The Girl at Midnight (unputdownable), The Evolution of Mara Dyer (thrilling and unputdownable), A Court of Thorns and Roses (thrilling and unputdownable), Winter (action-packed and thrilling), Aristotle and Dante Discover the Secrets of the Universe (unputdownable), The Vanishing Girl (thrilling and unputdownable), The Decaying Empire (thrilling and unputdownable), and Saga (action-packed and unputdownable).
Book you read in 2015 that you are most likely to re-read next year?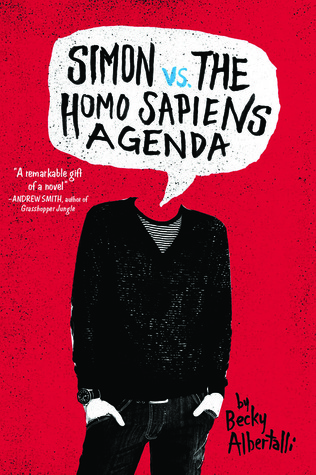 I could totally see myself rereading Simon vs. the Homo Sapiens Agenda, as well as The Vanishing Girl and The Decaying Empire.
Favorite cover of a book you read in 2015?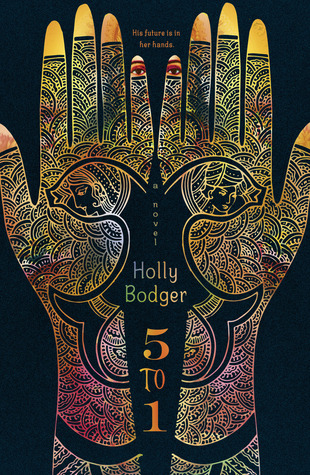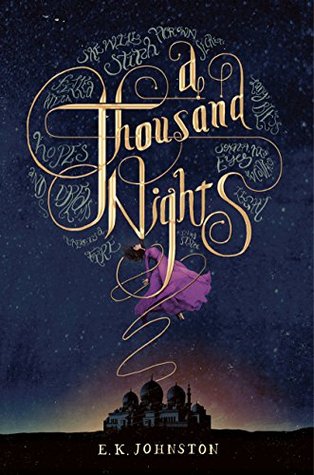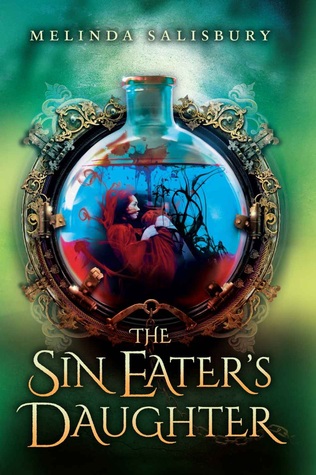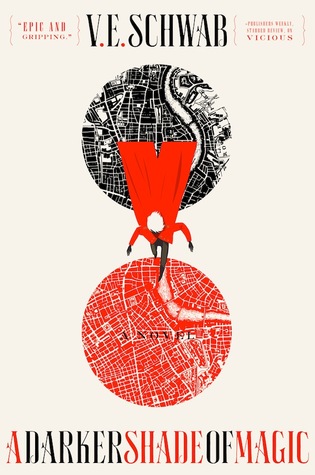 I love a bunch of covers, and I could only manage to narrow it down to these eight! An Inheritance of Ashes's cover perfectly depicts the dark and mysterious tone of the book. 5 to 1's cover is gorgeous and culturally significant. Vengeance Road's cover is fun, gritty, and original, like the story. The Fire Sermon's cover is absolutely intriguing, since it lacks any type. A Thousand Nights' cover is beautiful and whimsical, like the story. The Sin Eater's Daughter's cover is breathtaking, but sadly the cover is better than the book. A Darker Shade of Magic's cover is creative and resembles the story perfectly. And The Cure for Dreaming's cover is strange and unique and definitely eye-catching.
Most memorable character of 2015?
There were tons of memorable characters I got to meet this year!
I could go on and on…
Most beautifully written book read in 2015?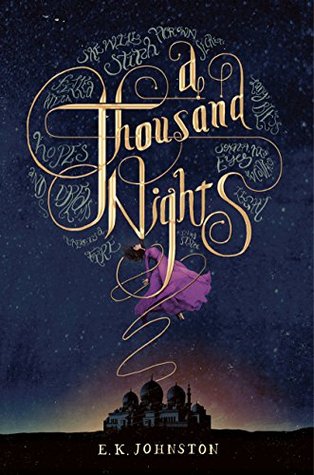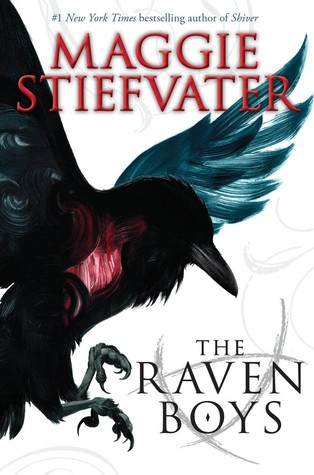 A Thousand Nights by E.K. Johnston and The Raven Boys by Maggie Stiefvater. Boom, done, that was easy, right off the top of my head.
Most thought-provoking/life-changing book of 2015?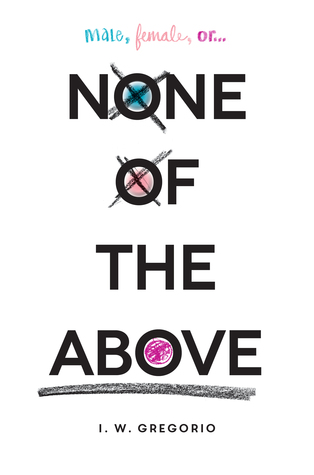 None of the Above focuses on a girl who is intersex, and up until reading this book I had never heard of the term intersex.
Book you can't believe you waited until 2015 to finally read?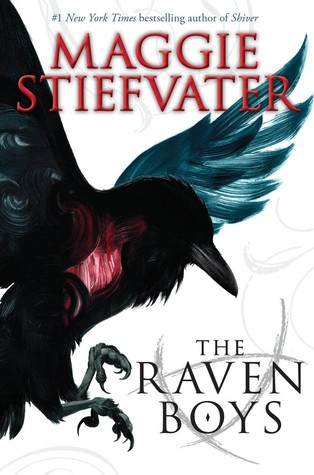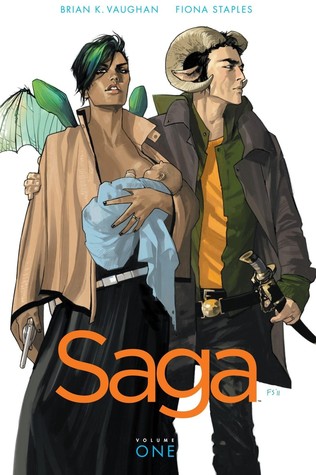 The Raven Boys. Saga. Flora and Ulysses. Aristotle and Dante Discover the Secrets of the Universe. WHY DIDN'T I READ THESE GUYS SOONER! They're amazing!
Shortest and longest book you read in 2015?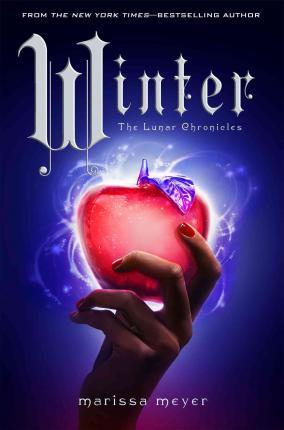 Shortest book: Gronk: A Monster's Story, Volume 2 at 57 pages. Longest book: Winter at 823 pages.
Book that shocked you the most? (Because of a plot twist, character death, left you hanging with your mouth wide open, etc.)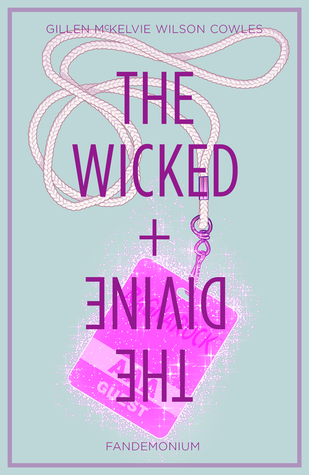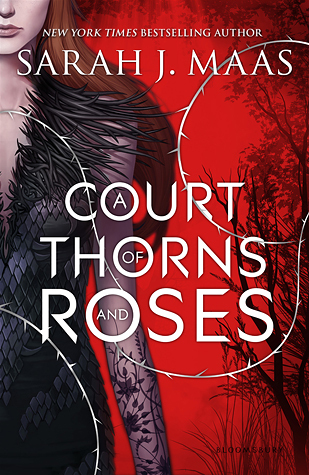 This is actually an easy enough question for a change! I've got two right off the top of my head. The Wicked + the Divine, Vol. 2: Fandemonium. Holy crap, that cliffhanger ending made my head explode! But also A Court of Thorns and Roses because it ripped my heart out during the giant climactic scene.
OTP OF THE YEAR? (You will go down with this ship!) (OTP = one true pairing if you aren't familiar)
I've got a bunch!
Favorite non-romantic relationship of the year?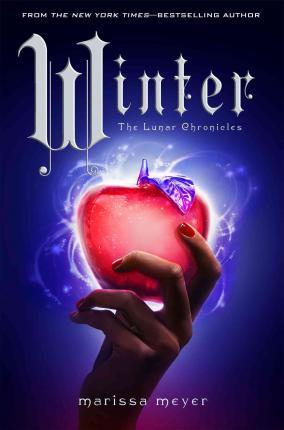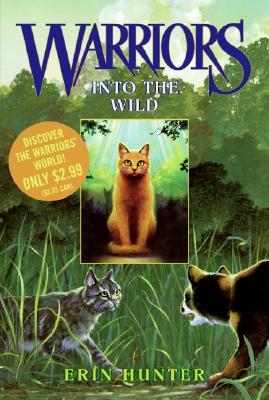 This I can answer easily: Cinder and Thorne were gold in Winter. But I also loved Firepaw and Graypaw in Into the Wild.
Favorite book you read in 2015 from an author you've read previously?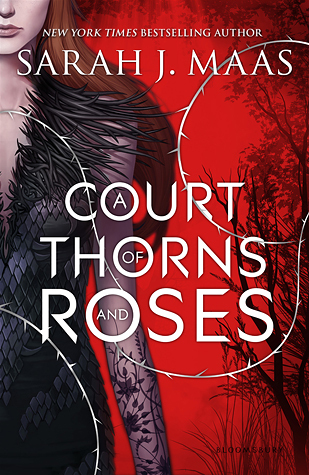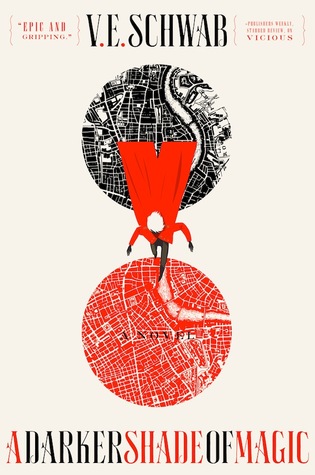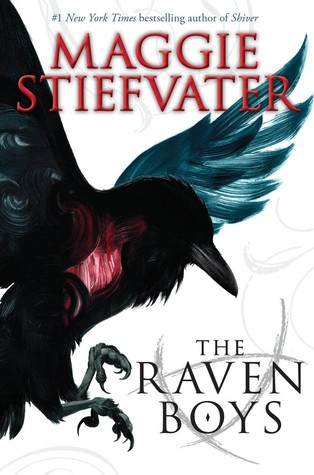 That would be A Court of Thorns and Roses. Or Vengeance Road. Or A Darker Shade of Magic. Or The Raven Boys. Yeah, my top 4 are all books by authors I've read before. (Well, A Darker Shade of Magic was by V.E. Schwab and I read The Archived by Victoria Schwab — but they're the same person.)
Best book you read in 2015 that you read based solely on a recommendation from somebody else/peer pressure?
Peer pressure goes hand in hand with the book blogging community and almost all new releases or most books that are receiving good reviews. But there is one book I read purely based on Mallory at The Local Muse's recommendation, and that book was The Cure for Dreaming by Cat Winters. I ended up loving it!
Newest fictional crush from a book you read in 2015?
Roth. Cam. Jax. Tamlin. Kai. Caden. Yeah, look at all those swoon-worthy boys! (Three are Jennifer L. Armentrout hunks, too, ha!)
Best 2015 debut you read?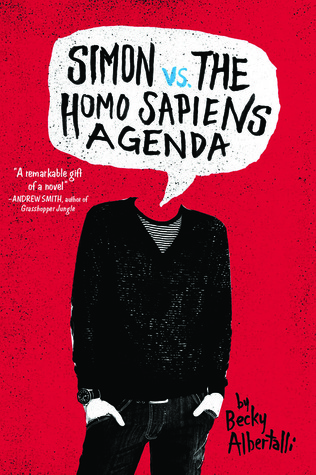 Simon vs. the Homo Sapiens Agenda by Becky Albertalli! Simon + Blue = <3.
Best world building/most vivid setting you read this year?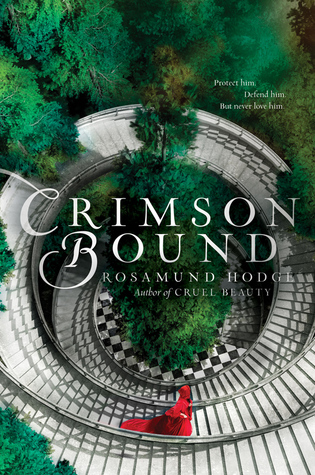 An Inheritance of Ashes. The dark, haunting atmosphere was amazing. Vengeance Road. The Wild West never felt more alive! And Crimson Bound. Because of the forest and all the world's myths and legends.
Book that put a smile on your face/was the most fun to read?
Easy! Flora and Ulysses by Kate DiCamillo. Holy ravioli, this book was absolutely hilarious! I laughed so much!
Book that made you cry or nearly cry in 2015?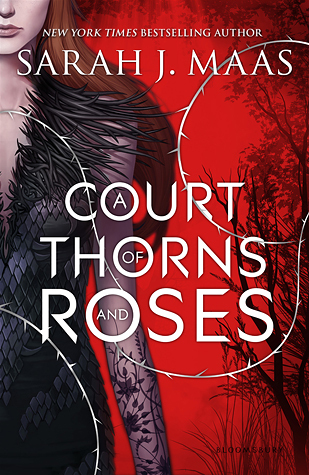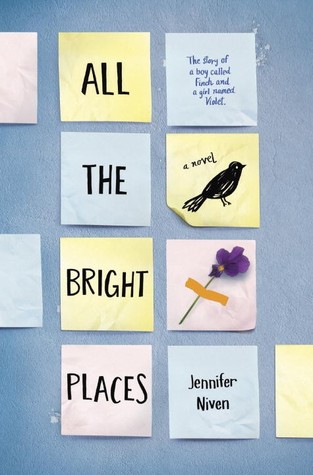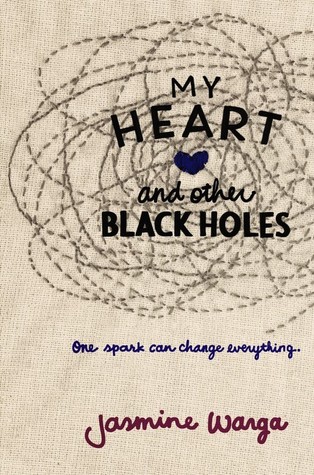 A Court of Thorns and Roses, Aristotle and Dante, All the Bright Places, and My Heart and Other Black Holes made me cry. There are other books I'm sure I got emotional because of, but the ones I just listed made me a sobbing wreck — but especially ACOTAR.
Hidden gem of the year?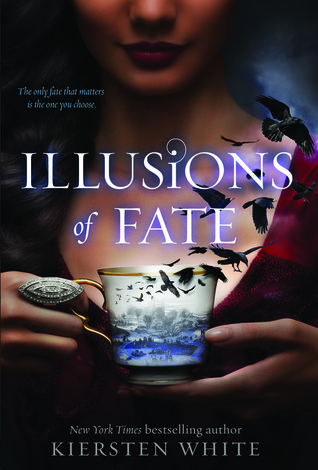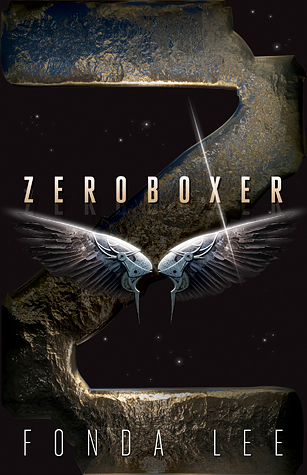 Illusions of Fate. Blue Karma. Zeroboxer. The Cure for Dreaming. Flora and Ulysses. Currents. These are terrific books that more people need to know about!
Book that crushed your soul?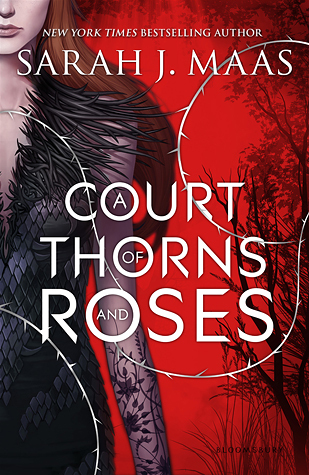 A Court of Thorns and Roses. I'm dead.
Most unique book you read in 2015?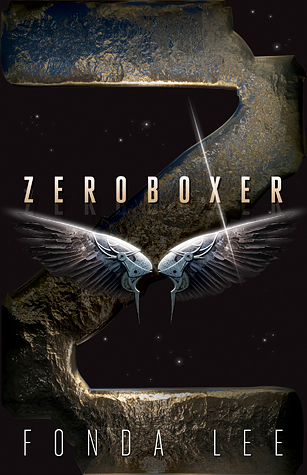 Zeroboxer and The Cure for Dreaming were super unique. Zeroboxer is a sports sci-fi novel and The Cure for Dreaming is about the women's suffragist movement — plus hypnotism. Yup, that's right. These books are unlike any other books I've ever read, and they really impressed me!
Book that made you the most mad? (Doesn't necessarily mean you didn't like it)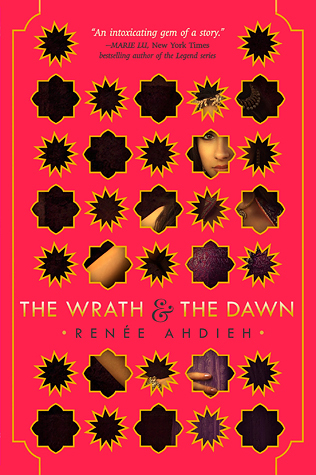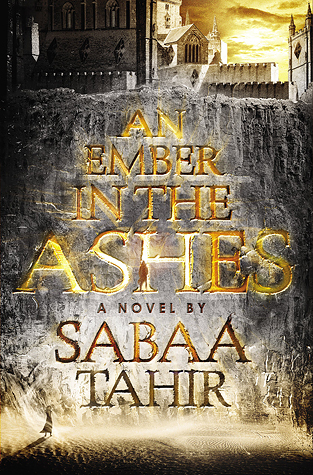 The Wrath and the Dawn was really frustrating because of the heroine's indecisiveness to actually do anything. The Walls Around Us bugged the heck out of me because of the inaccurate ballet information. And An Ember in the Ashes angered me with the violence and rape culture.
---
Your Blogging/Bookish Life
New favorite book blog you discovered in 2015?
I discovered so many great book blogs this year! I can't pick just one (or even a few) that are my favorites, so I'll just give some shout outs to some blogs that I read almost religiously, and have been following for a long time now: Books for a Delicate Eternity. Paper Fury. Loony Literate. Diary of a Teen Writer. Readers in Wonderland. The Local Muse.
Favorite review that you wrote in 2015?
Who, that's so hard! I wrote reviews for 162 books this year… that's way too much to sift through, so I just recommend checking out the reviews for all the great books I've mentioned in this post so far.
Best discussion/non-review post you had on your blog?
I am very proud of my Top Ten Tuesday Books Featuring Asian Main Characters list. I am always actively seeking out books featuring people of my background as protagonists.
Best moment of bookish/blogging life in 2015?
When I reached my one year blogiversary! That was pretty amazing. Also, when Becky Albertalli replied to a tweet of mine! And reaching my goal of reading 105 books by July 31st! Those were some pretty great milestones/happenings. 🙂
Most challenging thing about blogging or your reading life this year?
Probably trying to stay on top of all the ARCs I received. I woefully neglected a ton of ARCs I got, and I've been pretty late with getting reviews up for review copies. Also, reading slumps are so depressing and I had one in October that lasted a month. I've also experienced blogging burnout where I have to take a break for a while after posting every day and scheduling a ton of posts. This new year I am going to revamp my blogging schedule to probably only three or four posts a week, and I'm definitely going to request and enter giveaways for fewer books. I love book blogging, but it just eats so much into my time that I want to use on other things like writing.
Most Popular Post This Year On Your Blog (whether it be by comments or views)?
The Unpopular Book Opinions Tag got the most views on my blog this year! Followed by my reviews for The Resurrectionist, The Life-Changing Magic of Tidying Up, and Alive. Rounding out the top 5 posts on the blog was my TTT list of Books Featuring Asian Main Characters, hooray!
Post You Wished Got A Little More Love?
I wish all my reviews got more comments, but they all get views so I guess I'm just happy people are actually interested in reading my reviews. You guys are the best!
Did you complete any reading challenges or goals that you had set for yourself at the beginning of this year?
I completed my Goodreads reading challenge! I set the bar at 105 and reached 165! That's 161% according to the Goodreads widget, ha. I also participated in Nori's 105 Challenge and while I read more than 105 books, I failed at completing all the challenges. Oopsies…
---
Looking Ahead
One book you didn't get to in 2015 but will your number 1 priority in 2016?
There were a bunch of books I didn't get to this year that I really wanted to… Queen of Shadows. Under a Painted Sky. Walk on Earth a Stranger. Uprooted. Tiny Pretty Things. Six of Crows. Soundless. Da Vinci's Tiger. The Weight of Feathers. They're going to be my top priority for 2015 releases I'll get to in 2016. There's a Top Ten Tuesday post on this topic coming soon that I'll be doing.
Book you are most anticipating for 2016 (non-debut)?
(Hey, go check out my list of 2016 releases I need in my hands ASAP.) But in the meanwhile… Worlds of Ink and Shadow by Lena Coakley! I loved Lena's Witchlanders, it's a book more people need to know about, so I'm thrilled to soon get to my egalley of Worlds of Ink and Shadow, a historical novel about the Bronte sisters. But I'm also SUPER excited for Starflight by Melissa Landers.
2016 debut you are most anticipating?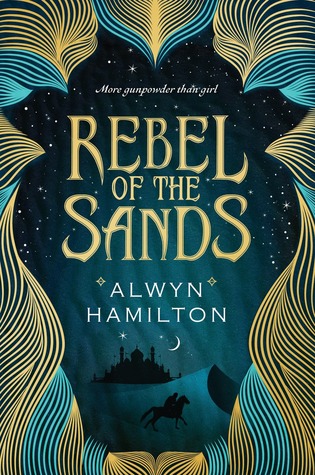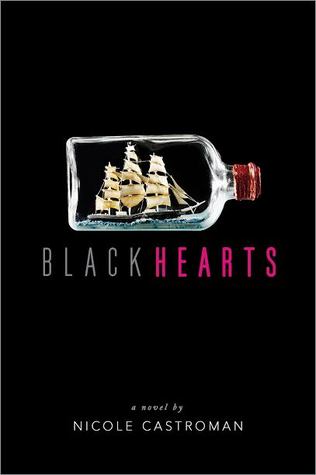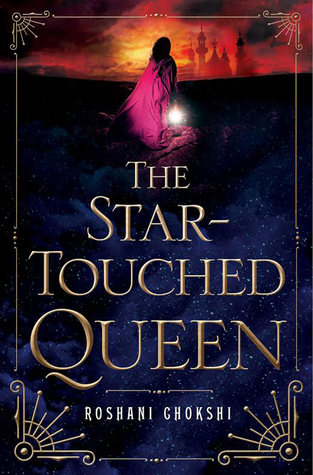 (Hey, go check out my list of 2016 releases I need in my hands ASAP.) In the meanwhile… There are few books I'm drooling over at this very moment: Rebel of the Sands by Alwyn Hamilton. Blackhearts by Nicole Castroman. And The Star-Touched Queen by Roshani Chokshi. I NEED THESE BOOKS IN MY LIFE RIGHT NOW.
Series ending/a sequel you are most anticipating in 2016?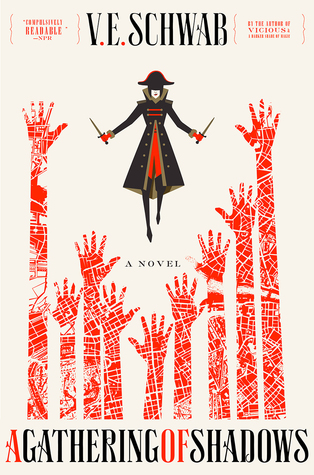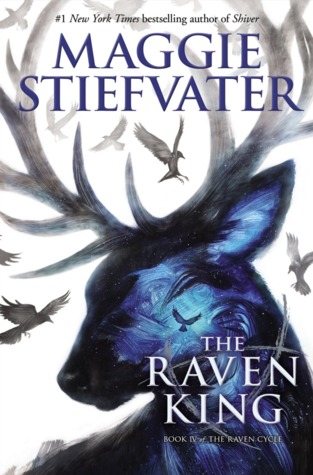 Guys, go check out my list of 2016 releases I need in my hands ASAP. I talk about 11 upcoming sequels! But I'm probably most excited for A Court of Mist and Fury, Let the Wind Rise, A Gathering of Shadows, and The Raven King.
One thing you hope to accomplish or do in your reading/blogging life in 2016?
Read what I want to read when I want to read it. I'm not participating in any challenges besides the Goodreads reading challenge (which I'll be setting to 100 books, my usual). Also, I hope to conquer my TBR pile, but that's just wishful thinking. 😉
---
So that was the survey! Whew, that took me the span of three days to write! 2015 was a great reading year for me. I read so many books and plenty of them were excellent. I found lots of "hidden gems" and I am astounded that I managed to review (in some way, shape, or form) 162 of the 165 books I read, wowzers. (But I also wrote DNF reviews of two review copies so technically I wrote 164 reviews this year. They were for Becoming Jinn and Hunter.)
So tell me how your year went! Favorite book? Least favorite? How was blogging this year, if you're a blogger? Anything significant or memorable happen to you this year? Sound off in the comments below! Oh, and Happy New Year! Cheers to 2016!
---
Follow me @ toweroftomes on Twitter | Instagram | Goodreads | and Bloglovin'!