Top 5 Wednesday is hosted by Lainey @ Ginger Reads Lainey.
---
Here's Part 2 of my top 15 of 2015! I previously listed my favorite books of the year in my Top Ten Tuesday Part 1 post, and now I'm wrapping it up with the best of the best, plus honorable mentions. Did anyone guess what my favorites are?
Without further ado, let's begin! I know you want to find out! (Click on a title to read my review.)
---
The Top 5: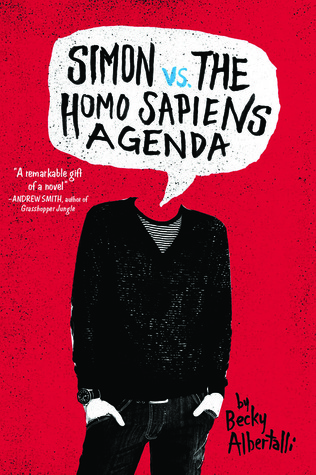 Favorite contemporary of the year, guys. Simon is romantic and fluffy and funny and adorable and sweet and heartfelt and perfect. Before reading it I'd heard nothing but amazing things, and after reading it, I've still heard nothing but amazing things. It's LGBTQ+ and everything is handled flawlessly. The writing is great, the characters are great, the romance is great. *Squee.* I tweeted Becky Albertalli once, thanking her for writing this book and she replied back to me and it just made my day, haha. Guys, go read Simon vs. the Homo Sapiens Agenda. You won't regret it!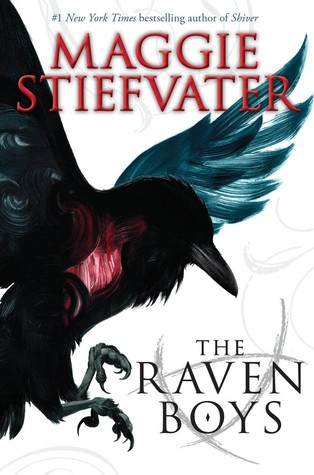 Maggie Stiefvater is queen. The Scorpio Races remains my favorite book of hers, but The Raven Boys, which I FINALLY got around to reading, was spectacular, too. Maggie is a brilliant writer and her characters are real, so fleshed-out. I love the paranormal aspect of this book, which I suspect is going to get much larger in the later books. 2016 goal of mine is to finish the quartet, since the fourth and final book, The Raven King (which has the most beautiful cover I've seen in a very long time), is coming out next spring!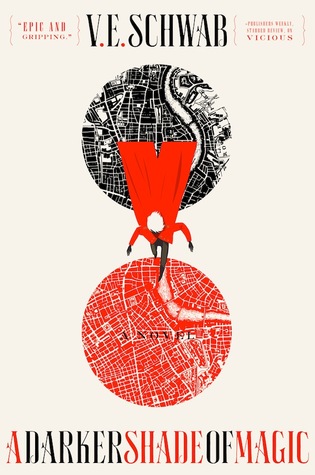 From chapter 1 I knew I was going to love A Darker Shade of Magic. And I did. I loved it tremendously. V.E. Schwab is a brilliant writer. I didn't love The Archived, her Young Adult novel, but her adult fantasy I was obsessed with. She's won me over and now I want to read all her books. I also cannot wait for the sequel to ADSOM, A Gathering of Shadows! Give it to me already!
Did anyone guess that Vengeance Road would be my second favorite book of the year? It's historical fiction, a Western, and it absolutely blew me away. The writing is fabulous, the characters are fabulous, the plot is action-packed and full of tension. I have so much respect for Erin Bowman as a writer now. I didn't really like her dystopia Taken, but Vengeance Road — holy ravioli, I couldn't get enough of it. I know a lot of people had mixed feelings about this one, but I personally adored it.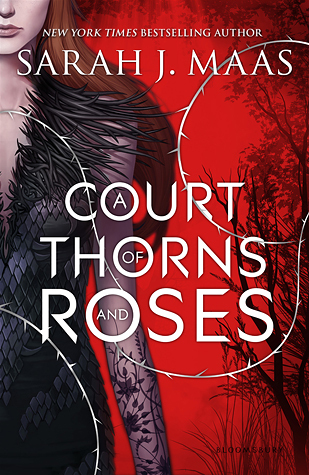 Did this come as a surprise? Probably not. Sarah J. Maas is one of the hottest authors these days, and she has a huge dedicated fandom. I love her Throne of Glass series (I still haven't read Queen of Shadows, though, eep) but A Court of Thorns and Roses captivated me and tore my heart out and ripped it in two and ate it and then spat it back up. I was an emotional wreck, I sobbed my eyes out. Beauty and the Beast mixed with the lesser-known Tam Lin — this was genius. Sarah J. Maas knows how to write romance and strong heroines and thrilling fantasy like a boss. ACOTAR is one my favorite book of the year. And I'm really excited for A Court of Mist and Fury, which is going to be a Hades/Persephone retelling! (My only fear is that there's going to be a love triangle introduced… Sigh. Feyre + Tamlin FOREVER. ❤
---
Honorable Mentions:
Click on a title to read my review.
---
Have you read any of the books I listed?
What is your favorite book you read this year?
Any surprises on your list?
Comment below letting me know!
Follow me @ toweroftomes on Twitter | Instagram | Goodreads | and Bloglovin'!