Top Ten Tuesday is hosted by The Broke and the Bookish.
---
It's that time of year! Where we all get to list our favorite books we read in 2015! I'm breaking up my countdown to create suspense (ha). This list will include my favorite books from #15 to #6. You'll get to find out my top 5 favorites on Wednesday December 20th, for the Top 5 Wednesday meme that week. On these lists I'm including books that weren't 2015 releases. And I'll be listing honorable mentions in at the end of Part 2 to make it a bit meatier.
Without further ado, let's begin! Click on a title to read my review. (I've reviewed all but 4 of the 160+ books I've read this year!!!) Also, I'm doubling up books that belong to series because it's my list and I say so. 😉
---
The Countdown:
#15. Blue Karma by J.K. Ullrich
Blue Karma is the only indie book on my list, and I was quite blown away by how great it was! It's a cli-fi novel (climate change dystopia) that follows three very different people as they battle the system to survive. It's exciting, it's well thought-out, it has great characters, it's original. I highly recommend checking this out if it sounds like something you'd be interested in. Also, Emma from emdoesbookreviews and I had a conversation over on J.K.'s blog, where we discussed the book in great detail. Read Part 1, Part 2, and Part 3 here (it's all spoiler-free!).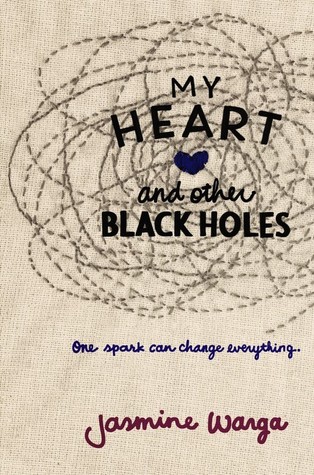 I didn't expect to love My Heart and Other Black Holes as much as I did. It's a contemporary about teen suicide. These dark realistic themes usually send me running in the opposite direction, but at the beginning of the year I wanted to expand my horizons with reading books I normally wouldn't go for. I'm so glad Epic Reads kept thrusting this in my face. I picked it up and read it and absolutely adored it. I loved the dry humor and the respectful but truthful look at suicide and depression. This book made me cry, but it also made me happy in the end.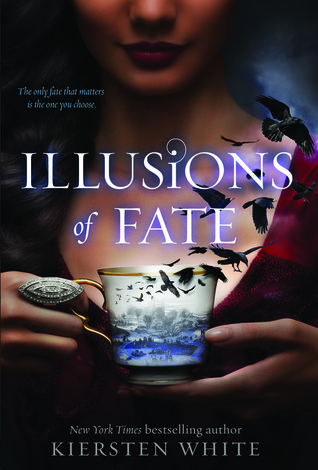 So this was a book that really grew on me. Back in my Top Ten Books I've Read So Far in 2015 post, this was an honorable mention, it didn't even make the cut! Kiersten white is not a consistent author for me; I loved her extremely underrated The Chaos of Stars (Egyptian mythology, guys!) but didn't like Mind Games or Perfect Lies, I thought those two thrillers were really messy and full of unlikable characters. But Illusions of Fate is a fantasy that blew me away. The atmosphere reminded me of The Night Circus and Howl's Moving Castle. I really loved Illusions of Fate, I loved the magic and I loved the characters. I'd also love a sequel, please, Kiersten, pretty please?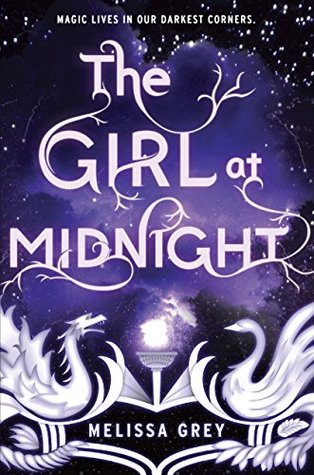 So a lot of people didn't like The Girl at Midnight. They said it wasn't original and it was predictable and the characters weren't very compelling. I agree that it wasn't the most original urban fantasy out there (it definitely has similarities to City of Bones and Daughter of Smoke and Bone) and that it was a bit predictable (especially the "big reveal/plot twist"), but I have to disagree about the characters. I loved them all. I also loved Melissa Grey's writing. And the dragons and birds aspect was cool, if a bit far-fetched. Yes, there are many problems with this book, but none of them really fazed me. The Girl at Midnight just worked for me, and I'm completely unashamed to say that I love it to death. Also, I like the pretty purple cover.
#11. Saga, Volumes 1 & 2 by Brian K. Vaughan and Fiona Staples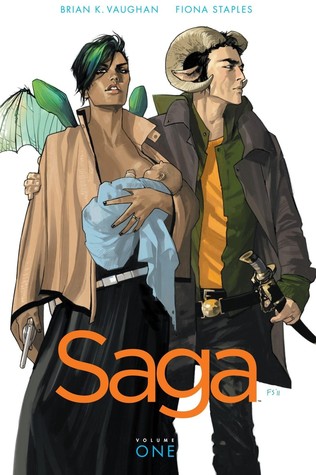 Saga deserves all the hype around it. It's that amazing. There's not really anything like it out there, and that's why it's such a big deal. A graphic novel space opera? Count me in! The first two Saga volumes are my favorites (Volumes 3 and 4 lack at times). Basically, if you're new to graphic novels and are okay with lots of violence, gore, and sex, pick up Saga because it's going to blow your mind and you won't want it to stop!
Through the Woods is a collection of graphic short stories by Emily Carroll. This is a creeptastic book that is a real work of art. I want to own it and make it my coffee table book because I'm weird like that. It's kid and adult friendly, so if you know someone with a Halloween birthday, get them this. The stories are dark and disturbing, the illustrations brilliantly drawn and colored. Emily Carroll might be my favorite artist and writer when it comes to graphic novels. I was absolutely gripped by this book of hers.
Kate DiCamillo can't write a bad book. Flora and Ulysses is absolutely hilarious and heartfelt and uh-mazing. I knew it would be great, but, damn, it was HILARIOUS. I was cackling all the time, and Ulysses the superhero squirrel who loved poetry and Flora's big round head was the best thing ever. If you're in the mood for a totally wacky adventure or know a kid who is cool with fun stories, pick up this book. It's one of Kate's best books, and definitely her funniest.
The Vanishing Girl was my first New Adult novel ever, and I went into it without knowing it was NA. Totally didn't mind, though. The romance is to die for. It's an awesome sci-fi thriller/romance, and the sequel, The Decaying Empire, is just as awesome. Lauara Thalassa has become one of my favorite authors and I keep meaning to read more of her books. Also — when is book 3 coming out?! Because I NEED it!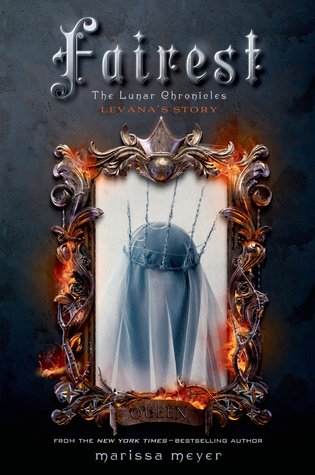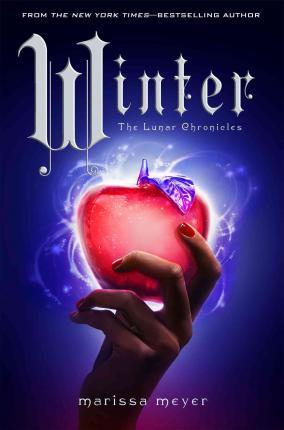 I read Fairest almost grudgingly because I thought of it as first as just "filler" so Winter could get delayed. I'm also not a huge fan of novellas and short stories, I don't seek them out, and I'll only read them for series I'm hardcore about. Fairest really surprised me and I'm so glad I read it. It's Queen Levana's story and acts as a prequel to the Lunar Chronicles. Fairest is some tough shiz to swallow, that's for sure. Levana is despicable, but if you look at the book from a psychological viewpoint, it's genius. It didn't make me hate Levana any less, but I finally understood how she'd become so broken and so evil.
Winter was a crazy roller-coaster of emotions, and was pretty much non-stop action. It felt the least original out of all the books in the series because it's about our band of heroes leading a revolution to overthrow Levana, but I still loved it. The FEEEEEELS. *Sob.* What a terrific conclusion to perhaps the best fairy tale retelling series out there. I actually held off reading the book at times because I didn't want it to end!
And finally for today's list, I've got Aristotle and Dante Discover the Secrets of the Universe. This is a book beloved to the BookTube community, at least back when I started watching BookTube back in 2012. I finally got around to reading it. And, man, I was enthralled. I read it in one sitting and cried definitely once, maybe twice, I can't clearly remember. It's an amazing book about growing up and finding love without even realizing it. It's LGBTQ+, too, which is lovely. Basically, if you haven't read Aristotle and Dante, you should.
---
Stay tuned for Part 2 on Wednesday, December 30th! I'll be talking about a bunch of honorable mentions in that post. Also… can you guess what my top 5 books of the year are? I'll give you a hint — three of them were major hits in the book world this year, one of them is considered a beloved author's best first-in-series, and the other is actually one that received all sorts of good and bad reactions this year. Any ideas? 😉
---
Have you read any of these books?
If not, do any of them pique your interest?
Any surprises on your list this year?
Comment below letting me know!
Follow me @ toweroftomes on Twitter | Instagram | Goodreads | and Bloglovin'!