Top 5 Wednesday is hosted by Lainey @ Ginger Reads Lainey.
---
The Top 5 (*cough* eight):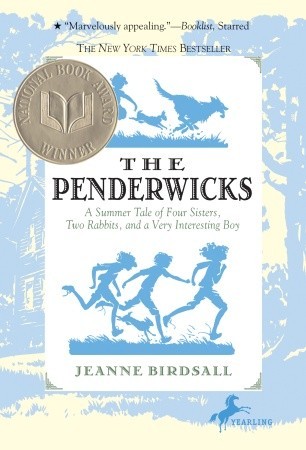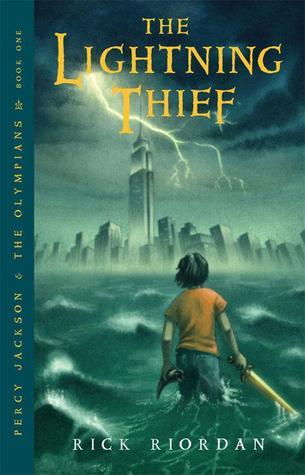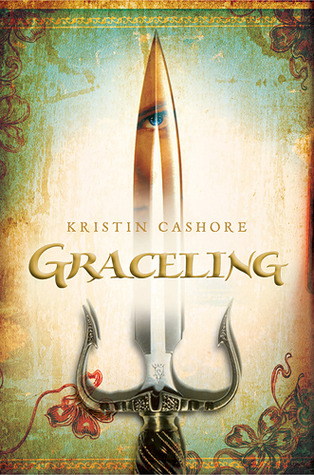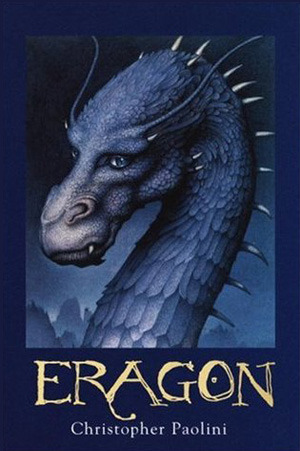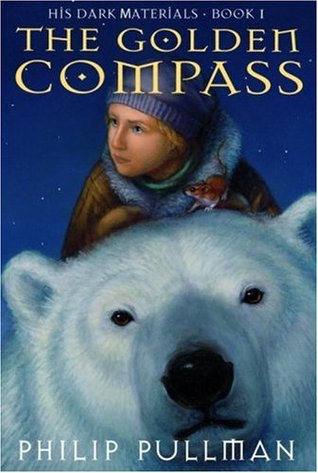 I am thankful for Harry Potter and the Sorcerer's Stone by J.K. Rowling for being the first real novel I read as a child. I am thankful for all the magic and nostalgia and amazing hero's journey it brought me and millions of other people in the world.
I am thankful for Because of Winn-Dixie by Kate DiCamillo for being the only book I reread every year. I am thankful for all of her writing (like The Tiger Rising and Flora & Ulysses), though Because of Winn-Dixie is definitely her sweetest and most realistic children's novel.
I am thankful for The Penderwicks by Jeanne Birdsall for being the book that inspired me to become a writer.
I am thankful for Percy Jackson and the Olympians, The Heroes of Olympus, The Kane Chronicles, and Magnus Chase by Rick Riordan (but specifically The Lightning Thief) for being the funniest and most amazing books based on mythology I have ever read. I am thankful for being able to grow up on his books. (Now, if he could just write a series on some sort of Asian mythology I can die happy…)
I am thankful for Graceling by Kristin Cashore (and Fire and Bitterblue) for being a high fantasy book like no other, one that blew me away with its characters, world, and writing. I am also thankful for Kristin Cashore choosing to become an author instead of some other profession. (I just wish she'd turn out another book ASAP!).
I am thankful for the Inheritance Cycle by Christopher Paolini (Eragon, Eldest, Brisingr, and Inheritance) for being the best books about dragons I have ever read.
I am thankful for The Golden Compass by Philip Pullman (and The Subtle Knife and The Amber Spyglass) for being a true work of literary genius, an extremely underrated series, and a thought-provoking and epic fantasy perfect for children and adults. (Plus, talking ice bears just rock my socks.)
I am thankful for To Kill a Mockingbird by Harper Lee for being an amazingly important piece of literature that was the first "adult" classic I read and loved.
I could go on and on with so many more books I'm thankful for, but I'll spare you in this section (see below for some honorable mentions!). These are the eight books off the top of my head I am thankful for having read and that I am thankful exist in the world. A lot of these are books are from my childhood, as are many of the books in the honorable mentions below.
---
Honorable Mentions:

Series:
Warriors by Erin Hunter for getting me hooked on a series about wild cats like no other (30+ books later…). EDIT: Check out my reviews for the entire first series! Into the Wild, Fire and Ice, Forest of Secrets, Rising Storm, A Dangerous Path, and The Darkest Hour.
Pendragon by D.J. MacHale for being an epic sci-fi/fantasy adventure spanning different worlds and different times that all interconnect and that never had me knowing what was going to happen next.
A Series of Unfortunate Events by Lemony Snicket for being so original and so addicting, even if the series got exhausting toward the end.
Dolphin Diaries by Ben M. Baglio for being the best ten-book series about dolphins. I used to be madly obsessed with dolphins and these books were LIFE.
My America, Dear America, and Royal Diaries series for introducing me to many historical people, places, and times. These books really kindled the love and appreciation I have for historical fiction at an early age.
Books:
Angus, Thongs, and Full-Frontal Snogging by Louise Rennison for being a hilarious contemporary romance that I pick up whenever I am need for a gargantuan giggle and a serious snort. This book always gets me in stitches, and few books can make me laugh as hard at almost every page. (The movie was adorable, too!)
Anne of Green Gables by L.M. Montgomery for featuring the most famous and spunkiest redheaded protagonist ever. (The movie is wonderful, too! Anne + Gilbert forever!)
Chasing Vermeer by Blue Balliett for making me fall in love with Johannes Vermeer's paintings and for making blue M&Ms a special, secret thing. The sequels didn't live up to the first book at all, but Chasing Vermeer is an amazing chilling mystery with clever illustrations by Brett Helquist.
Enna Burning by Shannon Hale for being 1) amazing and 2) super romantic and 3) the exact type of high fantasy I love to read about. Enna Burning is my favorite of Shannon's books, though I absolutely adore Book of a Thousand Days, too. Damn, that one's so romantic, too.
Fire Bringer by David Clement-Davies for making me never see deer the same way again. Bambi, you ain't got nothing on these fabulous deer. Interestingly enough, I love David's book about deer much more than his book about wolves, and I used to be obsessed with wolves, too. (The Sight is pretty great, too, by the way, I just liked Fire Bring better, much to my surprise.)
Flush by Carl Hiaasen for being just damn hilarious and for making me fall in love with the color and the word "fuchsia" (which I still to this day cannot spell correctly). I love Hoot and Scat and Chomp, too.
Give Me Liberty by L.M. Elliott for being the first book I ever reviewed "professionally". (I received an ARC and later a finished copy for writing a short review for an independent bookstore's new releases newsletter.) I love Laura's Annie, Between the States even more, though.
Howl's Moving Castle by Diana Wynne Jones for being the perfect specimen it is, and for inspiring the also perfect Hayao Miyazaki film. Both forms of the story are amazing, even though they differ. EDIT: On a related note, why don't you check out my Hayao Miyazaki and Studio Ghibli appreciation posts for some gushing/fangirling over the film version of Howl's Moving Castle? 😀
Island of the Blue Dolphins by Scott O'Dell for being the first book that made me cry, that I can remember.
Life As We Knew It by Susan Beth Pfeffer for being one of the first, if not the first, post-apocalyptic book I ever read, and one that I've read countless times and which still ceases to amaze me. The rest of the series sucks (don't even get me started on The Shade of the Moon!), but the first book is pretty damn amazing.
The Scorpio Races by Maggie Stiefvater for being just a damn near-perfectly crafted story and one of my favorite books ever.
Authors:
Robin McKinley for writing fantasy books like no one else. My favorite is Chalice, then Beauty, but I've also read and loved The Hero and the Crown, Sunshine, and Dragonhaven.
Roald Dahl for writing absolutely bonkers, hilarious, and unforgettable stories that always make me laugh.
---
P.S. Sorry for using the word "damn" so much! But these books are just damn amazing and I couldn't stop myself. ;D
---
Have you read any of the books I listed?
What book are you most thankful for, for any reason?
Comment below letting me know!
Follow me @ toweroftomes on Twitter | Instagram | Goodreads | and Bloglovin'!