The Sunday Post is hosted by Kimba @ Caffeinated Book Reviewer.
---
Last week on the blog:
Yeah, it was a quiet week on the blog… I've been putting off some reviews (Winter, City of Bones, The Raven Boys), but I'm hoping to use Thanksgiving break to catch up on blog posts. 🙂
---
What I read: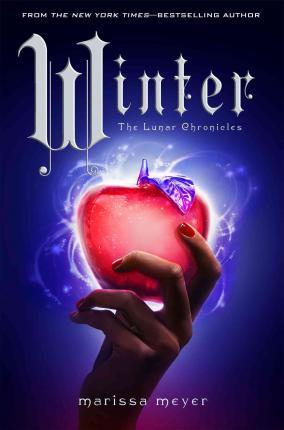 ---
Currently reading:
An Inheritance of Ashes by Leah Bobet. [Goodreads] Slow but steady, and fairly interesting. About halfway through.
City of Ashes by Cassandra Clare. [Goodreads] Just started this, so I'm only a few chapters in, but can I just say that I love the new paperback covers?
Also, I'm reading two books with the word "Ashes" in their titles. What a funny coincidence!
---
The books I acquired:
Here are the books I acquired this week.
Not If I See You First by Eric Lindstrom. [Goodreads] Egalley. Thank you, Little, Brown Books for Young Readers!
Relentless by Karen Lynch. [Goodreads] Kindle. Benjamin of Tomes' Free Book Friday pick of the week.
---
In other news…
I barely read anything this week, just Winter. Partly because I just didn't feel like reading a whole lot, and partly because I'm binge-watching a Korean drama called Kill Me, Heal Me and it is fabulous. So reading hasn't been happening lately… nor has writing reviews or putting together future blog posts. Sigh.
I've also fallen behind on NaNoWriMo. I'm almost a week behind schedule now and it's mainly because my sci-fi story just isn't cooperating. Things aren't going the way I thought they would and I'm seriously debating if it's even worth trying to save the story… My brain's been thinking about another a book I've been passionate about for over a year now that I haven't yet written, and I'm thinking about just trying to write a completely new story in these last nine days of the the month…
So yeah. Little reading, little writing. And probably too much K-drama watching. 😉
---
What are you currently reading?
Follow me @ toweroftomes on Twitter | Instagram | Goodreads | and Bloglovin'!