I saw Regan from PeruseProject do this book tag and thought, heck, why not? Because I love answering bookish questions and giving you guys (maybetoo many) recommendations. 🙂 (This tag was originally created by Samantha from Novels and Nonsense.) Plus, fall is an awesome season. It has my birthday, Halloween, Thanksgiving, Daylight Savings Time when we GAIN and hour, gorgeous colors, and cinnamon and pumpkin and that sort of stuff. I'm not obsessed with fall like some people are, but I do like it once the initial "back to school" vibe has calmed down in September/October.
---
Crunching Leaves:
The world is full of color — choose a book that had reds/oranges/yellows on the cover.
Of the books I've read that have reds, oranges, and yellows, my favorite has got to be Enna Burning by Shannon Hale, the second book in her Books of Bayern series. But some other good books with these gorgeous, eye-catching colors on their covers include Crown of Midnight by Sarah J. Maas (book 2 in the Throne of Glass Series), Rootless by Chris Howard, The Red Pyramid and The Throne of Fire by Rick Riordan (books 1 and 2, respectively, in The Kane Chronicles), In a Handful of Dust by Mindy McGinnis (the sequel to Not a Drop to Drink), Kingdom of the Golden Dragon by Isabel Allende (the sequel to City of the Beasts), and Wool by Hugh Howey.
---
Cozy Sweater:
It's finally cold enough to don warm cozy clothing — what book gives you the warm fuzzies?
Okay, I have a bunch, and they're all delightful children's/middle grade books: 1) Because of Winn-Dixie by Kate DiCamillo because I reread this every year. 2) The Penderwicks by Jeanne Birdsall because it's the book that inspired me to become a writer. 3) The Dragon of Lonely Island by Rebecca Rupp because of the three-headed dragon. 4) Mary Poppins by P.L. Travers because I think every kid wanted a nanny like Mary Poppins. 5) More recently, Warriors: Into the Wild by Erin Hunter because of the nostalgia I had while rereading it. And 6) Calvin and Hobbes by Bill Watterson because I read those comics over and over.
---
Fall Storm:
The wind is howling and the rain is pounding — choose your favorite book or genre that you like to read on a stormy day.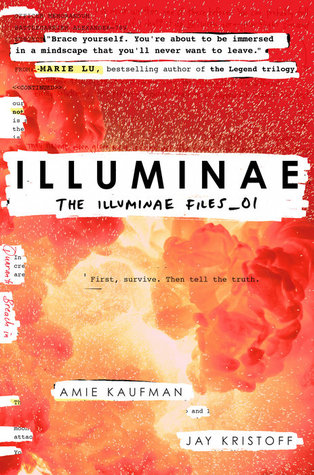 First of all, a big book. Second of all, a high fantasy. Third of all, probably just whatever I'm currently reading. I'm not going to change up my reading schedule based on whether it's raining out or not! But, in case you're wondering, I'm currently reading Illuminae by Amie Kaufman and Jay Kristoff.
---
Cool Crisp Air:
What's the coolest character you'd want to trade places with?
Who's a cool character? Any capable, kick-ass, smart heroine with a hot boyfriend. 😉 I'd preferably want to jump into a fantasy book, but I'm going to find a loophole and say I can trade places with that character at any point in time, even if that time is after the book(s) take place. Like, for example, after Voldemort is vanquished and Hogwarts doesn't have a curse on the Dark Arts teacher anymore.
---
Hot Apple Cider:
What under hyped book do you want to see become the next biggest, hottest thing?
Like, an upcoming release or something that's just lesser-known and I want to become a hot item? In terms of upcoming releases, idek because I've been kind of slacking on keeping up with what's coming out in 2016. But as for "back list" books, I've got a few that I always love to shove in everyone's face: Chalice by Robin McKinley, Icefall by Matthew J. Kirby, East by Edith Pattou, and Ingo by Helen Dunmore are under-appreciated novels that everyone should totally check out. If you're looking for some middle grade, I highly recommend Hurt Go Happy by Ginny Rorby, The Green Glass Sea by Ellen Klages, Dogsong by Gary Paulsen, Saffy's Angel by Hilary McKay, and The Penderwicks by Jeanne Birdsall.
---
Coat, Scarves, and Mittens:
The weather has turned cold and it's time to cover up — what's the most embarrassing book cover you own that you like to keep hidden in public?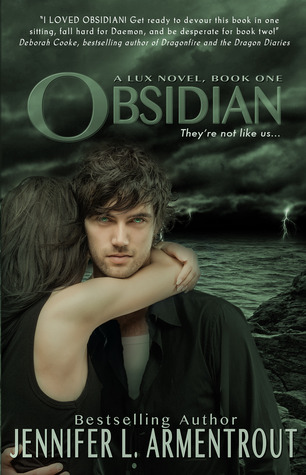 None of the books I own have "embarrassing" covers… But I've read some books that have just atrocious covers, covers like the Obsidian by Jennifer L. Armentrout… Great book, ugly af cover. The bind-ups only slightly improve things.
---
Pumpkin Spice:
What's your favorite Fall time comforts food/foods?
Pumpkin and cinnamon always remind me of fall. Hot chocolate, too. I eat a lot more soup in the autumn and drink a lot more tea. For Thanksgiving I always make some sort of apple or cranberry pie or tart. 🙂
---
Warm, Cozy Bonfire:
Spread the cozy warmth — who do you tag?
I tag YOU to answer these questions! (Because I like to take the easy route, especially when I wasn't specifically tagged by anyone.) In the meantime, though, what's your favorite fall-time comfort food? Or just your favorite food in general? Comment below letting me know!
---
Follow me @ toweroftomes on Twitter | Instagram | Goodreads | and Bloglovin'!