Top Ten Tuesday is hosted by The Broke and the Bookish.
---
This week it's a Halloween-themed freebie! So I'm giving you guys another compilation of book recs. This time about books that feature paranormal/supernatural beings! This list is far from complete, and there are a lot of books I've read that I left off the list because I didn't like them hugely. (Some titles I've reviewed, so click the link to read my review!)
With that, let's start! (Click on titles to read my review.)
---
Vampires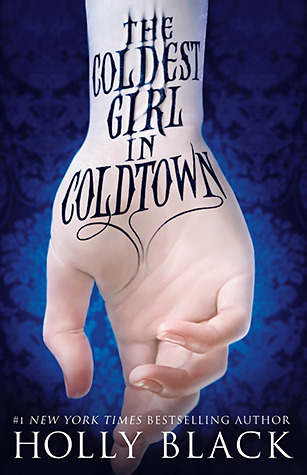 The Coldest Girl in Coldtown by Holly Black. YA, dystopia. Holly Black is known for her books about fairies, but she's also awesome when it comes to vampires.
A Love Like Blood by Marcus Sedgwick. Adult, historical thriller. This is an amazing and haunting book that teases vampires. It's a dark and disturbing.
Sunshine by Robin McKinley. YA/Adult, urban fantasy. Robin McKinley is one of my favorite authors ever and you should read read ALL OF HER BOOKS (Chalice in particular). But Sunshine is a really unique take on vampires.
Vampirates by Justin Somper. Middle Grade, fantasy. VAMPIRES PLUS PIRATES = EPIC SWASHBUCKLING ADVENTURES. Lots of action, some romance, and just PURE AWESOMENESS. (Has anyone else out there read Vampirates??)
---
Werewolves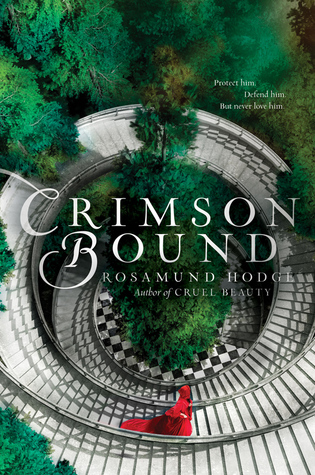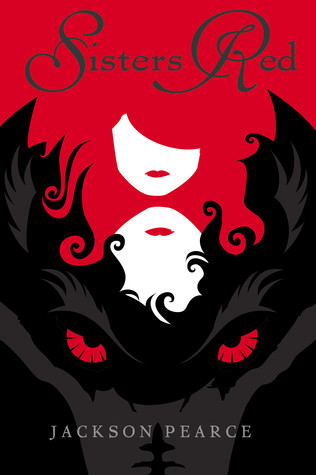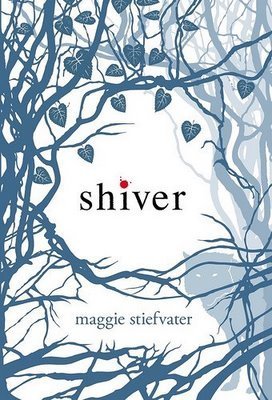 Crimson Bound by Rosamund Hodge. YA, fantasy. Not strictly defined as a "werewolf", but the wolves here can transform into humans. A wonderful fantasy book that I love the more I think about it. Little Red Riding Hood retelling.
The Fairytale Retllings by Jackson Pearce. YA, urban fantasy. Sisters Red has werewolves, Sweetly has the witch, Fathomless has mer, and Cold Spell has… I forget, but something supernatural.
Shiver by Maggie Stiefvater. YA, urban fantasy. Maggie's Wolves of Mercy Falls series is very weak compared to The Raven Cycle and The Scorpio Races, but her writing is terrific and her take on werewolves is much different.
---
Zombies
Warm Bodies by Isaac Marion. YA, dystopia. The first half is way better than the second half, and I seem to be in the minority about that. The movie was cute, too.
I feel like I've read more zombie books, but I haven't, apparently. Do you guys have any zombie book recommendations? I've heard that The Forest of Hands and Teeth by Carrie Ryan and Something Strange and Deadly by Susan Dennard are good ones, but any others?
---
Monsters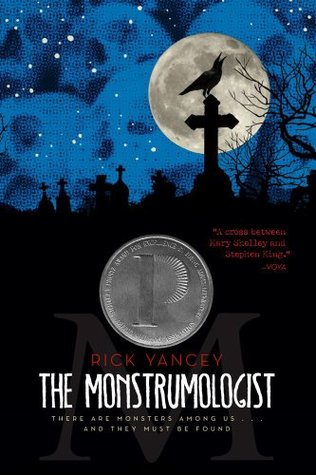 The Monstrumologist by Rick Yancy. YA, historical. Gross and graphic and absolutely awesome.
Again, I feel like I've read more "monster" books, but it seems I haven't. Got any recommendations?
---
Ghosts/Spirits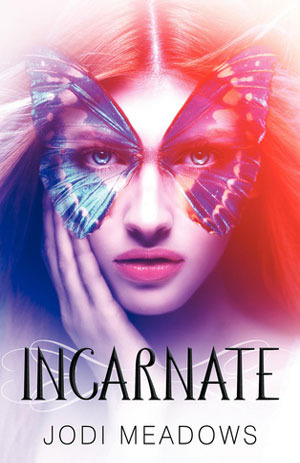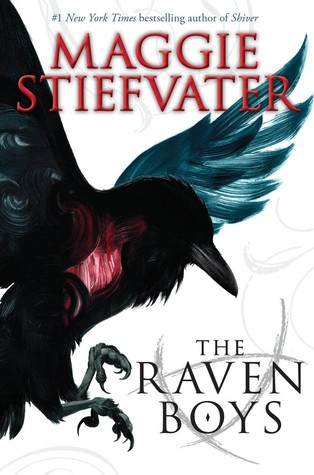 The Newsoul Trilogy by Jodi Meadows. YA, fantasy. Pretty good fantasy series with spirits AND dragons!
The Raven Boys by Maggie Stiefvater. YA, urban fantasy. Effing brilliant book. One of my favorites of the year. Maggie is Queen.
---
Fae/Fairies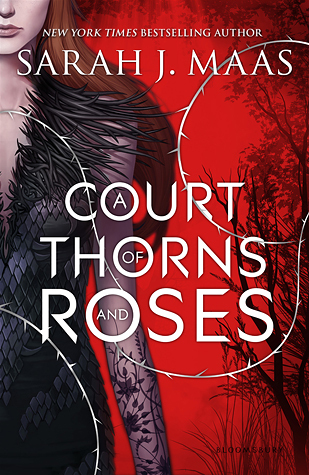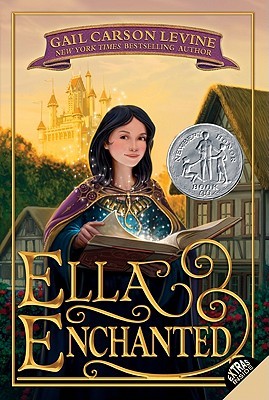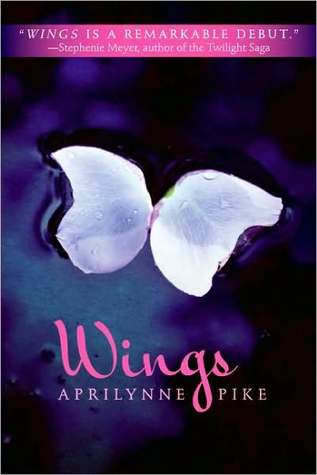 A Court of Thorns and Roses by Sarah J. Maas. YA/NA, fantasy. THE FEEEEELS. Sarah J. Maas can do no wrong. Beauty and the Beast retelling.
Ella Enchanted by Gail Carson Levine. Middle Grade, fantasy. Because the fairy Lucinda is the one who curses Ella with the "gift" of obedience, and thus our Cinderella retelling starts off.
Faerie Wars by Herbie Brennan. YA, fantasy.
Wings by Aprilynne Pike. YA, fantasy. Kind of similar to Twilight, but with fairies, and quite better, IMO.
---
Witches/Wizards, Spellcasters, Superpowered humans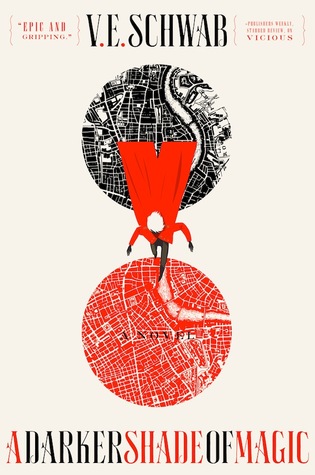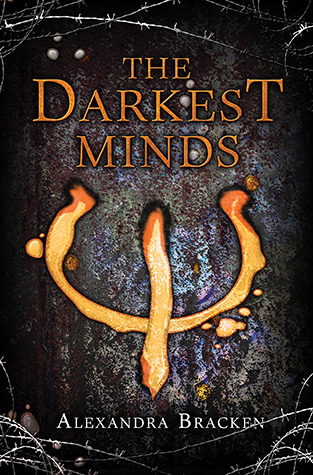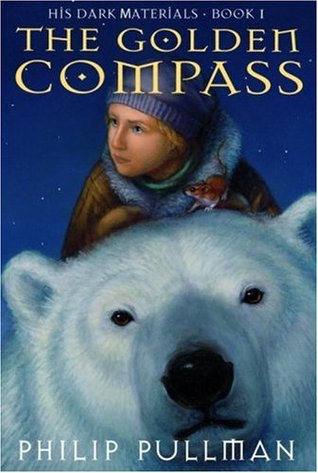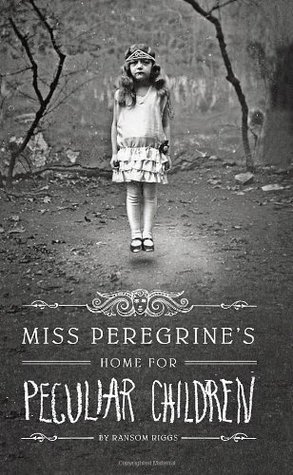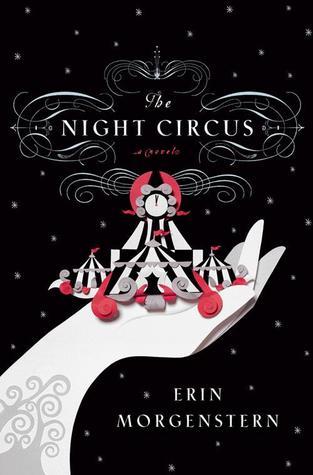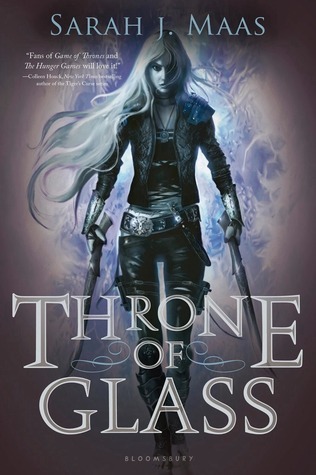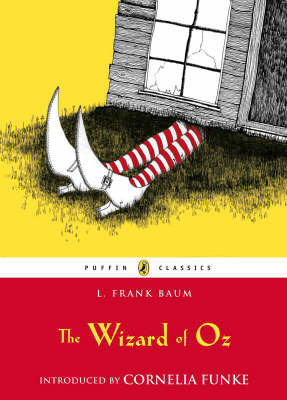 The Chronicles of Narnia by C.S. Lewis. MG, fantasy. Jadis the White Witch is why the Narnia books are in the category, but I know there's a werewolf in Prince Caspian. My favorite Narnia book is The Voyage of the Dawn Treader.
A Darker Shade of Magic by V.E. Schwab. YA/Adult, fantasy. Freaking fantabulous this was! I am in love with Victoria's writing and the worlds she's created.
The Darkest Minds by Alexandra Bracken. YA, dystopia. Kids who have supernatural abilities. I loved this book when I read it last year.
The Golden Compass by Philip Pullman. All ages, fantasy. This has got witches in it, though they're not the focus. ICE BEARS are a big focus, as well as dæmons. The entire novel is pure genius. One of the best books ever, a true contemporary classic.
Harry Potter by J.K. Rowling. All ages, fantasy. BECAUSE OBVIOUS REASONS.
Howl's Moving Castle by Diana Wynne Jones. All ages, fantasy. One of my favorite books ever. Because Howl. But also the Witch of the Waste. The anime movie by Hayao Miyazaki is very different but also a masterpiece. I highly recommend both forms of the story.
The Lord of the Rings and The Hobbit by J.R.R. Tolkien. All ages, fantasy. Gandalf the Grey. Is. Flipping. Bad-ass.
The Lost Years of Merlin by T.A. Barron. YA, fantasy. So good, this Merlin origin story!
Magyk by Angie Sage. Middle Grade, fantasy. One of my favorite MG fantasy books, I've read this one so many times I've lost count.
Miss Peregrine's Home for Peculiar Children by Ransom Riggs. YA, historical fantasy. Really cool, creepy time-travel book.
The Night Circus by Erin Morgenstern. YA/Adult, urban fantasy. The magicians aren't strict witches or wizards, but the magic in this book is wondrous and the novel is so unique and whimsical.
Savvy by Ingrid Law. Middle Grade, urban fantasy. A hilarious Middle Grade novel about a family with superpowers.
The Throne of Glass series by Sarah J. Maas. YA, fantasy. The Throne of Glass series has many supernatural and fantasy creatures in it, but the witches are bad-ass in Heir of Fire. Manon is one of my favorite characters.
The Two Princesses of Bamarre by Gail Carson Levine. Middle Grade, fantasy. There's a wizard, but also fairies and spectres and other fun stuff. One of Gail's most underrated books, in my opinion.
Witchlanders by Lena Coakley. YA, fantasy. Such an underrated book that more people need to know about! Take my word for it and go read it now.
The Wonderful Wizard of Oz by L. Frank Baum. Middle Grade, fantasy. Because we have to have a classic on the list somewhere! We've got witches AND wizards here!
---
Demons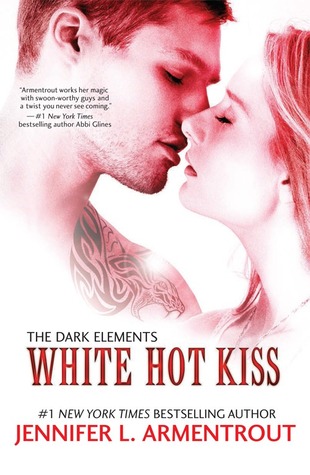 Chronicles of Ancient Darkness by Michelle Paver. Middle Grade, fantasy. One of my favorite Middle Grade series, I've read these books so many times. They're surprisingly dark and creepy, too.
The Dark Elements series by Jennifer L. Armentrout. YA/NA, fantasy. Demons and gargoyles, by the way. Jennifer is my go-to author for heavily-focused romance in fantasy or sci-fi books.
---
Angels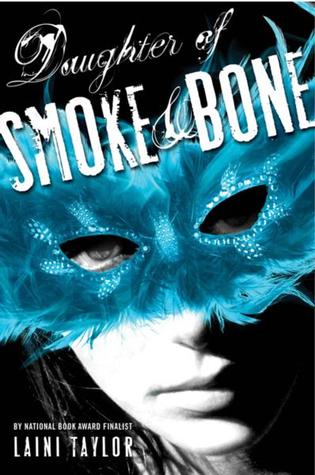 Daughter of Smoke and Bone by Laini Taylor. YA, urban fantasy. This book has both angels and demons. One of my favorite books I read in 2014.
Again, anyone want to recommend me some good "angel" books?
---
Aliens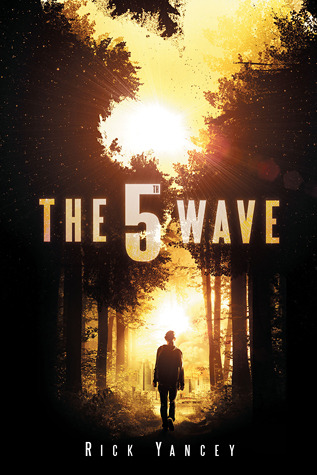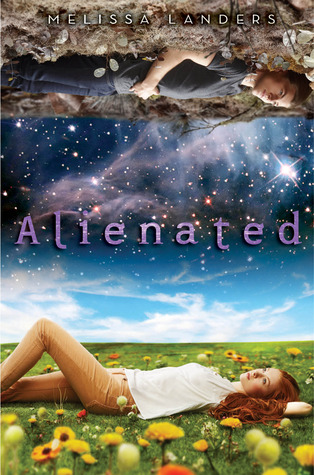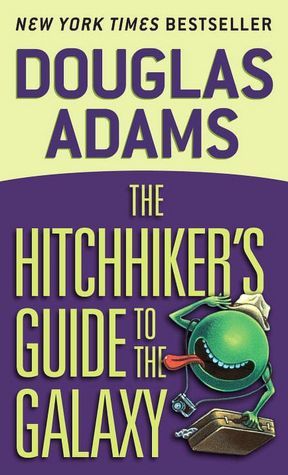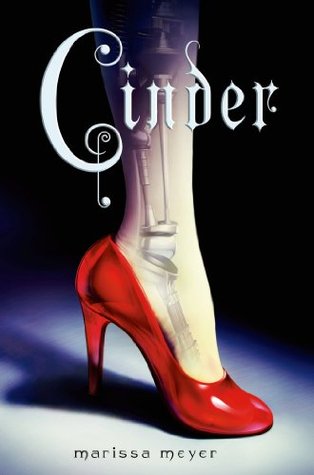 The 5th Wave by Rick Yancy. YA, dystopia. Over-hyped book, but definitely a good, entertaining read that I enjoyed.
The Alienated series by Melissa Landers. YA, sci-fi. No longer a duology, Melissa's going to write a final third book! Yay!
The Hitchhiker's Guide to the Galaxy by Douglas Adams. All ages, sci-fi. Super weird but super hilarious. The movie is equally as weird and hilarious.
The Lighthouse Trilogy by Adrian McKinty. YA, sci-fi/fantasy. One of my favorite sci-fi/fantasy series. So, so epic.
The Lunar Chronicles by Marissa Meyer. YA, sci-fi. Sci-fi fairy tale retellings with aliens AND werewolves. I absolutely can't wait for the last book, Winter, to come out in December!
The Lux series by Jennifer L. Armentrout. YA, sci-fi. Yup, Jennifer's got two series on my list! Daemon Black is just — agh.
---
Others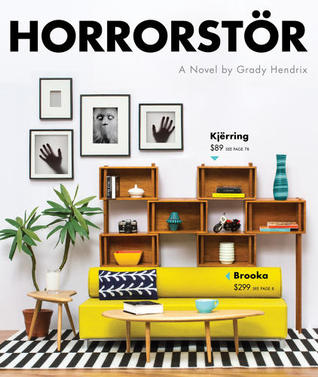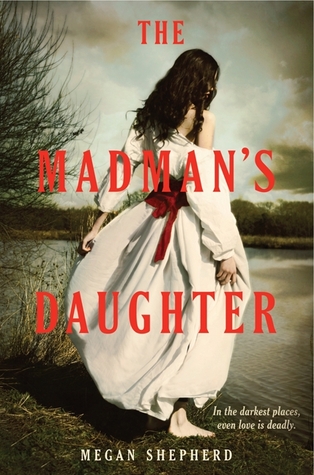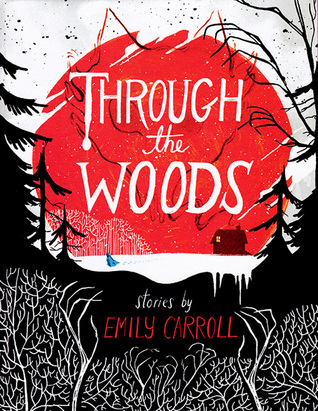 172 Hours on the Moon by Johan Harstad. YA, sci-fi. One of the creepiest books I've ever read. It was awesome, though.
Coraline by Neil Gaiman. Middle Grade, fantasy. I read this as a kid before bed one night. Not the best choice because of its creepy factor. (Those parents with button for eyes creeped me the heck out.)
The Cure for Dreaming by Cat Winters. YA, historical. This is an amazing book about… hypnotism! Plus, it's about the American suffragist movement.
Horrorstor by Grady Hendrix. YA/Adult, horror. Want a creepy-ass Halloween read? Pick Horrorstor. It's hilarious but also disturbing as heck. (This probably should go in the "ghosts" category? But I wasn't 100% sure so I put it here…)
The Madman's Daughter by Megan Shepherd. YA, historical/fantasy. This is some disturbing stuff. A retelling of The Strange Island of Doctor Moreau.
The Mara Dyer Trilogy by Michelle Hodkin. YA, supernatural psychological thriller. I really liked this series, and I absolutely loved the second book, The Evolution of Mara Dyer.
Midwinterblood by Marcus Sedgwick. YA, historical fantasy. This is a beautiful, dark, haunting novel about reincarnation.
Through the Woods by Emily Carroll. YA/Adult, fantasy. Effing brilliant and creepy and dark graphic horror novel comprised of several separate short stories. The ultimate Halloween gift, I think, if you or someone you know has a birthday right around Halloween. This is a gorgeous book I really want to own myself.
---
Have you read any of these books?
If not, do any of them pique your interest?
What are some books featuring the supernatural that you want to recommend me?
Comment below letting me know!
Follow me @ toweroftomes on Twitter | Instagram | Goodreads | and Bloglovin'!