The Sunday Post is hosted by Kimba @ Caffeinated Book Reviewer.
---
Last week on the blog: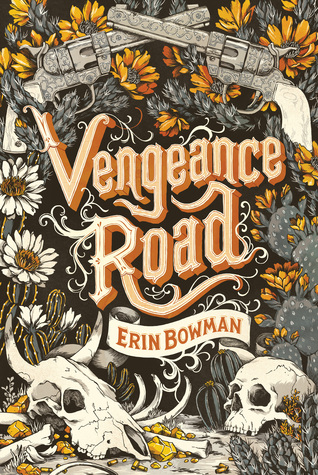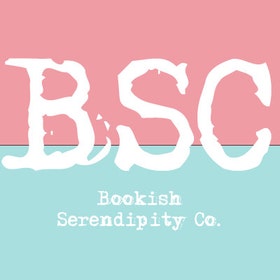 ---
What I read: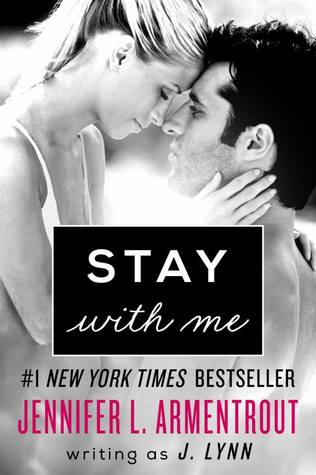 Stay With Me by J. Lynn, aka Jennifer L. Armentrout. 5 stars! I think this is my favorite of Jennifer's New Adult romances I've read so far. ❤ I also read this in one sitting and stayed up really late finishing it, because I have a bad habit of starting books at around midnight…
---
What I read last month:
Here are all the books I read in September 2015 (14 books!).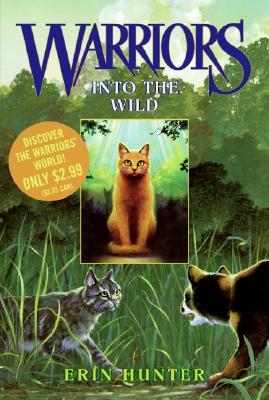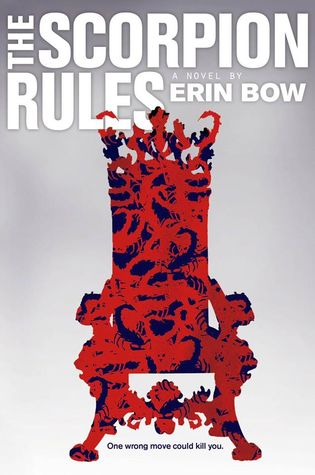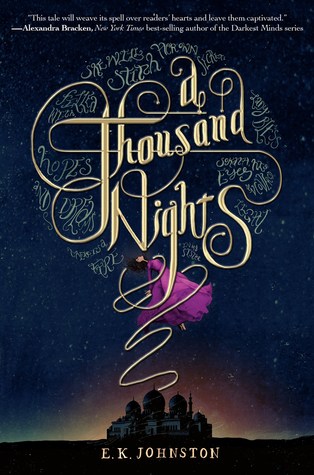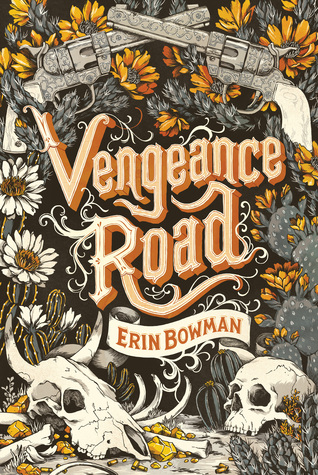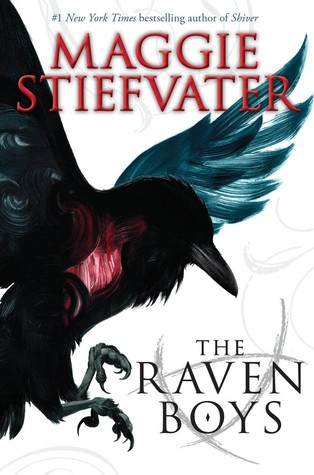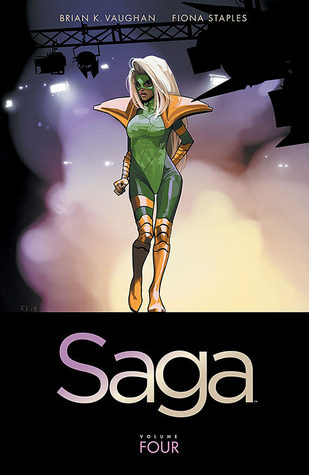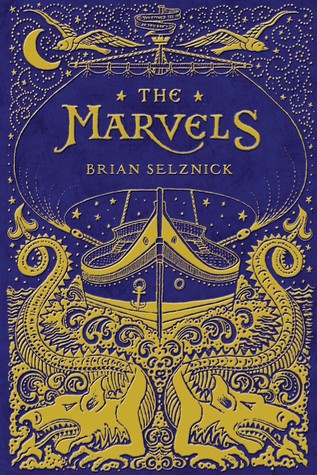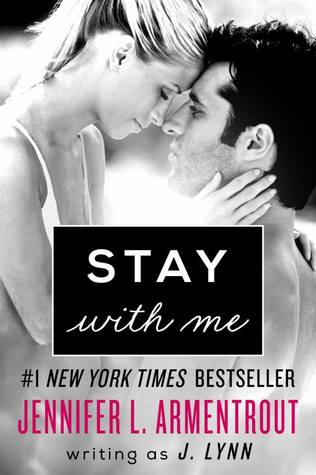 Click on a title to read my review.
Into the Wild by Erin Hunter. 5 stars! All the nostalgia! Childhood! Agh! ❤
Who Could That Be at This Hour? by Lemony Snicket. 3 stars. Still fun, but nothing can beat A Series of Unfortunate Events.
The Scorpion Rules by Erin Bow. 2.5-ish stars? Disappointing and almost a DNF.
Fire and Ice by Erin Hunter. 5 stars! All the nostalgia. Improves so much upon what was introduced in book #1.
A Thousand Nights by E.K. Johnston. 4 stars. Liked this more than The Wrath and the Dawn. I admit I am a black sheep.
A Room with a View by E.M. Forster. 2.5-ish stars? Trying to hunt down the movie because I have a feeling I'll appreciate the book/story more after experiencing it in a different medium.
Vengeance Road by Erin Bowman. 5 stars! One of my favorite books of the year!!!
The Raven Boys by Maggie Stiefvater. 5 stars! All hail Queen Maggie!
The War of the Worlds by H.G. Wells. 2.5-3 stars. I liked this one a bit more than The Time Machine, but I wasn't a big fan of either.
Saga, Volume 2 by Brian K. Vaughan and Fiona Staples. 4.5-5 stars. Love Saga!
Saga, Volume 3 by Brian K. Vaughan and Fiona Staples. 4 stars. Saga's getting a bit drawn-out and random now…
Saga, Volume 4 by Brian K. Vaughan and Fiona Staples. 4 stars. Still great, but the story's going all over the place…
The Marvels by Brian Selznick. 4 stars. I think I like it even more than Hugo Cabret…
Stay with Me by J. Lynn/Jennifer L. Armentrout. 5 stars! Jennifer sure knows how to write amazing romance. Also, I loved Calla and Jax for communicating well with each other. There's minimal miscommunication here and THANK GOODNESS for that!
I know I'm really behind on reviews, guys. I'm just in a blogging slump and don't feel like writing right now… They're coming, those reviews, but when, I don't know. Very likely you'll see reviews for Stay with Me and The Marvels sooner than the others, but I also want to write a really good review for The Raven Boys, since that was a brilliant book and I don't want to dismiss it with a mini-review or no review at all. Be patient, bloglings! Until I get out of my slump, I'll make sure you get at least one review a week. 😉
Also, I read 7 of the 14 books on my TBR list for September. 50% isn't that great, but seeing as I did read 14 books TOTAL I'm pleased, despite the reading slump that started right after I finished The Raven Boys.
---
Lightning round:
Quick thoughts on September 2015's books.
Favorites? Vengeance Road and The Raven Boys! ❤
Least favorite? A Room with a View and The War of the Worlds. Yup, classics…
Books I recommend to everyone? Vengeance Road, The Raven Boys, and SAGA!!!! ❤
Shortest? The Saga graphic novels are less than 200 pages.
Longest? The Marvels was 665 pages. Man, that is one heavy book!
Most surprising? (Good or bad.) A Thousand Nights I ended up loving! I also seem to be a black sheep because I liked it, and so many others didn't.
Any rereads? The Warriors books, Into the Wild and Fire and Ice! Gah, nostalgia…
Could see myself rereading? The Warriors books, because they were my childhood, and the Saga graphic novels.
Favorite cover? A Thousand Nights, Vengeance Road, and The Marvels have beautiful covers.
Any new ships/OTPs? Kate and Jesse, Blue and Gansey, Calla and Jax. ❤
Continue/finish any series? Fire and Ice is book #2 in the Warriors series, and I'm now caught up with Saga — at least, the volumes my library has, with book #4.
Dragons? No, although A Thousand Nights did have some sort of dangerous desert bird, if I remember correctly.
Can't believe I waited until now to finally read? The Raven Boys, first and foremost! I'm a huge Maggie Stiefvater fan and only now am I finally getting around to reading her most acclaimed series. (But The Scorpio Races will forever be my favorite of her books… that is, unless her other Raven books blow me away even more. We shall see…)
---
Currently reading:
Mechanica by Betsy Cornwell. Still. Meh, this isn't that interesting so far and I'm thinking of DNF-ing it to try to get out of this reading slump I'm still kind of in.
---
Non-review posts:
Here are all the non-review posts from September 2015.
---
The books I acquired:
Here are the books I acquired this week.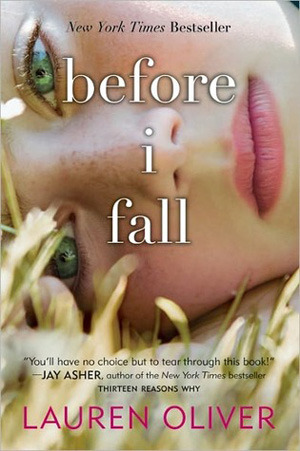 A Sky Unbroken by Megan Crewe. NetGalley. Amazon Skyscape. The third and final book in Megan's Earth and Sky series.
Worlds of Ink and Shadow by Lena Coakley. NetGalley. ABRAMS Kids, Amulet Books. I absolutely loved Lena's Witchlanders, a fantasy novel, and I'm excited for her new book, an historical fiction novel about the Bronte sisters.
Before I Fall by Lauren Oliver. Hardcover, bought at library sale.
The House of the Scorpion by Nancy Farmer. Paperback, bought at library sale.
Water for Elephants by Sara Gruen. Paperback, bought at library sale.
I picked the last three books up at my library for $1 each! Before I Fall and Water for Elephants are in Like New condition, and The House of the Scorpion is kind of worn and looks like it got a lot of love, but it's clean and still in good condition. I saw them and was like, HECK YES for a dollar each!!
---
The library haul:
Here's what I picked up from the library this week.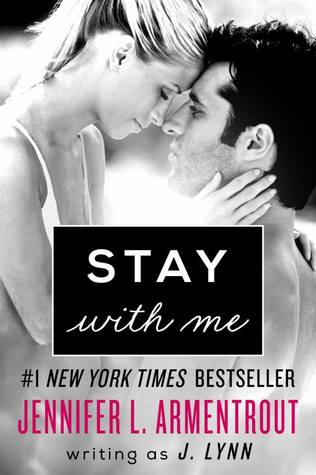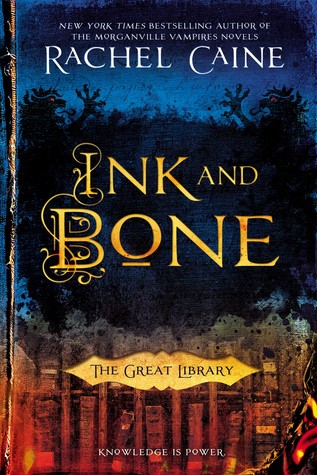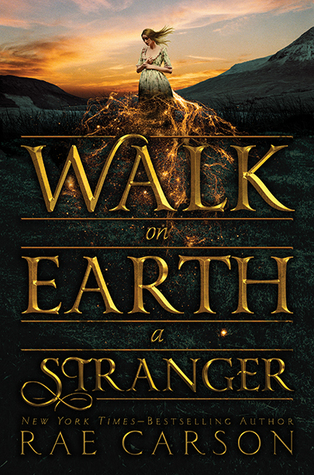 Stay with Me by J. Lynn, aka Jennifer L. Armentrout. 5 stars! ❤
Ink and Bone by Rachel Caine. What if the Great Library of Alexandria had SURVIVED?!!!
Walk on Earth a Stranger by Rae Carson. Historical about a girl who can gold. Now, don't you think that could make her life complicated? 🙂
---
In other news…
I'm still in a reading slump but now I'm primarily blaming it on the Korean dramas I've been binge-watching. Healer was an epic thriller/romance and I am now certain I will never watching a television series as good as it ever again. (Ji Chang-Wook is simply to DIE for. Can I marry him?) I also just finished the hilarious Coffee Prince and want MOAR. Gah, so good! I'm now debating if I should marathon another K-drama (either City Hunter or You Who Came from the Stars) or, like, unplug my computer and make myself READ READ READ. Agh, decisions, decisions…
I'm still in a blogging slump, and have no interest in writing reviews right now. But, again, I'm attributing that to the TV I've been watching and my depressed heart because of that feeling when an amazing show ends and you can't deal. Actually, that's what got me into this reading/blogging slump in the first place — by reading two effing brilliant books that were so brilliant I went into withdrawal and still haven't surfaced again. Sigh.
Also, I didn't list Queen of Shadows as DNF-ed even though I had to return it to the library. Why? Because I ordered it again and will pick it up from where I left off — page 44, as pathetic as that is. But since I'm not currently reading it, that's why I didn't list it under Currently Reading… I was just starting to get into it when it was super late on Monday night, and I wanted to watch Healer more than I wanted read Queen of Shadows… Ahem. But I'll be reading Queen of Shadows for good, this time, I promise!
---
What are you currently reading?
Follow me @ toweroftomes on Twitter | Instagram | Goodreads | and Bloglovin'!