Top Ten Tuesday is hosted by The Broke and the Bookish.
---
Freebie week! Today I'm spotlighting books I've read that feature Asian protagonists or that are set in Asia, or are inspired by Asian culture.
Why? Well, because I like to find books that 1) have diversity and 2) are about people who look like me and 3) are sometimes about or incorporate my Chinese heritage. So many books are about Caucasian characters, and that just "default" to white characters and white culture. I like books that have a protagonist of a different ethnicity without that different ethnicity being a "big deal". I like books that are set in different countries and look at various different backgrounds and cultures. So today I'm spotlighting books with Asian (East, Middle, and West-Asian — I'm talking about all of Asia!) protagonists that I've read and liked.
There are a few titles I've read that I've left off this list, either because I forgot they have an Asian main character or simply because I didn't like them that much. (The Cage by Megan Shepherd, has a main character who is Thai, Prophecy by Ellen Oh, set in ancient Korea, The Fire Horse Girl by Kay Honeyman, about a Chinese immigrant girl, and Eon by Alison Goodman, set in an Asian-inspired fantasy world, are examples of books I wasn't so keen on or whose Asian characters weren't all the great.). But let's jump right in, shall we? These (twenty-two — eep!) books are listed in no particular order. (Also, I've read all these books, which makes me feel quite proud, not gonna lie.)
---
The Books: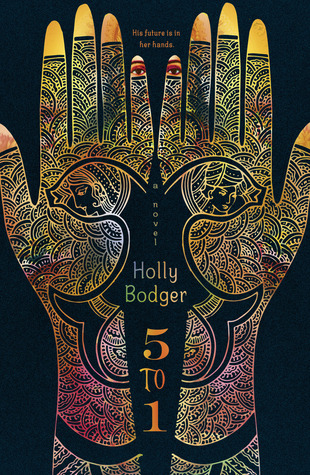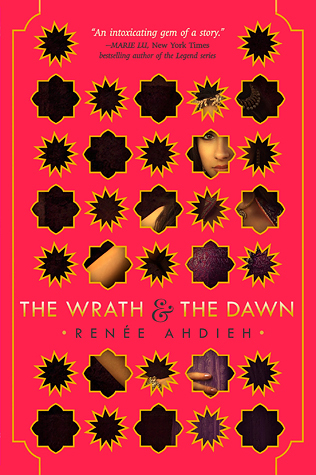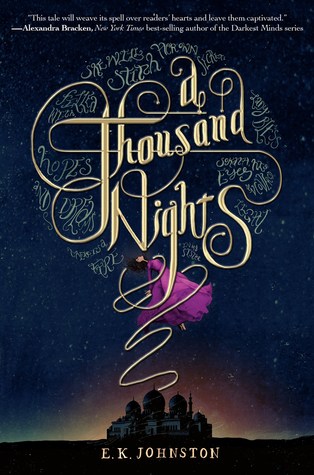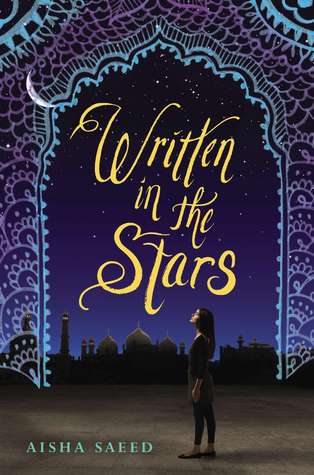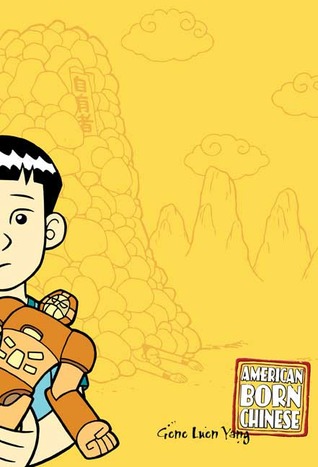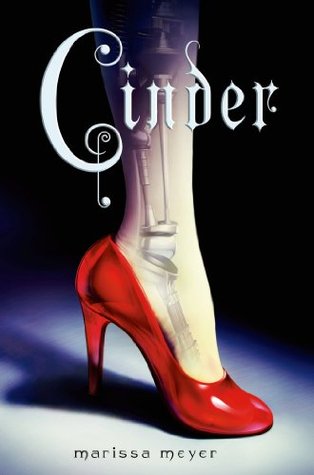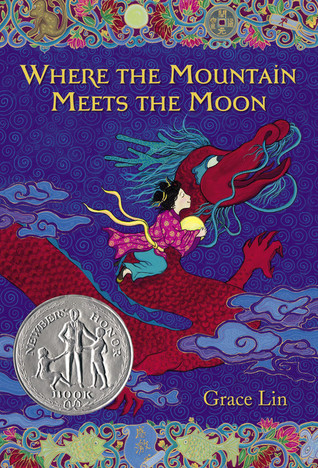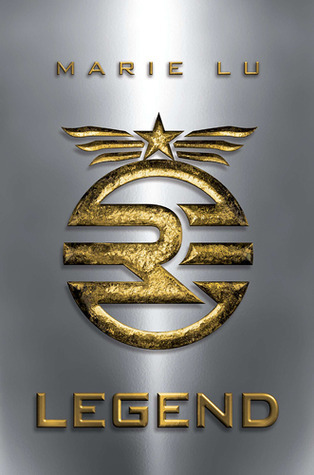 Click on a title to read my review.
Everything, Everything by Nicola Yoon. The main character, Madeline, is half Japanese, half African-American, and is severely allergic to everything.
5 to 1 by Holly Bodger. The book in prose and verse is set in a dystopia India where the male : female ratio is 5 : 1.
The Wrath and the Dawn by Renee Ahdieh. A retelling of One Thousand and One Nights, which is set in West Asia/the Middle East, and that features one of the best slow-burn romances I have ever read about.
A Thousand Nights by E.K. Johnston. Another retelling of One Thousand One Nights, aka The Arabian Nights, set in West Asia. A completely different book than The Wrath and the Dawn despite it being a retelling of the same story.
Blue Karma by J.K. Ullrich. One of the main characters in this cli-fi novel is Amaya, who is Japanese-American, if I remember correctly.
Written in the Stars by Aisha Saeed. Naila is Pakistani-American, and much of the book takes place in Pakistan. This is a very powerful and tough read about forced marriage.
American Born Chinese by Gene Luen Yang. A graphic novel about a boy growing up and struggling to accept his Chinese heritage.
The Heroes of Olympus series by Rick Riordan. Frank Zhang (who is half Chinese, half Roman) is one of the many main characters who takes a turn narrating the story about Greek and Roman mythology.
A Single Shard by Linda Sue Park. Pretty sure the book takes place in ancient Korea. I cried the first time I read it. Beautiful, beautiful book.
The Dragon Keeper trilogy by Carole Wilkinson. This fantasy trilogy takes place in ancient China. And the books revolve around dragons, if you hadn't noticed.
Life of Pi by Yann Martel. Pi is Indian, and gets stuck in a lifeboat out at sea with a tiger named Richard Parker. The movie is wonderful, too.
Silver Phoenix by Cindy Pon. This awesome fantasy is set in ancient China. Also, isn't that cover stunning?
Ribbons by Laurence Yep. Robin is a ballerina. Perhaps my favorite ballet book I've read (and I've read at least four fiction books on the topic), although I find inaccuracies in all of them because I'm a dancer and like to nitpick.
Cinder by Marissa Meyer. Cinder takes place in a futuristic China, and both Cinder and her love interest, Kai, are Asian. Absolutely love these sci-fi fairy-tale retellings! EDIT: Also, check out my review of Winter, since Cinder and Kai and a whole list of international characters kick some serious ass together.
Where the Mountain Meets the Moon by Grace Lin. A lovely middle grade novel based on old Chinese folk tales. Also, there's a dragon.
Inside Out and Back Again by Thanhha Lai. A wonderful middle grade book told in verse about a Vietnamese immigrant girl, which was influenced by the author's own childhood.
The Legend Trilogy by Marie Lu. Day, the male lead, is half Mongolian, half Russian. And he has blond hair and blue eyes. So while he doesn't necessarily look very Asian, in the sense, he is of Asian heritage. Also, the Legend trilogy is quite possibly my favorite dystopia series.
Book of a Thousand Days by Shannon Hale. I'm stretching for this one, but I'm pretty sure that Dashti is this fantasy world's ethnic equivalent of being Asian. Or rather, this fantasy world is based on Asian culture, I believe. This is a fairy-tale retelling of the lesser-known story Maid Maleen, a story vaguely similar to Rapunzel.
Revolution Is Not a Dinner Party by Ying Chang Compestine. A historical fiction novel based on the author's own childhood that is set during the Chinese Cultural Revolution.
Shabanu: Daughter of the Wind by Suzanne Fisher Staples. Another story about forced marriage set in Pakistan.
The Year of the Dog by Grace Lin. Another Grace Lin book! A middle grade book about a girl who is Taiwanese-American, growing up and struggling to accept her heritage.

EDIT

: Eleanor and Park by Rainbow Rowell. Totally forgot to add this to the list! But Park is half-Korean. My favorite Rainbow Rowell book and one that made me cry.
---
Have you read any of these books?
If not, do any of them pique your interest?
What's a book you've enjoyed that features an Asian character or Asian setting?
Comment below letting me know!
Follow me @ toweroftomes on Twitter | Instagram | Goodreads | and Bloglovin'!