Waiting on Wednesday is hosted by Jill @ Breaking the Spine.
---
What book am I eagerly anticipating at this moment? Why it just so happens to be…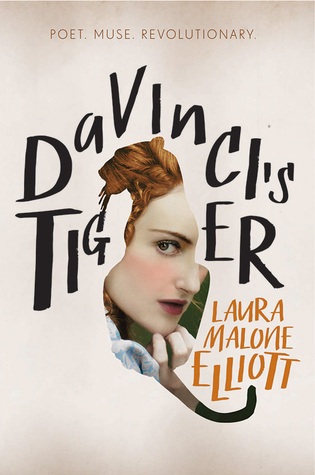 Da Vinci's Tiger
by Laura Malone Elliott
Releases November 10th 2015 from Katherine Tegen Books
Synopsis:
Young, beautiful, and witty, Ginevra de' Benci longs to take part in the artistic ferment of Renaissance Florence. But as the daughter of a wealthy family in a society dictated by men, she is trapped in an arranged marriage, expected to limit her creativity to domestic duties. Her poetry reveals her deepest feelings, and she aches to share her work, to meet painters and sculptors mentored by the famed Lorenzo de Medici, and to find love.
When the charismatic Venetian ambassador, Bernardo Bembo, arrives in Florence, he introduces Ginevra to a dazzling circle of patrons, artists, and philosophers—a world of thought and conversation she has yearned for. She is instantly attracted to the handsome newcomer, who admires her mind as well as her beauty. Yet Ginevra remains conflicted about his attentions. Choosing her as his Platonic muse, Bembo commissions a portrait by a young Leonardo da Vinci. Posing for the brilliant painter inspires an intimate connection between them—one Ginevra can only begin to understand. In a rich and enthralling world of exquisite art, elaborate feasts, and exhilarating jousts, she faces many temptations to discover her voice, artistic companionship, and a love that defies categorization. In the end, she and Leonardo are caught up in a dangerous and deadly battle between powerful families.
---
I love L. M. Elliott's historical novels: Annie Between the States (my favorite) and Give Me Liberty, about the Civil War and the American Revolution, respectively. (Aw, now I really want to reread Annie!) Her newest book is Da Vinci's Tiger, which takes place during the Italian Renaissance. It's about a girl who longs to contribute her own art, poetry, to the world, but cannot because she is a woman. The synopsis hints at a love triangle, but I really don't care because the story isn't going to be about the romance, it's going to be about one girl's struggle to find her voice when it's being suppressed by the time and culture. I have high expectations for Laura's new book. I expect to love it tremendously.
---
Are you looking forward to reading Da Vinci's Tiger?
What can't you wait to read right now?
Follow me @ toweroftomes on Twitter | Instagram | Goodreads | and Bloglovin'!