The Sunday Post is hosted by Kimba @ Caffeinated Book Reviewer.
---
Last week on the blog:
---
What I read:
---
The books I acquired:
Here are the books I acquired this week.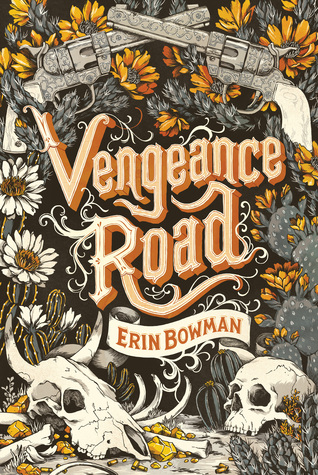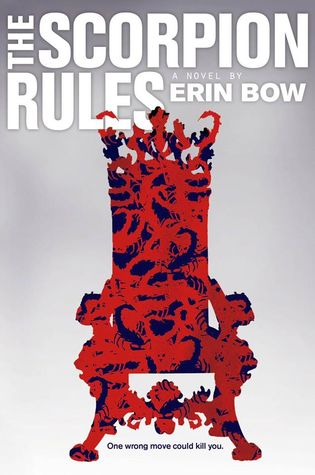 The Red Chameleon by Erica Wright. Paperback. Pegasus Books sent me this review copy, a mystery/thriller about a detective and her sidekick drag queen. I'm dying to read this, actually.
Vengeance Road by Erin Bowman. Egalley. GAAAAH! I got approved on NetGalley! I'm sooooooooo excited!
The Scorpion Rules by Erin Bow. Egallley. GAAAAAH! I managed to get a copy when it was up as "Read Now" on NetGalley! MWAHAHAHA! (Also, can we appreciate that Erin Bowman and Erin Bow both having awesome new books coming out, which are both completely different, that I now have egalleys of, suddenly this week?) The Scorpion Rules was my Waiting on Wednesday last week, too. What a coincidence!
Freak of Nature by Julia Crane. Kindle. This was Benjaminoftomes' Free Book Friday rec. I blindly follow Ben's FBF recommendations because who doesn't love free books? That I have no obligation to read or not! Well, I'll read this book eventually, but it's lovely to expand my Kindle collection and not feel pressured to read it right away.
---
Currently reading: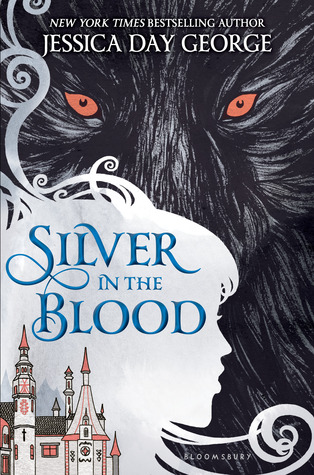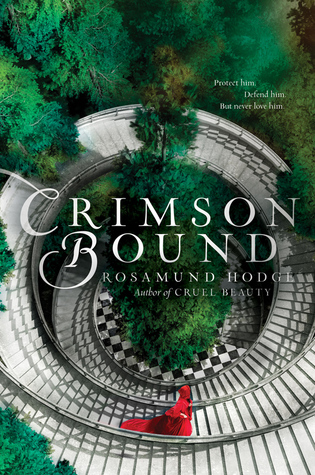 Silver in the Blood by Jessica Day George. Aunt Kate is so far my favorite character. I want to know everything!
Crimson Bound by Rosamund Hodge. A little over 100 pages in, and while everything's really mysterious, I'm just not as gripped as I want to be. Hopefully it'll pick up soon, even though it's far from boring. I'm just not feeling it yet.
---
In other news…
I haven't been reading as much as I'd like simply because I got a shiny new toy: Scrivener! (For Windows, in case you're wondering.) I've been brainstorming and outlining a story idea in it all week, which has greatly cut into my reading time. I'm not sorry, though. Scrivener is a program I've been dying to have for years now, and now that I've finally got it I'm ecstatic and can't stop using it. I think my favorite aspect of it, besides the handy-dandy binder panel, is the split-screen. Having two documents up at once is just a godsend.
Also, I rewatched the first season of Sherlock. My favorite show ever. I'm currently reading Sir Arthur Conan Doyle's A Study in Scarlet, so seeing the parallels between it and the first Sherlock episode, A Study in Pink, is quite fun. (I also watched the un-aired and original pilot episode they shot, which they ended up scrapping and re-shooting. It's very similar yet very different and I highly suggest watching it if you're a Sherlock fan.) I totally forgot about the season's second episode, The Blind Banker, and while it's a really good mystery, it's definitely one of my least favorites in the entire series. But guess what I'll be doing this week? Rewatching the second season of Sherlock. And then probably the third. And then I'll cry because this year's Christmas episode is so far away…
I also finished out the week by watching the film A Little Chaos on Saturday night, which was directed by Alan Rickman. Though the movie got mixed and negative reviews, I think it's actually quite a beautiful film. It's slow, but deliberate, and focuses on the main character, played by Kate Winslet, rather than romance or action or all that jazz. (Stanley Tucci is hilarious, as usual, in his part in the movie.) Alan Rickman's films aren't for everyone, but they're wonderful, emotional stories that make you slow down and appreciate their subtly. (His directorial debut, The Winter Guest, stars Emma Thompson, and man oh man, that film is quite an emotional journey.) I recommend trying A Little Chaos if you like slower-paced, thoughtful period films. I can't guarantee it'll be your cup of tea, but I loved it.
---
What are you currently reading?
Follow me @ toweroftomes on Twitter | Instagram | Goodreads | and Bloglovin'!