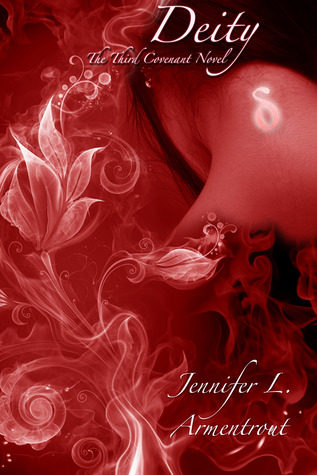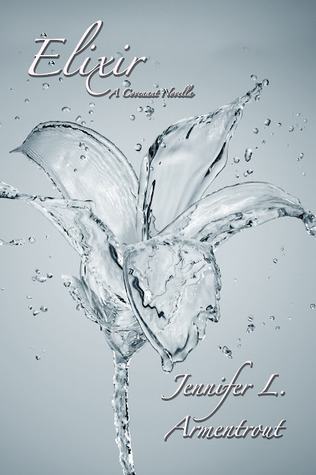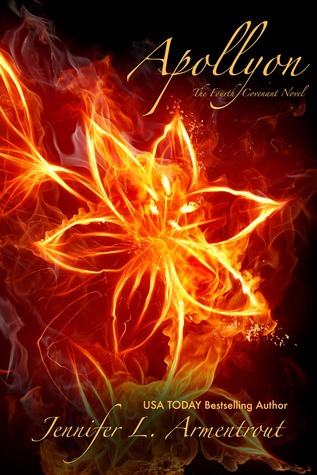 Book titles: Pure, Deity, Elixir, Apollyon
Author: Jennifer L. Armentrout
Series: Covenant, #2, #3, #3.5, #4
Publisher: Spencer Hill Press
Release dates: April 2012, November 2012, November 2012, April 2013 (respectively)
Formats: Paperbacks, 329 pages, 330 pages, 74 pages, 343 pages (respectively)
Source: Library.
Read my review of Half-Blood, book #1.
Read my review of Daimon, book #0.5.
Synopsis for Pure, book #2:
There is need. And then there is Fate. Being destined to become some kind of supernatural electrical outlet isn't exactly awesome–especially when Alexandria's other half is everywhere she goes. Seth's in her training room, outside her classes, and keeps showing up in her bedroom–so not cool. Their connection does have some benefits, like staving off her nightmares of the tragic showdown with her mother, but it has no effect on what Alex feels for the forbidden, pure-blooded Aiden. Or what he will do–and sacrifice–for her. When daimons infiltrate the Covenants and attack students, the gods send furies–lesser gods determined to eradicate any threat to the Covenants and to the gods, and that includes the Apollyon–and Alex. And if that and hordes of aether-sucking monsters didn't blow bad enough, a mysterious threat seems willing to do anything to neutralize Seth, even if that means forcing Alex into servitude–or killing her. When the gods are involved, some decisions can never, ever be undone.
---
I'm reviewing the middle books in the Covenant series together because I don't have the brain power to write individual reviews for them, especially because I read them all in a row and some of the details ran together in my head because it seemed like I was just reading one long story instead of 3 books and a novella. I also put only the synopsis for book #2, Pure, because sometimes book descriptions can spoil things that happened in previous books, and I certainly don't want that to happen. In the meantime, though, I highly suggest hopping over to read my review of the first book in the series, Half-Blood.
Here's my initial reaction upon finishing Pure, as seen on my Goodreads: "THAT ENDING THO. Panic panic panic oh no that actually happened agh. Also, here we go with the love triangle… but I've been spoiled and know who Alex ends up with so I'm not too fazed. Seth's growing on me, too — the constant fighting between him and Alex is hilarious."
HAHA — just you wait, future Mallory — you're in for a surprise! But in terms of other thoughts about book #2… Pure had New Moon similarities: Aiden (Edward) feels like he can't be in a relationship with Alex (Bella), and so Seth (Jacob) jumps in and becomes Alex's friend/potential boyfriend, and Aiden is absent for most of the book. Now, I hated those Twilight books — while I love these Covenant books, so even though I saw the similarity I didn't care because Jennifer L. Armentrout is a wonderful author and her books are always hugely entertaining. But… I just wanted to point that out. (I've also heard that Half-Blood is basically Vampire Academy, but as I haven't read Vampire Academy, I can't judge.)
And, heyyy, look at my reaction for Deity: "OH HELL TO THE NO THAT DIDN'T JUST HAPPEN AT THE END. Well. I knew that Seth did something bad but I didn't think it'd be THIS. At the last page I was literally exclaiming WHAT WHAT WHAT over and over because NOOOOOOOOOOOOO. Well. This certainly complicates things… THIS STORY IS KILLING MY HEART."
Basically, all the love I had built up for Seth absolutely shattered here. Maybe he redeems himself in the final book, Sentinel, but I really don't see myself forgiving him. (Which is interesting, seeing as he now has his own spin-off series, The Return.)
Here's what I thought after finishing Elixir, the short story told from Aiden's POV: "This series just gets better and better as all hell breaks loose and everything gets worse and worse."
This was actually quite sad and a little disturbing to read. I felt so bad for Aiden. I really felt his pain. It was an excellent story that gave so much more insight into Alex, Aiden, and the connection between Apollyons. It was scary to read, honestly, because of the moral dilemma all the characters are faced with. (Hint: the title.) I highly suggest reading Elixir before Apollyon, if you read the series. It just adds so much more to Alex and Aiden's relationship.
And finally, Apollyon, the penultimate book in the series: "I hope the last book is epic. I really hope it's not a let down. Because everything's been set up for one epic showdown…"
Apollyon is potentially the book in which Alex has the biggest character growth. It's also literally hell because Alex and Aiden go on a romp through the Underworld in it (if I remember correctly). Side characters like Deacon and Marcus really shine here. I don't think Apollyon is my favorite book in the series, but it does set things up for an epic conclusion… which I've heard from other reviewers isn't actually so epic. Eep. (If my library ever gets its act together and delivers a copy of Sentinel to my local library, I'll be able to tell you if my expectations are met or not.)
I know this is kind of a jumbled review, but I'll leave you with these last few things: Jennifer L. Armentrout writes awesome, mean cliffhangers. Alex is kind of whiny and bitchy most of the time, but she's still likable and hilarious with her sarcastic remarks. I love the balance of romance and plot in these books. The side characters are gold. (Well, the good ones, at least. Deacon is my favorite, but Apollo won me over, too.) These books are terrifically entertaining, just begging to be read in one sitting. I think my favorite of the series is actually book 1, Half-Blood, but I liked Deity and Apollyon a lot, and Elixir was just fantastic. (No surprise Pure, the New Moon-esque book, is my least favorite.) If you haven't read Jennifer L. Armentrout before, I highly suggest resolving that. ♦
---
Have you read any of the Covenant books?
If you haven't, would you be interested to?
What's your favorite Greek myth?
Who is your favorite Greek god?
Comment below letting me know!
And, as always, happy reading!
Follow me @ toweroftomes on Twitter | Instagram | Goodreads | and Bloglovin'!