Loony Blurbs is hosted by Emily @ Loony Literate.
---
Emily over at Loony Literate runs this wonderfully fun meme. All you do is you take a book title and write a short, loony blurb for it. Take it literally or not, but the outcome is usually pretty ridiculous. And I just had to join in this month! If you want to join in, too, just link your post, with the meme logo, back to her origin post here — and be sure to link below, too. I'd love to see your versions!
So without further ado, here come some loony blurbs! (Well, actually, they're not all that loony. Some of these sound like real, cool plot ideas. I might just have to write these books one day! I think I may have totally missed the point of this meme… but oh well — I'm making it me!)
Also, click on a title to view it on Goodreads and find out what the book is actually about. 🙂
---
Seed by Lisa Heathfield
In a post-apocalyptic world where the earth's human population is almost nil, Lisa has to grow her own food to survive. Her life is hard and lonely, but rewarding and peaceful. Until one new crop threatens the entire land and her very well-being. It turns out the seeds she planted weren't what she thought they were…
Gingerbread by Rachel Cohn
Rachel can't do anything right at the Workshop. She can't hammer a nail straight for her life, she can't make a bow lie flat, and her gift wrapping skills are nonexistent. The reindeer hate her and make her life hell, and the Wish List Committee won't let her anywhere near them. But when she's given the chance to apprentice for the Naughty and Nice Department, Rachel finally seems to have found her calling. Everything finally seems to be going smoothly for every elf — until there's a Workshop emergency regarding coal, gingerbread, and an abominable snowman…
Spark by Rachael Craw
Spark is named for what happened to her. A tree spirit, she was zapped by lightning one night and released from her wooden confinement. Now she's roaming the world and looking for other nature spirits like herself. When she finds them, she begins to think that maybe the storm that freed her wasn't just an ordinary storm… Perhaps the elemental spirits are up to something darker. And that means that the very balance between earth and sky could be in danger.
Holes by Louis Sachar
Holes are mysteriously appearing all over Louisville. And the strangest little lizards are overtaking the town. Every day more holes appear in yards, in the park — even right in front of the town hall. Then one day a giant hole suddenly swallows up the entire Louisville middle school — with all the kids inside it. And the lizards go back underground and are never seen again.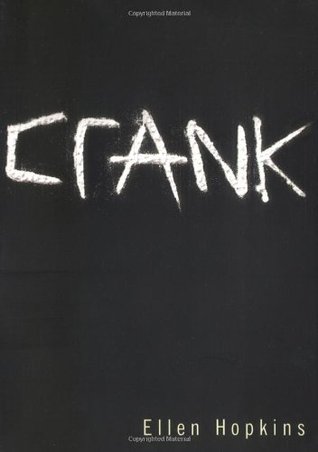 Crank by Ellen Hopkins
The only way in or out of Hopkins is via it's beautiful, old drawbridge that has to be hand cranked every morning and night. No one enters or leaves the town after sundown. Not that many people ever visit or move away from Hopkins, anyway. But the entire town is suddenly threatened when one night the librarian, Ellen, is found murdered at her desk and the drawbridge crank broken. Everyone is stuck inside the town's walls — with a murderer on the loose.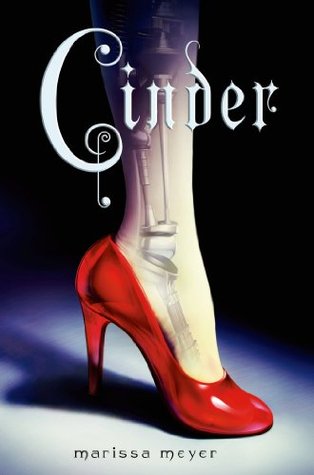 Cinder by Marissa Meyer
There is a pair of cursed red shoes. A witch cast a spell on them and sentenced a young bride to dance in them on her wedding night. When the girl took them off later on to relieve her feet, she died suddenly and crumbled into ash — into cinders. Yet the shoes cannot be destroyed, no matter how hard people have tried. The curse also makes it impossible for them to stay unworn for too long, and many more girls have died due to their horribly wicked magic. When a girl named Marissa, a witch, is forced into wearing the shoes purely because people believe someone should be punished, she embarks on a quest to find a way to break the curse — along with the help of a young prince, an old mapmaker, and an eccentric inventor. The only problem is, she's stuck in the shoes until she finds a solution. And traipsing the magical lands in a pair of high-heeled shoes is not going to be easy.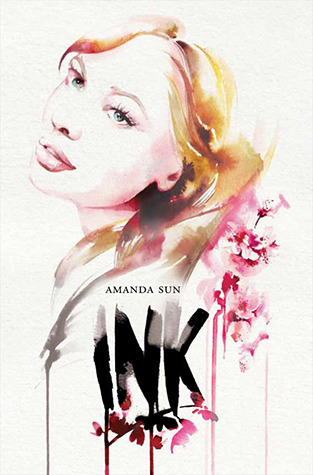 Ink by Amanda Sun
Amanda is different. She does not speak, even though she is capable. She does not have any friends — her brother and her dog do not count. She has one green eye and one brown eye. But she is incredibly smart, the smartest girl in her entire school. And she can paint. She loves to paint, to draw — and especially with ink. She's taught herself Chinese calligraphy. She wants to be a muralist. When Amanda's world is shattered after a terrible accident, she turns to the only thing in life that keeps her going: her ink.
---
Which of my loony(ish) blurbs was your favorite?
Comment below letting me know!
Follow me @ toweroftomes on Twitter | Instagram | Goodreads | and Bloglovin'!