Top Ten Tuesday is hosted by The Broke and the Bookish.
---
This week's topic is for "readers who like BLANK". So I've chosen: magical/paranormal creatures in their stories! Prepare for an explosion of fantasy books, a lot of which feature DRAGONS. All of these are fantasy or paranormal, no duh. The first section are all books (or series) I've read, and the second section are books I want to/have to read soon (basically, what's on my physical TBR pile) — that feature magical creatures of some sort.
Let's jump right in, shall we? Books are listed in no particular order.
---
Part 1:
Ten Books I Have Read: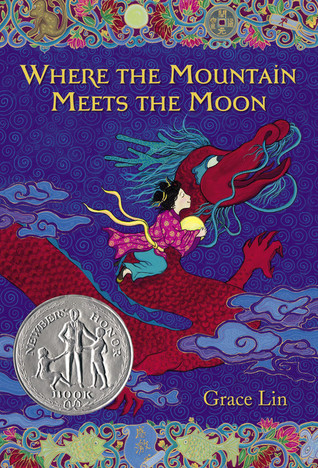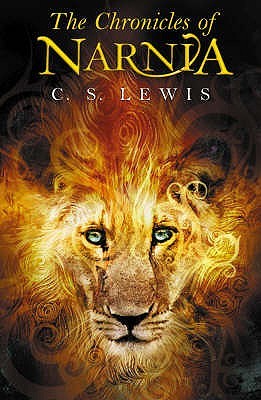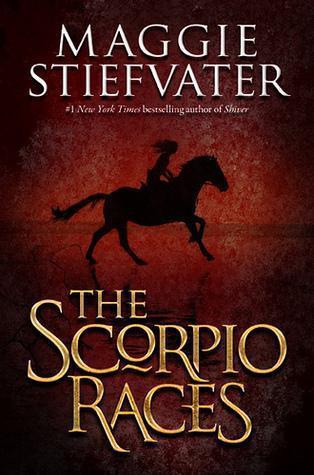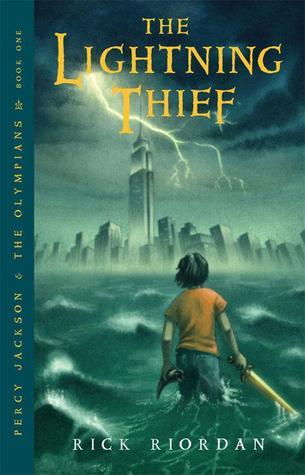 The Spiderwick Chronicles by Tony DiTerlizzi and Holly Black. Fairies. Goblins. Brownies. Griffins. Elves. More creatures I'm forgetting! Very fun, with wonderful illustrations, too! Read my review here!
Where the Mountain Meets the Moon by Grace Lin. DRAGON. Plus, Chinese folklore. Also my tied #3 favorite book I read in 2014. So amazing!
The Golden Compass by Philip Pullman. Ice bears. And daemons. Reread this last year and it tied for #3 favorite book of 2014. One of my favorite books.
The Chronicles of Narnia by C. S. Lewis. Lions. Fauns. Centaurs. Giants. Dwarfs. Witches. Beavers. And more, oh my! Gotta love these classics.
Harry Potter by J. K. Rowling. Phoenixes. Trolls. Three-headed dogs. DRAGONS. Unicorns. Merpeople. Goblins. Basilisks. Sphinxes. Hippogriffs. And more! Harry Potter FTW.
The Scorpio Races by Maggie Stiefvater. Water horses. (Killer water horses.) My #1 favorite book I read in 2014. This book is f***ing amazing. If you read it and love(d) it, we are automatically best friends. 😀
The Inheritance Cycle by Christopher Paolini. DRAGONS. And elves. And dwarfs. Love this quartet! Probably my favorite series about dragons.
Ingo by Helen Dunmore. Mer! This series is just breathtaking.
Percy Jackson and the Olympians by Rick Riordan. DRAGONS. Minotaurs. Hellhounds. Cyclopes. Gods. Demigods. More mythological creatures! My favorite mythology series ever.
The Hobbit and The Lord of the Rings by J. R. R. Tolkien. DRAGON. Hobbits. Elves. Dwarves (yes, dwarves). What some people say is the very beginning of it all. 🙂
---
Part 2:
Six Books I Want To Read (from my current TBR pile):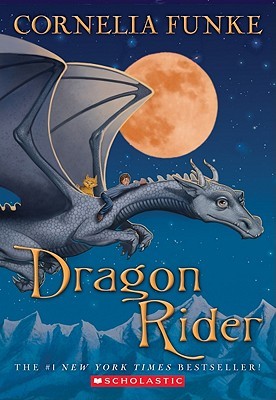 Dragon Rider by Cornelia Funke. DRAGONS. Brownies. And either a basilisk or a cockatrice, I forget. Want to reread; it's been so long since I last read it that it's not on my reading log I've been keeping since 2009.
Becoming Jinn by Lori Goldstein. Jinn, aka genies. YAAAAAAAS. Review copy I've got to read soon. Thanks, Feiwel & Friends! EDIT: Read my DNF review here!
The Cry of the Icemark by Stuart Hill. Warlocks. Vampires. Werewolves (I think). And snow leopards, if I'm not mistaken. Really want to reread this!
Island of the Aunts by Eva Ibbotson. Book's summary boasts mermaids, ghosts, and "a talking worm". Plus a kraken, if my memory serves me correctly. Want to reread this wacky book.
A Game of Thrones by George R. R. Martin. DRAGONS. White Walkers. A three-eyed raven. I love the TV show so much. Now I've gotta get into the books and maybe marathon them…
Dragon Keeper by Carole Wilkinson. DRAGON. Set in Ancient China. Really want to reread this!
---
Have you read any of these books?
Do any of them pique your interest?
What's your favorite magical creature?
Comment below letting me know!
Follow me @ toweroftomes on Twitter | Instagram | Goodreads | and Bloglovin'!