Top Ten Tuesday is hosted by The Broke and the Bookish.
---
Totally missed out on doing the recent Top Ten Tuesday meme regarding 2015 releases, but I wanted to share nonetheless. Here are ten books (not limited to only debuts) that I am eagerly awaiting and cannot wait to get my paws on this year. 😀
The books are listed alphabetically by author, with two bonus sections at the end. I've got various retellings and loads of fantasy. Check out these awesome-sounding books!
---
The Top Ten: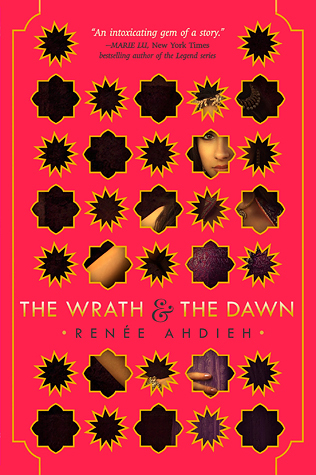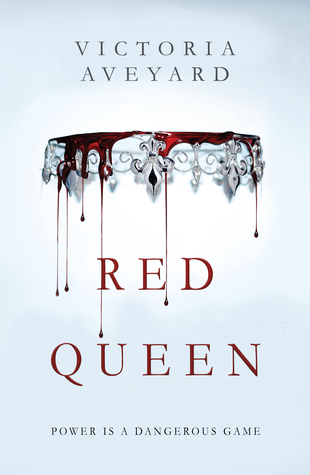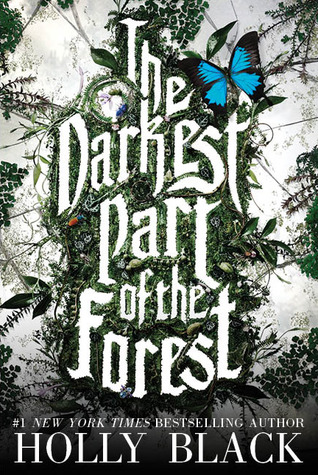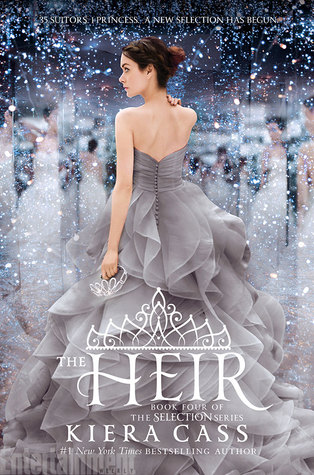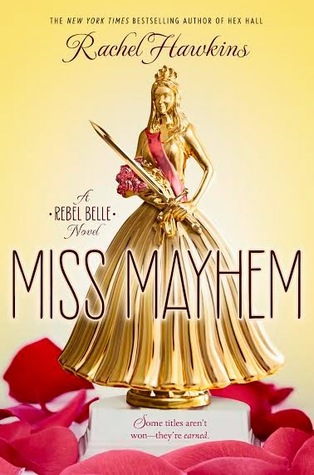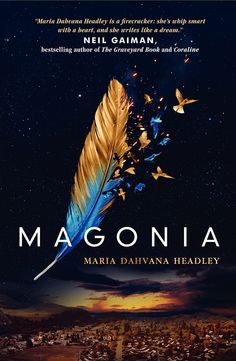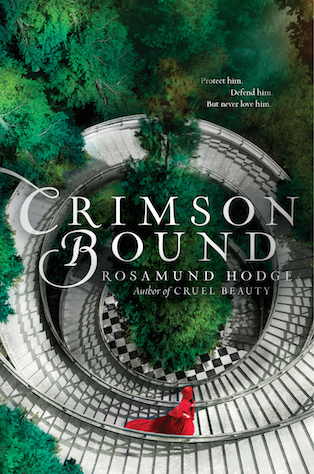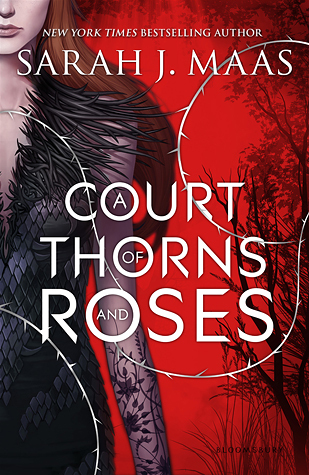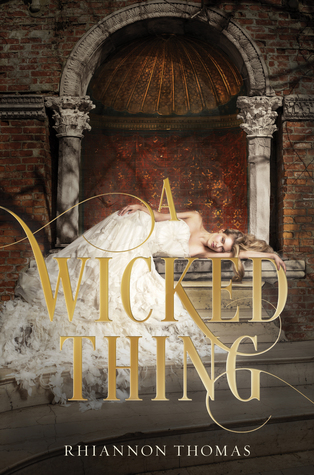 EDIT: Click on a title to read my review.
The Wrath and the Dawn by Renee Ahdieh. Releases May 12th, 2015 from Putnam Juvenile. | Inspired by A Thousand and One Nights, which, embarrassingly, I don't really know anything about. But The Wrath and the Dawn sounds amazing: A king takes a bride every night, only to have her executed at dawn. Shazi then volunteers to marry him in order to get revenge on her murdered best friend. She's got a plan to survive the dawn… I am intrigued. Intrigued, I tell you! | Cover thoughts: I love the star cutouts and the colors!
Red Queen by Victoria Aveyard. Releases February 10th, 2015 from Orion. |

The Reds are commoners, the Silvers the elite rulers. Mare is a Red, but she discovers she possesses a dangerous power that could possibly destroy Silver control. I can't wait to read this!

| Cover thoughts: This cover is elegant yet also hints at dark happenings… Love it!
The Darkest Part of the Forest by Holly Black. Releases January 13th, 2015 from Little, Brown Books for Young Readers. | I love Holly Black's writing. She's kind of the queen of twisted fairy tales and faeries, I've gathered (although I've only read The Coldest Girl in Coldtown and The Spiderwick Chronicles). Am very interested in this book and so glad I don't have to wait much longer for it! | Cover thoughts: Dark, creepy, fantastical? I'm in!
The Heir by Kiera Cass (The Selection, #4). Releases May 5th, 2015 from HarperTeen. |

The Selection series continues! Now from America's daughter's POV! These are some of the few books in which a girl wearing a pretty dress on the cover actually makes sense and has something to do with the plot. It's The Bachelor/Bachelorette set in a dystopia. These books are addicting.

| Cover thoughts: That's Eadlyn on the cover, it must be. Can't wait to find out if she's any less annoying/frustrating than America was…
Miss Mayhem by Rachel Hawkins (Rebel Belle, #2). Releases April 7th, 2015 from Putnam Juvenile. | Rebel Belle made my Top 14 of 2014 list. I am so excited for the sequel, Miss Mayhem. Harper is such a great character and she and David bounce off each other so well I just want to squeal. | Cover thoughts: Oooh, beauty pageant. I still think I prefer the cover of Rebel Belle more, but this keeps in with girly yet still kick-ass-y theme.
Magonia by Maria Dahvana Headley. Releases April 28th, 2015 from HarperCollins. | Man, this sounds beautiful. Aza has a lung disease and is finding it harder and harder to breathe and speak and live. But then she discovers a magical world in the sky, called Magonia, where she is no longer ill and is immensely powerful. I have a feeling it's going to be equal parts sad, gorgeous, and adventuresome. | Cover thoughts: The colors. The feather. The birds. It is so beautiful. (Also, yes, I know this cover image is smaller than all the rest of them. Blame Goodreads for not providing a larger picture.)
Crimson Bound by Rosamund Hodge. Releases May 5th, 2015 from Balzer + Bray. | Rosamund Hodge has a new fantasy book coming out (I loved her debut, Cruel Beauty), and a retelling at that — Little Red Riding Hood! Gimme gimme gimme! | Cover thoughts: Another beautiful cover featuring a spiral staircase!
A Court of Thorns and Roses by Sarah J. Maas. Releases May 5th, 2015 from Bloomsbury Children's. | Beauty and the Beast retelling. Sarah Freaking J. Maas. A new high fantasy series. Need I say more? | Cover thoughts: It's okay, but a little lacking, in my opinion. Which is sad because the Throne of Glass covers are so amazing! C'mon, Bloomsbury, you're perfectly capable of kick-ass covers. This one needs some more oomph to it.
The Sin Eater's Daughter by Melinda Salisbury. Releases February 24th, 2015 from Scholastic Press. |

Twylla's touch can kill. She is engaged to the Prince. And she is the palace's executioner. Holy ravioli, this sounds amazing. I am intrigued. I want this ASAP. ASAP, I tell you!

| Cover thoughts: The cover. THE COVER. Those colors! Beautiful cover is beautiful.
A Wicked Thing by Rhiannon Thomas. Releases February 24th, 2015 from HarperTeen. | This book is about what happens after Aurora (from Sleeping Beauty) wakes up. And everything is not "happily ever after." Agh, agh, agh, I can't wait! | Cover thoughts: Pretty enough, but I don't think "Aurora's" eyes are even closed. Or fully open. Metaphor, maybe? I like that gold typography, however.
---
Sequels:
These are my most anticipated sequels of 2015, and both happen to be book #4 in their series!
(This section has been updated for book covers and titles.)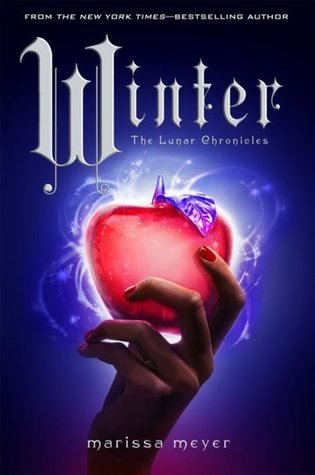 EDIT: Click on a title to read my review.
Queen of Shadows by Sarah J. Maas. Releases September 1st, 2015 from Bloomsbury USA Children's. |

Three-quarters of the year away. I can't wait that long!

Winter by Marissa Meyer. Releases November 10th, 2015 from Feiwel and Friends. | The last book in the Lunar Chronicles, a sci-fi fairy tale retellings series. Winter is going to be Snow White. I read the first three books last year (they made my Top 14 of 2014 list!) and cannot wait for this conclusion. It's gonna be epic!
---
Honorable Mentions:
EDIT: Click on a title to read my review.
The Witch Hunter by Virginia Boecker.
Tiny Pretty Things by Sona Charaipotra and Dhonielle Clayton.
Under a Painted Sky by Stacey Lee.
The Orphan Queen by Jodi Meadows.
---
What are your most anticipated 2015 releases?
Comment below letting me know!
Follow me @ toweroftomes on Twitter | Instagram | Goodreads | and Bloglovin'!