When I was making my Annual End of Year Survey post for 2014 and I came to the question about the year's "hidden gems," I noticed on Goodreads that some of the "hidden gems" I thought up had very few ratings there! While obviously the number of ratings is subjective and doesn't accurately relate exactly how many people have actually read the book, I still think it's worth mentioning some good titles I've read that haven't gotten much attention on the site (as of this moment in time). So I'm starting a new segment on the blog called 10 Under 10k!
Let's start, shall we? The following 10 books are ones I read (or reread) in 2015 and 2014. I'll begin from the lowest number of ratings (as of writing this post) up to the highest, with 10,000 ratings being the max.
---
The Recommendations: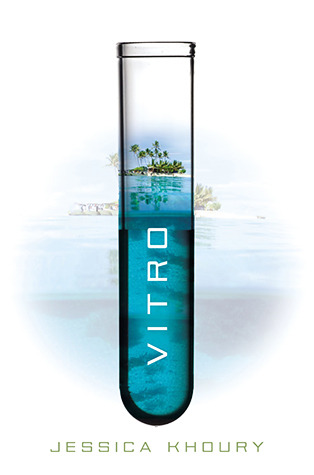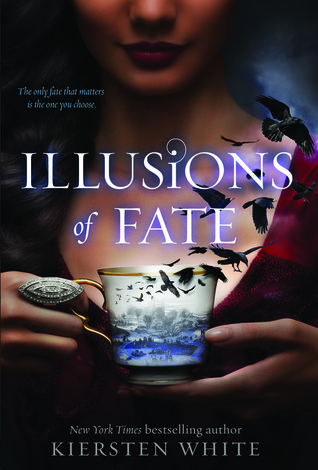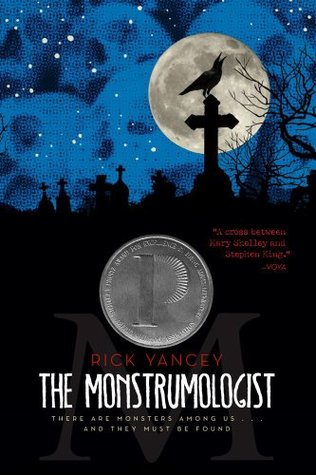 Click on a title to view the book on Goodreads.
The Fairy-Tale Matchmaker by E. D. Baker. 82 ratings. Originally published October 2014. Read my review here! | I received an ARC from Bloomsbury, and I was just charmed by this adorable and funny Middle Grade fantasy book. Go read my review for a fuller picture of what it's about and what I thought.
The Lighthouse Land by Adrian McKinty (The Lighthouse Trilogy, #1). 625 ratings. Originally published October 2006. | This is a fabulous sci-fi trilogy, beginning with The Lighthouse Land. I want more people to know about these books. Aliens, wormholes, stopping wars and saving homes… I fell in love with these books years ago and highly highly highly recommend them.
Phoenix Rising by Karen Hesse. 1,018 ratings. Originally published June 1994. | This is a gorgeous book about overcoming darkness and sadness in one girl's heart. Karen Hesse writes beautiful Middle Grade stories, and I believe this book deserves a whole lot more exposure and appreciation.
Vitro by Jessica Khoury (Corpus, #2). 1,426 ratings. Originally published January 2014. | This is actually the companion/sequel to Origin, but I liked Vitro a whole lot more, and I don't think you need to read the books in order. You'll understand a few things that are dropped/hinted at in Vitro if you've read Origin, but it's not crucial. Vitro is a very interesting sci-fi novel, one that was unique and different from anything I'd read before.
Illusions of Fate by Kiersten White. 2,402 ratings. Originally published September 2014. 

Read my review here

! | Kiersten White's The Chaos of Stars was a "hidden gem" in my Annual End of Year Book Survey. Illusions of Fate I loved also, maybe more, because it is a terrific fantasy book that incorporates magic, politics, and romance, and is so elegantly written and unpredictable. Read my review to get a fuller picture of why I loved this book and why I recommend it.
172 Hours on the Moon by Johan Harstad. 4,626 ratings. Originally published September 2008. | This made my Top 14 of 2014 list. I think it would be categorized as a sci-fi horror novel, but it's so unique and more creepy/disturbing than horrifying. It's got a slower start, but once the kids reach the moon… You just have to read it. It's so good.
Surviving the Applewhites by Stephanie S. Tolan. 8,047 ratings. Originally published August 2006. | I talked about this Middle Grade book in my Green Covers, Recommendations post. It's hilarious. The Applewhite clan is the best dysfunctional family I have ever read about.
Olive's Ocean by Kevin Henkes. 9,156 ratings. Originally published August 2003. | I talked about this book in my Green Covers, Recommendations post. It's a beautiful coming of age Middle Grade novel that surpassed my expectations.
The Monstrumologist by Rick Yancey (The Monstrumologist, #1). 9,458 ratings. Originally published January 2009. | Horror, historical… this book is graphic and gory and may not have been the best choice to read before bed, but it was so so good I just had to stay up and finish it. Monsters galore!
Nobody's Princess by Esther Friesner (Nobody's Princess, #1). 9,513 ratings. Originally published January 2007. | What might Helen of Troy's teenage years have been like? This is a great historical novel that draws from Greek mythology, and I loved getting to read about a rebellious and unconventional young Helen.
---
Have you read any of these books?
Do any particularly pique your interest now?
Comment below letting me know!
Follow me @ toweroftomes on Twitter | Instagram | Goodreads | and Bloglovin'!