Jamie from The Perpetual Page-Turner runs The Annual End of Year Book Survey. I've recently been seeing book bloggers doing this and thought it'd be great to join in now. I only started blogging at the end of August 2014, but I've been keeping track of all the books I've read for many years.
So let's get started! But just so you know, there are going to be a lot, I repeat, A LOT, of repeat answers to these questions. I tried at first to spread the love around, but it was just impossible. There are a few books that just DOMINATED 2014 for me. Also, be prepared for multiple books for a lot of these questions because I am terrible at picking only one. (This list started out a little crazy, maybe a lot crazy… I went through so many edits to get each question down to a reasonable number of books. It was just so hard! I want to talk about aaaaaall the boooooooks!) 😀
P.S. Click on titles to read my reviews!
---
2014 Reading Stats
Number Of Books You Read:
I read a total of 155 books this year! 143 were fiction and 12 were nonfiction.
Number of Re-Reads:
I reread a total of 44 books this year! (Wow, I definitely am a rereader…) 38 of those books I reread were fiction and 6 were nonfiction.
Genre You Read The Most From:
From a quick glance, definitely fantasy, but a lot of science-fiction, too.
---
Best In Books
1. Best Book You Read In 2014?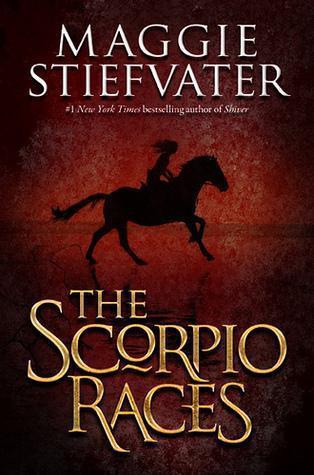 The Scorpio Races by Maggie Stiefvater. I'm also going to direct you to my Top 14 Books of 2014 list. There are 14 excellent entries on the list.
---
2. Book You Were Excited About & Thought You Were Going To Love More But Didn't?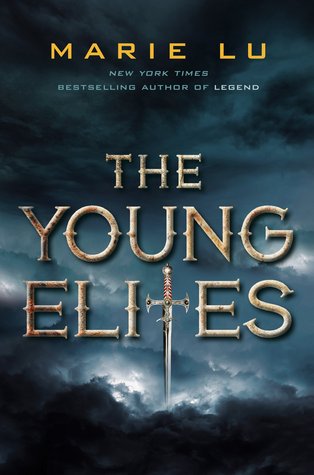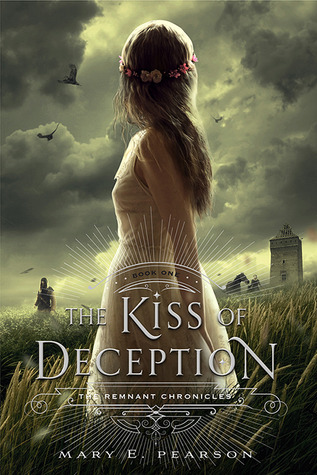 The Young Elites by Marie Lu. Go read my lengthy review to find out why I was disappointed.
The Kiss of Deception by Mary E. Pearson. Let me talk a little about The Kiss of Deception right now… (Interestingly, it was actually the last book I read right before I started blogging, and I didn't review it for some odd reason.) Sadly, the entire book was a love triangle. I'm usually not a big love triangle person. If done well and if the characters are all very layered and interesting, okay, I like it. But otherwise… 😛 And while the first chapter was amazing, when Lia basically says, "I'm not doing this, so screw it all," and just leaves, I was like, You go, girl! Be my best friend please! But then… then nothing happened except for her being all doe-eyed and torn between her feelings for these two dashing young men: the prince she jilted and the assassin sent to kill her. What I also hated about this book was the constant guessing of which guy was which. Very early on I made my assumptions of who was who, and was very irritated to find out I was wrong about who was the prince and who was assassin. Irritated not because I was wrong, but because I didn't like the constant vagueness and trickery and because I thought it was a gimmick. I did like the book, but it frustrated me so much. Phew. Okay. Rant over. (I now kind of wish I had reviewed this book on the blog. Because that would have been one entertaining review!)
---
3. Most surprising (in a good way or bad way) book you read in 2014?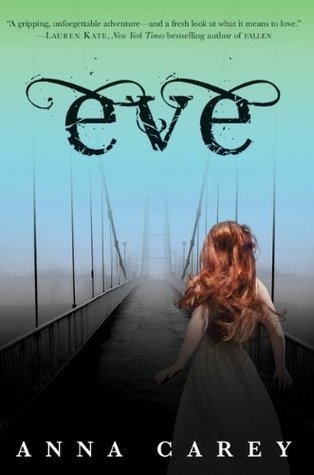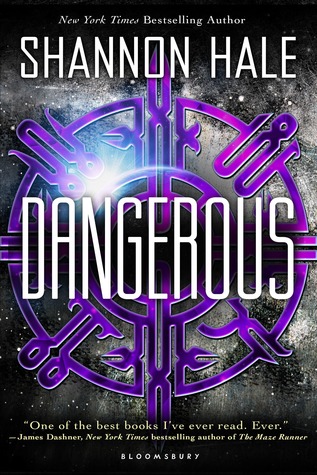 Eve by Anna Carey. Go read my review for why Eve by Anna Carey surpassed my expectations.
Dangerous by Shannon Hale. This was disappointing… Of the many books by Hale I have read, I have loved each and every one of them. I was so excited for her foray into the field of sci-fi, and this… this just wasn't so great. Dangerous was a bit of a mess, sad to say. But I still love Shannon Hale! This one disappointing read has not tainted my love and dedication to her fantasy books! (Also, the reason this book is not under the "book you thought you'd love more but didn't" question is because I went into Dangerous already having heard some mixed reviews, so I didn't go into it blind thinking "oh my goodness this is going to be faaaaabulous.")
---
4. Book You "Pushed" The Most People To Read (And They Did) In 2014?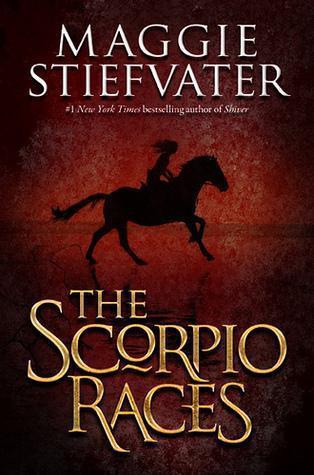 The Scorpio Races by Maggie Stiefvater. Well, I don't have any real-life friends who read voraciously, so I'm just going to answer this question as if it's asking what book I want everyone to read the most and don't mind being a nag about. YOU NEED TO READ THIS ASAP! 😀
---
5. Best series you started in 2014? Best Sequel of 2014? Best Series Ender of 2014?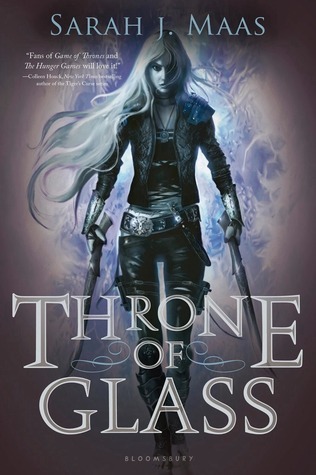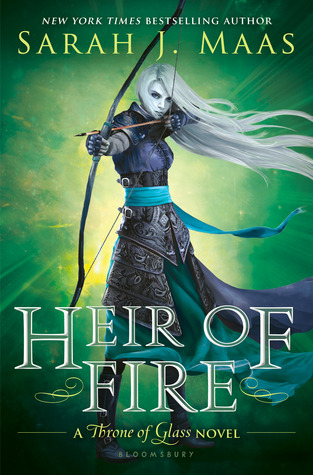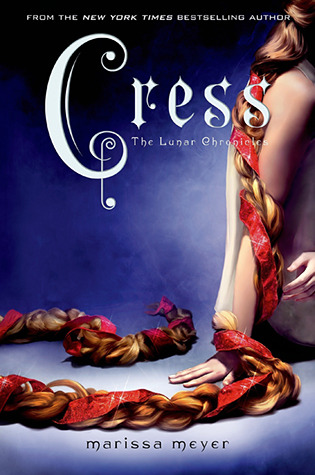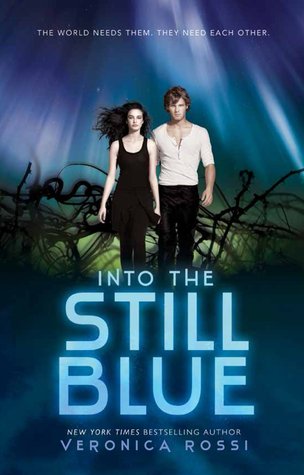 ---
6. Favorite new author you discovered in 2014?
Tahereh Mafi — Shatter Me trilogy.
Rainbow Rowell — Fangirl, Eleanor and Park.
Marcus Sedgwick — Midwinterblood.
Laini Taylor — Daughter of Smoke and Bone.
---
7. Best book from a genre you don't typically read/was out of your comfort zone?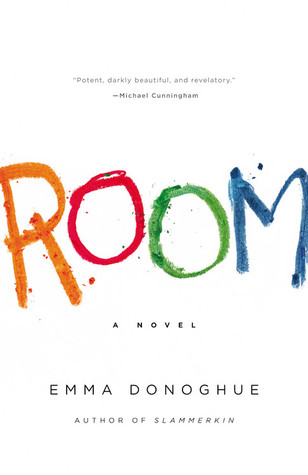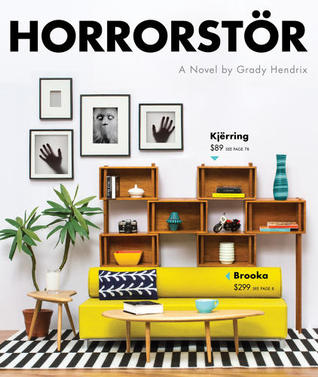 Room by Emma Donoghue. This is Adult fiction, which I have read very little of so far… Excellent book, by the way. I loved the second half the most, where everything gets very psychological.
Horrorstor by Grady Hendrix. This book is, drum-roll please… horror! I'm not a horror fan, but this was actually really good.
Maus, I by Art Spiegelman. And finally Maus, I: A Survivor's Tale: My Father Bleeds History by Art Spiegelman, which was my second graphic novel ever and a memoir at that.
---
8. Most action-packed/thrilling/unputdownable book of the year?
I'm going to answer the "thrilling/unputdownable" portion of the question.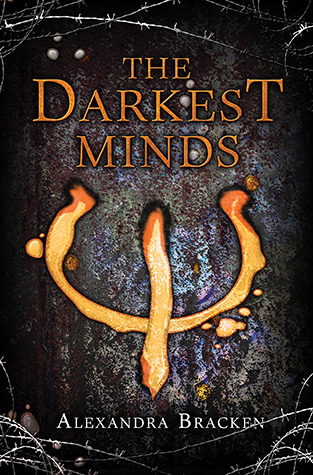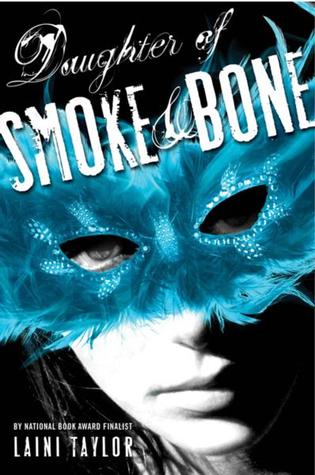 The Darkest Minds by Alexandra Bracken.
The Merchant of Death by D. J. MacHale. I stuck up the cover to Book #1 of the Pendragon series, The Merchant of Death, by D. J. MacHale, but this entire epic sci-fi series is amazing! (And action-packed!) I binge-reread all ten books in February.
Daughter of Smoke and Bone by Laini Taylor.
---
9. Book You Read In 2014 That You Are Most Likely To Re-Read Next Year?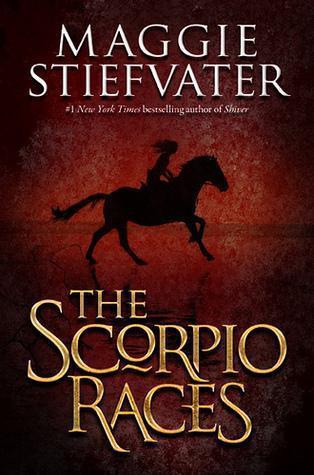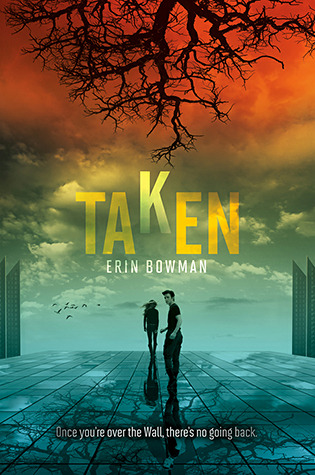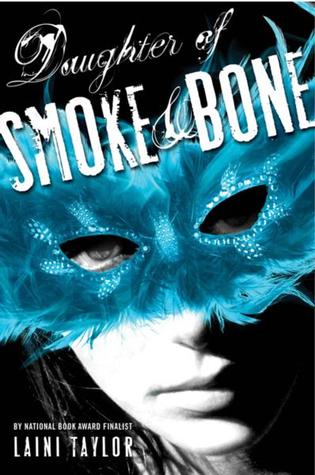 The Scorpio Races by Maggie Stiefvater. Because I want to properly gush about it on the blog in the form of a really long, glowing review. And because it is just that good. 😀
Taken by Erin Bowman. Bbecause I was in a reading slump while I read it so I don't remember barely any of it, but I'm curious to see what I totally missed.
Daughter of Smoke and Bone by Laini Taylor. So I can read the next two books to complete the trilogy and so I can review them all on the blog.
---
10. Favorite cover of a book you read in 2014?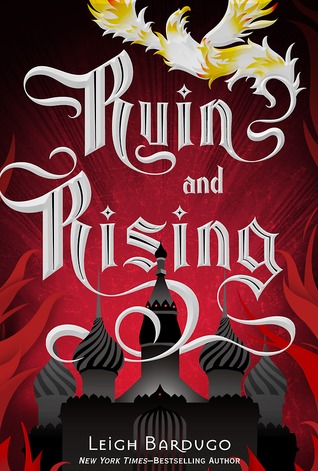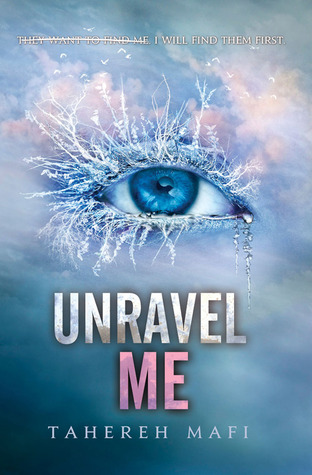 Unravel Me by Tahereh Mafi.
---
11. Most memorable character of 2014?
Got just a few… (Sarcasm.) And, dun-dun-DUN, they're all males! Haha. Also, "memorable" is the key word here.
---
12. Most beautifully written book read in 2014?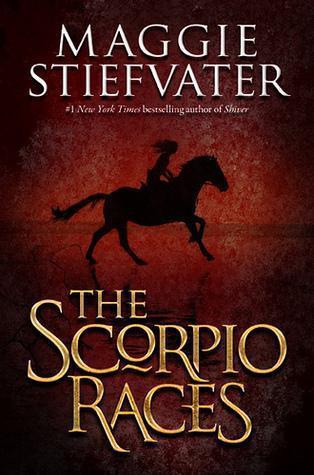 Midwinterblood by Marcus Sedgwick.
The Scorpio Races by Maggie Stiefvater.
The Book Thief by Markus Zusak.
---
13. Most Thought-Provoking/ Life-Changing Book of 2014?
Midwinterblood by Marcus Sedgwick.
---
14. Book you can't believe you waited UNTIL 2014 to finally read?
The Book Thief by Markus Zusak.
---
15. Favorite Passage/Quote From A Book You Read In 2014?
I'm not a quote person. I couldn't tell you. Sorry!
---
16. Shortest & Longest Book You Read In 2013?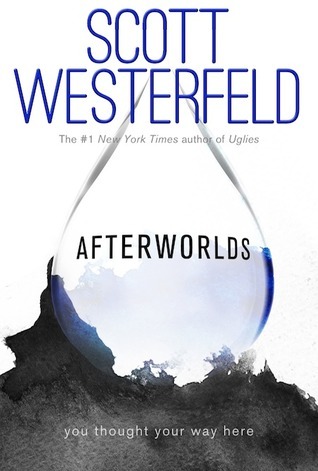 ---
17. Book That Shocked You The Most (Because of a plot twist, character death, left you hanging with your mouth wide open, etc.)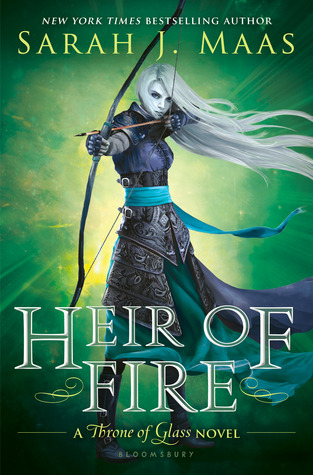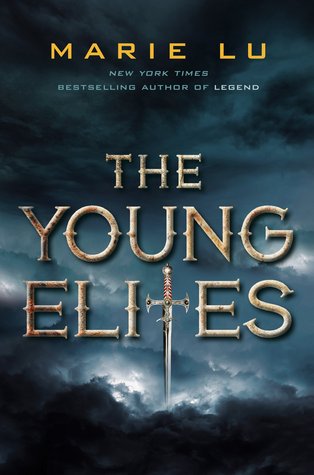 172 Hours on the Moon by Johan Harstad.
---
18. OTP Of The Year (OTP = one true pairing if you aren't familiar)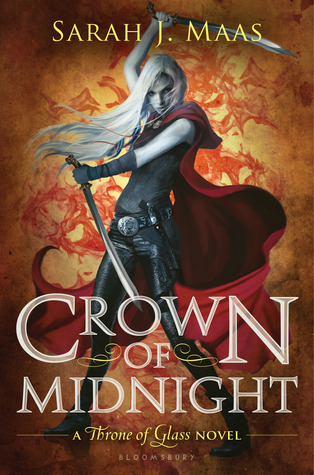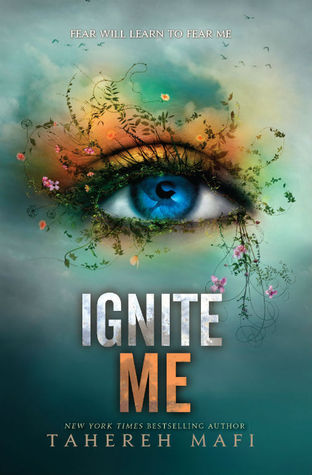 Celaena and Chaol from the Throne of Glass series by Sarah J. Maas. But specifically from Crown of Midnight.
Juliet and Warner from the Shatter Me trilogy by Tahereh Mafi.
---
19. Favorite Non-Romantic Relationship Of The Year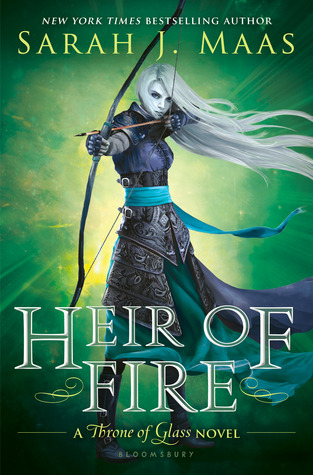 Celaena and Rowan from Heir of Fire by Sarah J. Maas. But I wouldn't mind their friendship turning into something more… Although I will always ship Chaolaena. Sigh. ♥
---
20. Favorite Book You Read in 2014 From An Author You've Read Previously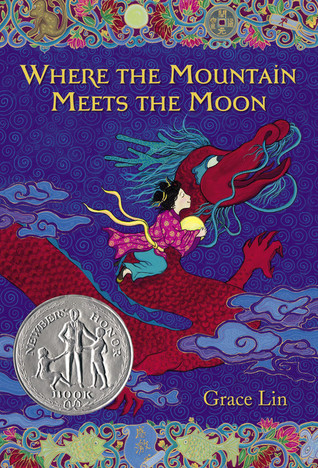 Where the Mountain Meets the Moon by Grace Lin. I've read Grace Lin's Year of the Dog.
The Golden Compass by Philip Pullman. This was a reread, and I've read the His Dark Materials series before.
---
21. Best Book You Read In 2014 That You Read Based SOLELY On A Recommendation From Somebody Else/Peer Pressure: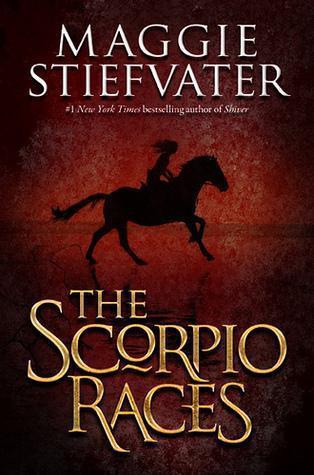 The Scorpio Races by Maggie Stiefvater. Probably 90% of the books I read, maybe higher, are books I read based on word-of-mouth and other reviewers. So I'm just going to stick The Scorpio Races up here again. 😀
---
22. Newest fictional crush from a book you read in 2014?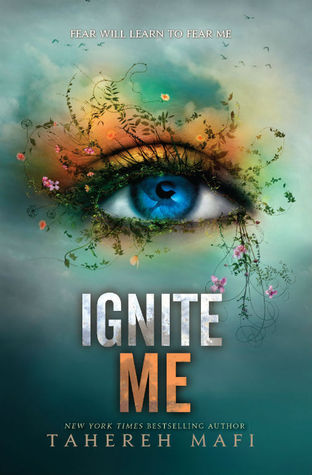 Warner. Enough said. But Unravel Me and Ignite Me Warner, not Shatter Me Warner because he was a douche bag in that first book. Tahereh Mafi, thank you for creating such a sexy, flawed antihero!
---
23. Best 2014 debut you read?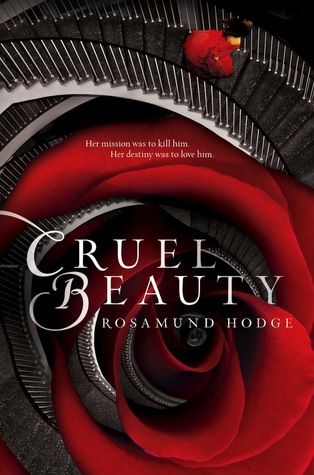 ---
24. Best Worldbuilding/Most Vivid Setting You Read This Year?
Besides Narnia? Because I read four Narnia books this year… Well then: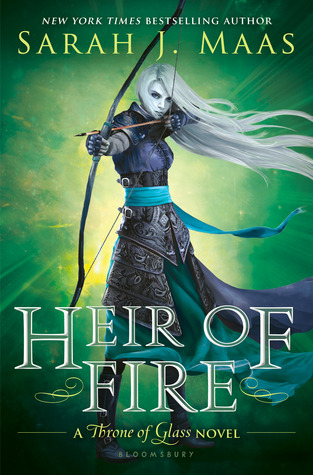 Pendragon: The Lost City of Faar by D.J. MacHale. The worlds from D. J. MacHale's Pendragon series are definitely some of the most unique and memorable worlds I've read about. Cloral is the best one, though, where Book #2, The Lost City of Faar, takes place.
---
25. Book That Put A Smile On Your Face/Was The Most FUN To Read?
Surviving the Applewhites by Stephanie S. Tolan.
---
26. Book That Made You Cry Or Nearly Cry in 2014?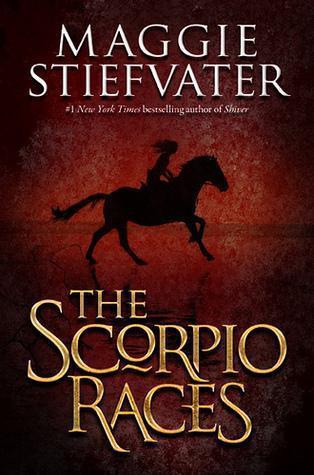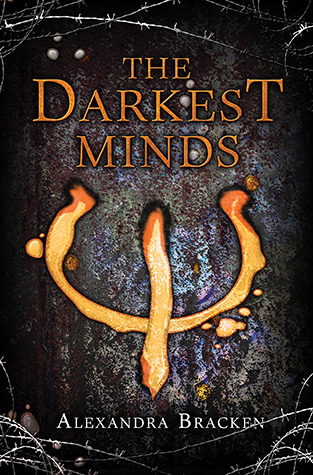 The Scorpio Races by Maggie Stiefvater. THE LAST PAGE JUST AGH. Maggie Stiefvater ripped my soul out with the last few sentences.
The Darkest Minds by Alexandra Bracken.
---
27. Hidden Gem Of The Year?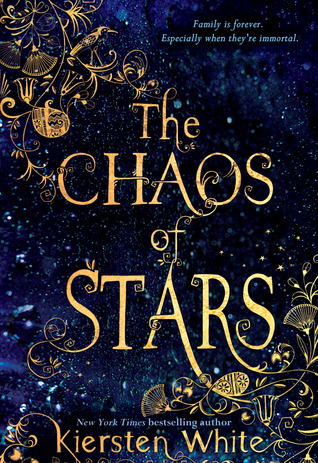 Let the Sky Fall by Shannon Messenger. How does this book have only 5,964 ratings on Goodreads? How is it not more popular? It's fabulous! I was really blown away by how good it was! For a long time I'd been wanting to read this–based solely on the cover, if I'm being completely honest. But then I read it and I loved it. Go check this out! Vane and Audra make a spectacular team and I can't wait to read the sequel, Let the Storm Break.
Midwinterblood by Marcus Sedgwick. This was my second favorite book of 2014. I just looked at its Goodreads page and saw that it has only 4,211 ratings. Um. That is just not allowed. Guys. This book. My heart. My brain. It was spellbinding. And perfect. And haunting. And it won a Printz Award, too. Guys. I want to reread this book next year to properly review it and gush about it and hopefully get more people to read it because it is just so darn beautiful. Guys. Go read this. Now. Please.
The Chaos of Stars by Kiersten White. I didn't really like Kiersten White's Mind Games duology (I'm directing you to my wrap-up post on that series here, if your interested), but I adored this book of hers, The Chaos of Stars. It's about Egyptian mythology, set in the present day. Absolutely loved it! It's got only 3,783 ratings on Goodreads and I think is actually one of White's less popular books. Which it totally shouldn't be because The Chaos of Stars is fabulous!
---
28. Book That Crushed Your Soul?
Midwinterblood by Marcus Sedgwick.
---
29. Most Unique Book You Read In 2014?
Midwinterblood by Marcus Sedgwick. I know, I'm using this book for nearly every question but it's just that good!
---
30. Book That Made You The Most Mad (doesn't necessarily mean you didn't like it)?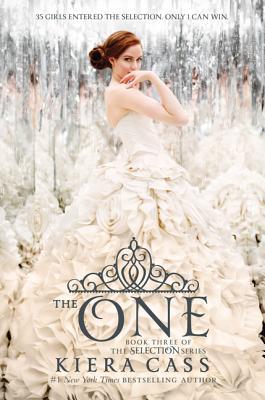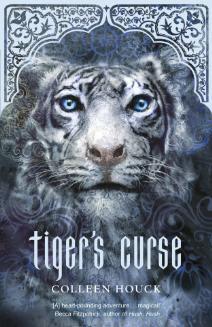 The One by Kiera Cass. America Singer needs to make up her freaking mind. And in the two previous books, too. America Singer may be the most annoying/frustrating protagonist I have ever read about. But these books are just addicting! I also can't wait for The Heir even though I'm now expecting any of Cass's protagonists to be rather annoying.
Tiger's Curse by Colleen Houck. When Kelsey starts acting like a cold bitch because she pities herself… ARGH. So frustrating. I wanted to tear my hair out. And hers. And yell in her face. Book #2, Tiger's Quest, was a huge improvement over Book #1, you should know.
---
Your Blogging/Bookish Life
1. New favorite book blog you discovered in 2014?
As a fairly new blogger, I have come across so many wonderful book blogs these past few months! I can't pick just one to mention, so I'm going to say EVERY SINGLE ONE OF 'EM!
---
2. Favorite review that you wrote in 2014?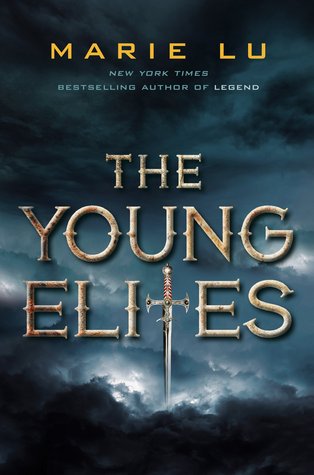 The Young Elites by Marie Lu. Longer reviews tend to be my favorites, I find. I go very in depth and it's always great fun to really dig deep. Right at this very moment I remember that I loved writing the review for The Young Elites. Reviews on books I disliked are always great to write, too, because it's very satisfying ranting sometimes. Haha.
---
3. Best discussion/non-review post you had on your blog?
I liked my Green Covers, Recommendations post a lot. As well as my Top 14 Books of 2014 list. 🙂
---
4. Best event that you participated in (author signings, festivals, virtual events, memes, etc.)?
Um… none so far. Hopefully that'll change in 2015!
---
5. Best moment of bookish/blogging life in 2014?
I think one of the best moments is when authors respond to you on Twitter. It just fills me with joy when I can go, "Oh my goodness, so-and-so whose book I loved just favorited/retweeted/said thank you to my tweet!" It's those little things in life… But I also love getting blog comments and being able to discuss books with other readers and bloggers. 🙂
---
6. Most Popular Post This Year On Your Blog (whether it be by comments or views)?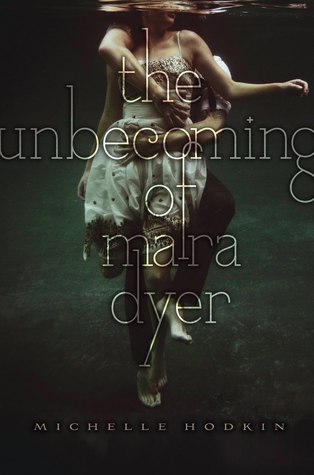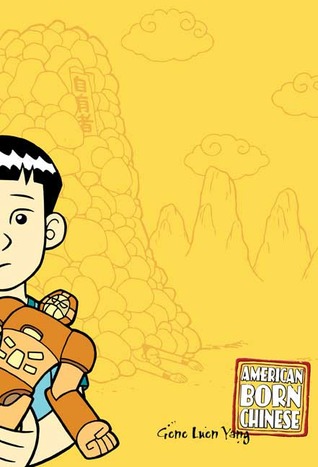 My review of The Unbecoming of Mara Dyer by Michelle Hodkin got the most views,
with my review of The Fire Horse Girl by Kay Honeyman coming in second,
and my review of American Born Chinese by Gene Luen Yang coming in third. Not sure what to make of this information…
---
7. Post You Wished Got A Little More Love?
My review of Let the Sky Fall by Shannon Messenger. Book definitely deserves some more love and my review got really few views for some reason. But I'm just thankful that anyone is reading my blog–the fact that I've got readers really warms my heart!
---
8. Best bookish discover (book related sites, book stores, etc.)?
---
9. Did you complete any reading challenges or goals that you had set for yourself at the beginning of this year?
Yup, my Goodreads reading challenge! I originally made it 80. Then I bumped it up to 100 when I was getting close to 80. Then I bumped it up to 120 when I surpassed 100. And that's it. I read 155 books this year and my final goal was 120. I'm pretty pleased with that!
---
Looking Ahead
1. One Book You Didn't Get To In 2014 But Will Be Your Number 1 Priority in 2015?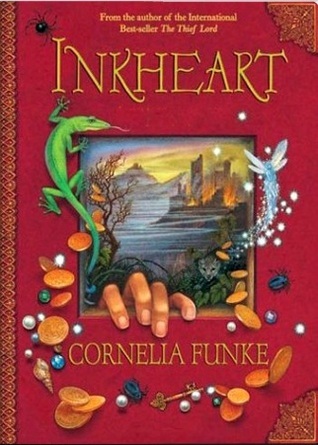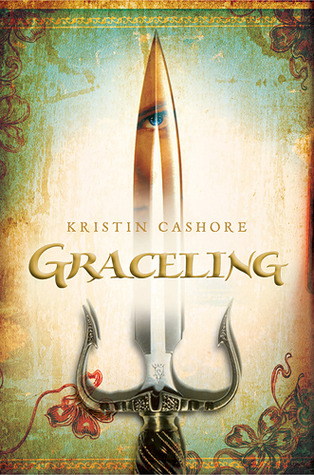 Inkheart by Cornelia Funke.
Graceling by Kristin Cashore. I super badly wanted to reread these guys! These two are top-priority rereads for 2015!
---
2. Book You Are Most Anticipating For 2015 (non-debut)?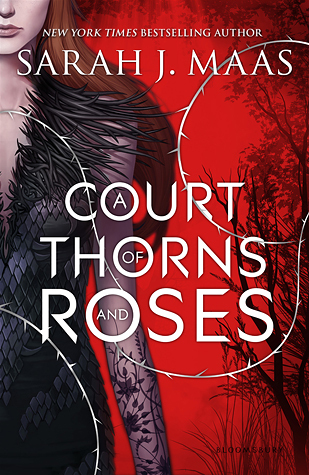 ---
3. 2015 Debut You Are Most Anticipating?
---
4. Series Ending/A Sequel You Are Most Anticipating in 2015?
EDIT: This section has been updated with book covers and titles.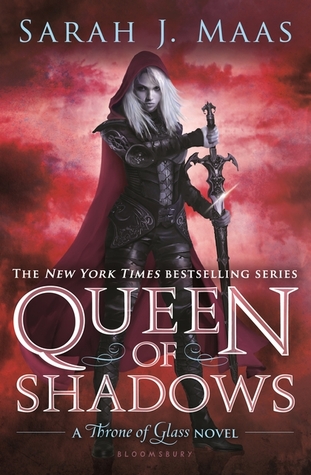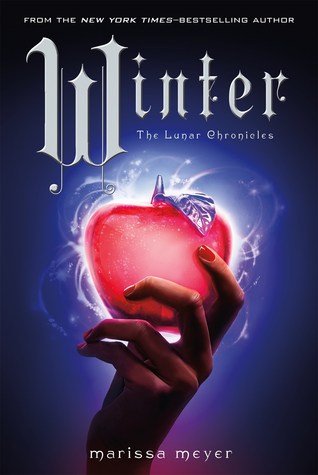 Queen of Shadows by Sarah J. Maas.
Winter by Marissa Meyer.
---
5. One Thing You Hope To Accomplish Or Do In Your Reading/Blogging Life In 2015?
Definitely read at least 100 books for my Goodreads challenge. As well as read more diversely. Time to get out of the YA bubble and branch out further into Adult, classics, graphic novels, and nonfiction. Blogging, I just want to have fun, never feel stressed out about "oh, I need to do a new post", and just discuss books with other readers!
---
6. A 2015 Release You've Already Read & Recommend To Everyone:
I haven't read any 2015 releases yet… As a fairly new reviewer, I haven't gotten many ARCs or galleys, and the books I have received that come out in 2015 I haven't read yet. But as of writing this post I've got three ARCs I plan to read in January/February, one of which is Echo by Pam Munoz Ryan and I absolutely adore her books so I'm very excited for that. I'll let you know how it is.
---
Whew, and that's the end of the survey! If you got through this whole long thing, here's some cake. And a companion cube. (Anyone get my reference?) If you've got your own End of Year Book Survey post, please share it in the comments because it is just so fascinating discovering what other readers read over the year.
I can't thank you all enough for reading and following this little book blog. I love discussing and sharing my love of books with you all. It's been a great year. Cheers to more fabulous reading in 2015!
---
What was your favorite book of 2014?
Comment below letting me know!
Follow me @ toweroftomes on Twitter | Instagram | Goodreads | and Bloglovin'!