"IT'S CHRISTMAS EVE EVE!" as Eloise would say (movie version; don't recall if she says it in the book). Merry early Christmas, if you celebrate it! Or just Happy Holidays if not! 😀
Priscilla from The Readables recently did this book tag, which was originally created by RichardReads. Looked like fun so I thought I'd do it, too. Click on a title to add it to your Goodreads TBR. Yup, third tag in a row, I know guys. 😉
Let's start!
---
1. Do you have a favorite Winter read?
Um… not for novels, but I do have a sort of traditional read for the holidays (usually Christmas Eve), and that is A Pussycat's Christmas by Margaret Wise Brown and illustrated by Anne Mortimer. I mentioned this book yesterday in my Christmas Cracker book tag.
---
2. Find a book with blue on the cover!
Bitterblue by Kristin Cashore immediately popped into my head. So good! High fantasy, the third book in the Graceling series of companion novels. I really want to reread the series in 2015. Kristin Cashore is one of my favorite authors.
---
3. Find a book you'd use as the star on a Christmas tree?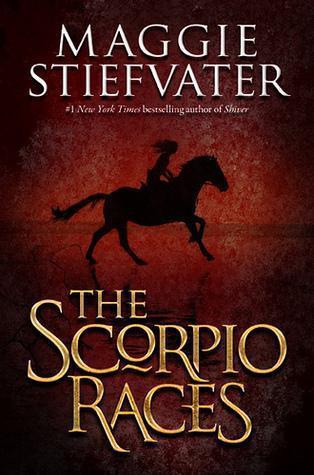 I just had to. Haha. Because it was the best book I read this year and I really wouldn't mind displaying it like a champ. The Scorpio Races by Maggie Stiefvater!
---
4. Pick one fictional place that would be perfect for a Winter vacation!
Either Hogwarts at Christmastime or The Shire from Middle Earth.
---
5. Pick one fictional character you'd take with you on your Winter vacation!
I don't know who to pick. I almost went with Sherlock Holmes (basically, ahem, Benedict Cumberbatch) but then I thought he'd probably be a bit too intense to handle. Honestly, my brain isn't working right now so I'm going to be selfish and say NO ONE CAN JOIN ME ON MY VACATION TO HOGWARTS/THE SHIRE. As in, I don't want to take anyone. But I'll gladly chat with Harry Potter or Samwise Gamgee if I see them. 😀
---
6. Name one book on your Wishlist this year!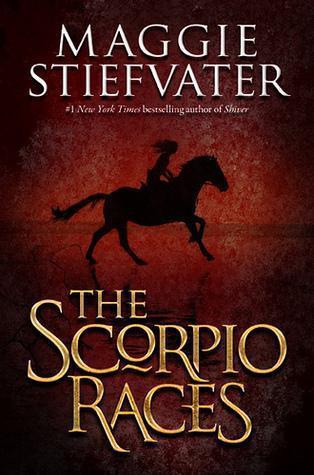 Yup, this again. It's on my Christmas wishlist, because I actually borrowed it from the library. Go read this book immediately. I can't talk about it enough. The Scorpio Races by Maggie Stiefvater.
---
7. Favorite Holiday drink, treat, & movie?
Drinks: Starbucks peppermint hot chocolate or peppermint mocha. Love those! Treats: homemade cookies I bake with my mom. And Hershey's kisses. Movies: The Snowman and A Charlie Brown Christmas.
---
I tag…
YOU! If you do this tag, linky back so we can compare!
---
What are your favorite holiday drinks, treats, and movie?
Comment below letting me know!
Oh, and happy holidays!
Follow me @ toweroftomes on Twitter | Instagram | Goodreads | and Bloglovin'!