The Recommendations: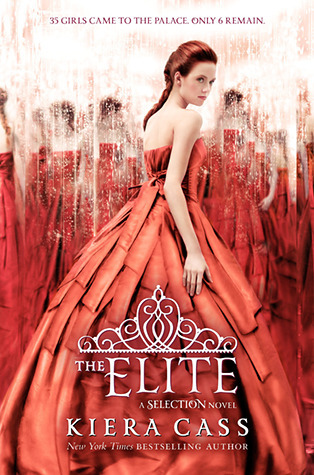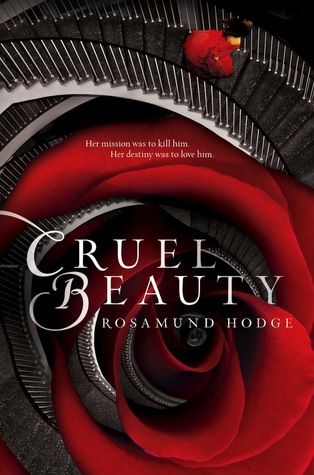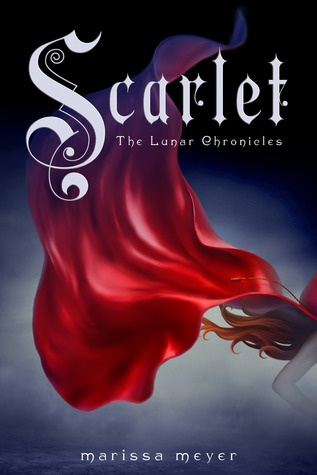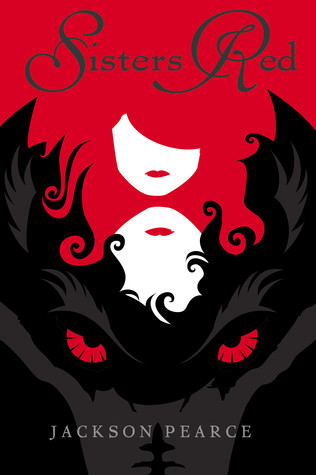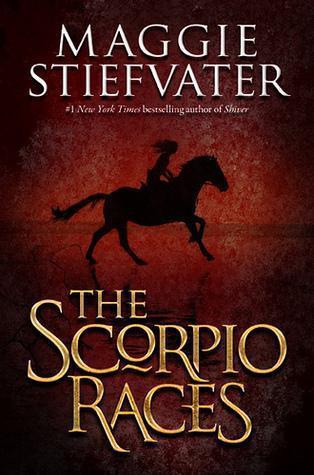 It's almost Christmas! Let get festive again by throwing a glorious vomit of red book covers up on the blog today! Earlier this week I did my Green Covers, Recommendations list, so check that out for more holiday-themed fun! Books are listed by author. Here come 14 more great books I highly recommend! (Yup, because 10 is just too limiting!)
---
Fire by Kristin Cashore (Graceling Realm, #2). Kristin Cashore is one of my favorite writers. And while I think Graceling will always be my favorite of her books (so far), Fire is pretty darn good, too. It is high fantasy and about a "monster" who has the appearance of a human, named Fire. I love how political Cashore's books are while at the same time full of action, some romance, and great characters. Even though Fire is a prequel to Graceling, I recommend reading Graceling first because otherwise Fire will do some minor spoiling for Graceling. (Man, that was a mouthful.) Cover thoughts: Weapon, check. Part of a girl's face, check. But still, this cover is beautiful!
The Elite by Kiera Cass (The Selection, #2). Kiera Cass's Selection series is super entertaining, if definitely frustrating (gah, sooo frustrating, especially protag America Singer). But these books go like candy–so fast and so yummy; they're addicting, even though they're pretty frustrating and absurd and obvious sometimes. There are a lot of lovers and a lot of haters of these books, and even the lovers will hate at certain points. Basically, it's The Bachelor, but with a prince, set in a dystopia. Cover thoughts: Finally a series where it's actually appropriate to have a girl in a gorgeous dress on the cover!
Revolution Is Not a Dinner Party by Ying Chang Compestine. This is a book I think more people need to know about. It is an amazing novel about a girl struggling to grow up in the midst of the Chinese Cultural Revolution. I haven't read this in a few years, but I really want to reread it soon. You should give it a try, if historical fiction is your thing. Cover thoughts: Nice, simplistic, gets the vibe of the story across.
Enna Burning by Shannon Hale (The Books of Bayern, #2). Probably my favorite of all of Shannon Hale's books (well, right next to Book of a Thousand Days, because that book is crazy amazing, too), and definitely my favorite of her Books of Bayern series. I want to reread this quartet, since I haven't read The Goose Girl in ages, but Enna Burning is by far the best one. This is an uncommon case of a sequel being even better than the first book–and The Goose Girl was fabulous, too! Highly, highly, highly recommend! Cover thoughts: So appropriate to have Enna surrounded by fire! And, hmm, is that a tent behind her? A tent which is also appropriate to the story, haha. ("Appropriate" seems to be my word of the day!)
Scat by Carl Hiaasen. Carl Hiaasen's Middle Grade books are the absolute wackiest, funniest, awesome reads. Hoot is his most famous one, which won a Newbery Honor, but Flush is my favorite, though Scat, as well as Chomp, are great, too. All four books take place in Florida and revolve around the characters trying to protect the state's natural wildlife in various ways. Scat concerns panthers. Enough said. 🙂 Cover thoughts: Haha, that panther looks ticked-off!
Cruel Beauty by Rosamund Hodge. The first of two Beauty and the Beast retellings on this list. 😉 Anyway, I'm directing you to my review of Cruel Beauty. It's a great book–a little confusing at the end, but such a great fantastical/mythological take on the classic fairy tale. Cover thoughts: That staircase/rose… Just, agh. So pretty!
Rootless by Chris Howard (Rootless, #1). This is another book I think more people should know about. It's a dystopia that is very different and way more rugged than other books in the genre. There are twists and turns and so many questions and I remember ripping through it; I couldn't put it down. I actually received this as a gift–and my friend had it autographed for me! Heehee. Cover thoughts: Love the silhouette and the trees. Also–that moon is ginormous.
A Tale of Two Castles by Gail Carson Levine (A Tale of Two Castles, #1). High fantasy. Mystery. A DRAGON, whose gender is "IT." (Gawd, so clever.) Gail Carson Levine is a storytelling master; I have read almost every single book of hers and regard her as another of my favorite authors. While this is not my favorite book of hers (Ella Enchanted will always be the best one, to me–though that yucky movie adaptation was yuck), it's certainly a fun read. It's also much different in tone than the other fantasy books she's written due to the mystery she introduced and the fact that she wrote in third person (if I remember correctly). It's also still a retelling, like Gail does with almost all of her books–or, at least, it began based on a retelling: Puss in Boots! Cover thoughts: DRAGON. I'm done.
Raven Rise by D. J. MacHale (Pendragon, #9). The Pendragon series is an epic adventure through space and time, an amazing Middle Grade/Young Adult 10-book series that is awesome for binge-reading and awesome in general. The series is action-packed and follows a group of Travelers as they try to stop Saint Dane from completely destroying and upending the linked worlds. Such a great science-fiction series. The first book, The Merchant of Death, is good, but definitely the setup for the rest of the books: If you can get through it (it's good, but probably one of the weakest books in the series) and move onto Book 2, The Lost City of Faar–you will be hooked, because Book 2 is where things really start rolling! Cover thoughts: Raven Rise is the book where all hell completely breaks loose in the series. The cover depicts a hugely important plot point.
Beauty by Robin McKinley (Folktales, #1). Robin McKinley is yet another of my favorite authors who write primarily high fantasy. (Hmm, are we noticing a pattern here?) I've read a number of her books (my favorites being The Hero and the Crown and Chalice. Oh, lordy, Chalice was freaking beautiful. Sigh, now I want to reread it), but this is by far the greatest retelling of Beauty and the Beast I have ever encountered. Cover thoughts: Roses seem to be popular on Beauty and the Beast books. 😉
Scarlet by Marissa Meyer (The Lunar Chronicles, #2). The first of two Little Red Riding Hood retellings on this list, haha. (Wow, I just realized how many fairy tale retellings are on this list.) Anyway, The Lunar Chronicles is a fabulous futuristic dystopia fairy tale retelling series–that incorporates aliens from the moon! The first one, Cinder, is about a cyborg Cinderella. Scarlet is Little Red Riding Hood searching for her kidnapped grandma. Book 3, Cress, is Rapunzel in her isolated space satellite. The series is still in progress! I highly recommend these books–they're so original and well-done. Cover thoughts: Whoosh, that red cloak!
Sisters Red by Jackson Pearce (Fairytale Retellings, #1). This is the second Red Riding Hood book on this list. I love fairy tale retellings, if you hadn't noticed, so this book was an obvious choice to read. I actually learned about Jackson Pearce through her YouTube channel (she doesn't upload anymore, though). I liked Sisters Red, but did have some problems with it. The series continues as companion novels, and her best one is Fathomless, Book 3, which is based on The Little Mermaid–and not the Disney version (which is great itself), bu the original Hans Christian Andersen version (which is really quite dark, like a lot of original fairy tales are). Cover thoughts: This cover. Is genius. The original covers of Jackson Pearce's Sisters Red and Sweetly are amazing. I wish they'd kept with the theme instead of going for the generic, but still pretty, "object" covers.
Black Beauty by Anna Sewell. Again, gotta include a classic! Black Beauty was one of my favorite classics as a child. The movie, too, is great (haha, Sean Bean is in it! Any GoT fans here…?). I want to reread this soon because I actually love rereading great classics. Cover thoughts: I have this beautiful cloth edition with the gorgeous illustration of Black Beauty and one of his many owners.
The Scorpio Races by Maggie Stiefvater. Oh, look, another book about horses. (I swear I didn't plan all the recurring themes on this list.) This is my favorite book I read in 2014. It is amazing. (I'm asking for it for Christmas, so if I do get it, I might have to reread it just so I can gush about it on the blog.) I thought Maggie Stiefvater's Wolves of Mercy Falls series was meh (only read the first two books), but The Scorpio Races is pure perfection. It's much slower paced, but the characters have so many dimensions and the relationships are realistic and everything about it is just, agh, wondrous. Some people hate it, some people love it, but I highly suggest picking it up. If you've read it and love it, please leave a comment so we can gush together. 😉 Cover thoughts: So beautiful and elegant, this cover. It reminds me of a cave painting.
---
Have you read any of these books?
Do any of them pique your interest?
What are some great books you've read that have red covers?
Comment below letting me know!
Oh, and Happy Holidays!
Follow me @ toweroftomes on Twitter | Instagram | Goodreads | and Bloglovin'!