---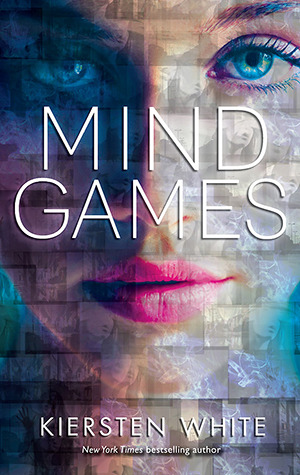 Click on a title to read my review:
Book #1: Mind Games
Book #2: Perfect Lies
---
Overall thoughts:
The Mind Games duology was an interesting journey… The books revolve around sisters Annie and Fia who each have special powers. The two novels by Kiersten White chronicle the sisters' efforts to take down a company that uses psychics (people like them who possess powers) to conduct corporate espionage. It sounds a lot more interesting than it actually is, sadly. I found the characters all immensely flawed and most of them unlikable. The chapters jump back and forth through events in time, which is jarring. These books could have been great and heart-pounding, but they fell flat for me. They're not bad books but they didn't have enough going for them for me to like them.
---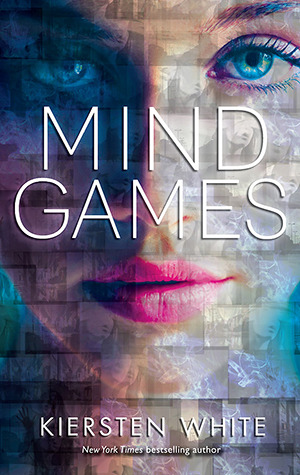 Mind Games
by Kiersten White
(Mind Games, #1)
Synopsis:
Fia was born with flawless instincts. Her first impulse, her gut feeling, is always exactly right. Her sister, Annie, is blind to the world around her—except when her mind is gripped by strange visions of the future.
Trapped in a school that uses girls with extraordinary powers as tools for corporate espionage, Annie and Fia are forced to choose over and over between using their abilities in twisted, unthinkable ways…or risking each other's lives by refusing to obey.
In a stunning departure from her New York Times bestselling Paranormalcy trilogy, Kiersten White delivers a slick, edgy, heartstoppingly intense psychological thriller about two sisters determined to protect each other—no matter the cost.
---
Perfect Lies
by Kiersten White
(Mind Games, #2)
Synopsis:
Annie and Fia are ready to fight back.
The sisters have been manipulated and controlled by the Keane Foundation for years, trapped in a never ending battle for survival. Now they have found allies who can help them truly escape. After faking her own death, Annie has joined a group that is plotting to destroy the Foundation. And Fia is working with James Keane to bring his father down from the inside.
But Annie's visions of the future can't show her who to trust in the present. And though James is Fia's first love, Fia knows he's hiding something. The sisters can rely only on each other – but that may not be enough to save them.
---
About Kiersten White:
Kiersten White is the NYT bestselling author of the Paranormalcy trilogy and the Mind Games series, as well as several standalone novels. She has one tall husband and three small children and lives near the ocean, where her life is perfectly normal. Visit her at http://www.kierstenwhite.com.
---
Have you read the Mind Games duology?
If so, which book was your favorite?
If you haven't, would you be interested in reading the series now?
Which of the covers do you prefer?
Comment below letting me know!
Follow me @ toweroftomes on Twitter | Instagram | Goodreads | and Bloglovin'!