---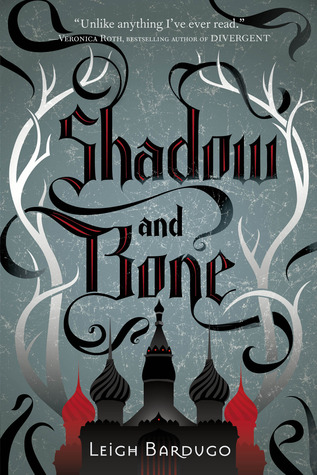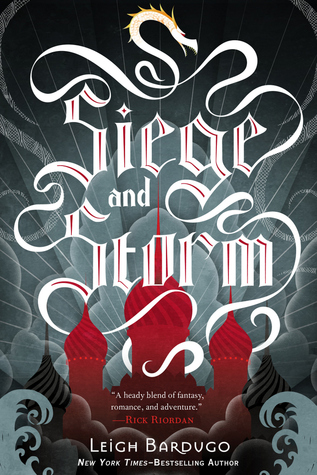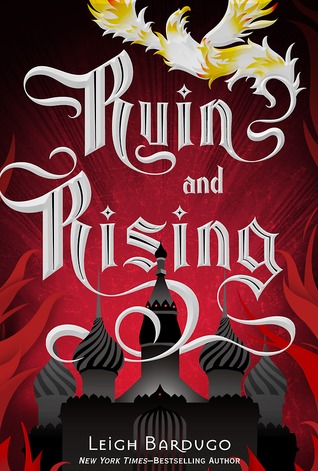 Click on a title to read my review.
Shadow and Bone, Book #1
Siege and Storm, Book #2 (favorite)
Ruin and Rising, Book #3
Yes, this is a series where the second book actually is an improvement!
---
Series includes:
Magic, a stag, a sea serpent, a firebird, the Darkling, Sturmhond, semi-pirates, a world inspired by Russian culture, and more!
---
Overall thoughts:
This is a great YA fantasy series that I'd heard so much about but didn't get around to reading until recently. Leigh Bardugo's writing immensely improves by the second book, Siege and Storm (though Shadow and Bone is written just fine), which may also be my favorite of the three because Sturmhond. The protagonist, Alina, does grow throughout the series, though she's not my favorite heroine I've ever read about. The Darkling is probably the best thing about these books, though, and I wish he'd been in them even more. All in all, The Grisha Trilogy is definitely a series I recommend to fantasy lovers. These books aren't perfect; they have problems and are predictable at times, but they're worth picking up.
---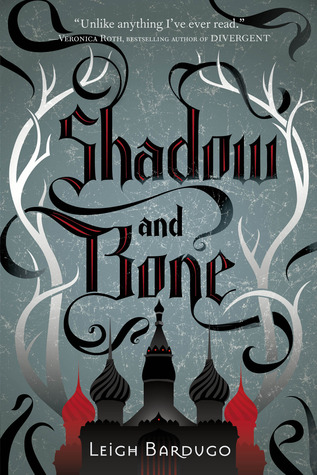 Shadow and Bone
by Leigh Bardugo
(The Grisha Trilogy, #1)
Synopsis:
Surrounded by enemies, the once-great nation of Ravka has been torn in two by the Shadow Fold, a swath of near impenetrable darkness crawling with monsters who feast on human flesh. Now its fate may rest on the shoulders of one lonely refugee.
Alina Starkov has never been good at anything. But when her regiment is attacked on the Fold and her best friend is brutally injured, Alina reveals a dormant power that saves his life—a power that could be the key to setting her war-ravaged country free. Wrenched from everything she knows, Alina is whisked away to the royal court to be trained as a member of the Grisha, the magical elite led by the mysterious Darkling.
Yet nothing in this lavish world is what it seems. With darkness looming and an entire kingdom depending on her untamed power, Alina will have to confront the secrets of the Grisha . . . and the secrets of her heart.
---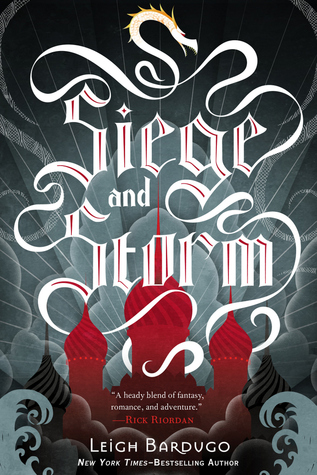 Siege and Storm
by Leigh Bardugo
(The Grisha Trilogy, #2)
Synopsis:
Hunted across the True Sea, haunted by the lives she took on the Fold, Alina must try to make a life with Mal in an unfamiliar land. She finds starting new is not easy while keeping her identity as the Sun Summoner a secret. She can't outrun her past or her destiny for long.
The Darkling has emerged from the Shadow Fold with a terrifying new power and a dangerous plan that will test the very boundaries of the natural world. With the help of a notorious privateer, Alina returns to the country she abandoned, determined to fight the forces gathering against Ravka. But as her power grows, Alina slips deeper into the Darkling's game of forbidden magic, and farther away from Mal. Somehow, she will have to choose between her country, her power, and the love she always thought would guide her–or risk losing everything to the oncoming storm.
---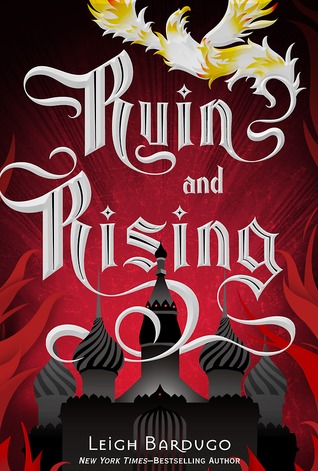 Ruin and Rising
by Leigh Bardugo
(The Grisha Trilogy, #3)
Synopsis:
The Darkling rules Ravka from his shadow throne.
Now the nation's fate rests with a broken Sun Summoner, a disgraced tracker, and the shattered remnants of a once-great magical army.
Deep in an ancient network of tunnels and caverns, a weakened Alina must submit to the dubious protection of the Apparat and the zealots who worship her as a Saint. Yet her plans lie elsewhere, with the hunt for the elusive firebird and the hope that an outlaw prince still survives.
Alina will have to forge new alliances and put aside old rivalries as she and Mal race to find the last of Morozova's amplifiers. But as she begins to unravel the Darkling's secrets, she reveals a past that will forever alter her understanding of the bond they share and the power she wields. The firebird is the one thing that stands between Ravka and destruction—and claiming it could cost Alina the very future she's fighting for.
---
About Leigh Bardugo:
Leigh Bardugo is the New York Times and USA Today bestselling author of the Grisha Trilogy: Shadow and Bone, Siege and Storm, and Ruin and Rising. She was born in Jerusalem, grew up in Los Angeles, and graduated from Yale University, and has worked in advertising, journalism, and most recently, makeup and special effects. These days, she's lives and writes in Hollywood where she can occasionally be heard singing with her band. Her new book, The Dregs, arrives fall 2015.
---
Have you read the Grisha Trilogy?
If so, which book was your favorite?
If you haven't, would you be interested in reading the series now?
Which of the covers do you prefer?
Comment below letting me know!
Follow me @ toweroftomes on Twitter | Instagram | Goodreads | and Bloglovin'!